It's high time to start understanding that we don't take proper care of our skin. We're not even close to where we should be. Don't believe me? Ask yourself the following questions- Have you ever skipped on sunscreen? (I have). Do you re-apply it every 2 hours spent under the sun? (I don't). Have you ever forgotten to cleanse your makeup before sleeping? (Of course, I have). If the answers to any of these questions is yes, you (and I) have already caused irreparable damage to our skin.
All this always brings us back to one of the questions that we have been asking ourselves for a really long time – what about anti-aging? Is there really a miracle ingredient that can bring back a younger look? Is there one product in the billion dollar skin care industry that is worth it? Turns out, there are many brands and products that offer exceptional results. You just need to find one that's perfect your skin requirements.
After taking a closer look at the Bionyx website, I was sure that I simply had to try out this brand. I believe it's a fairly new brand, but I would certainly not hold that against it. I was particularly impressed by the ingredients that this brand used in its product formulations, and I was desperate to try something platinum for my skin. Call it a girl thing, but hey, we all have our "things" right?
Now when it comes to skin care, I am a creature of habit. I don't like to change my routine, unless my skin orders a change, and I certainly don't like to switch products that seem to be working. That being said, I wasn't entirely satisfied with my current day moisturizer. I mean it got the job done, but what about a hydrated look? They promised me dewy, glowing skin, but I still end up looking high and dry after an hour or two.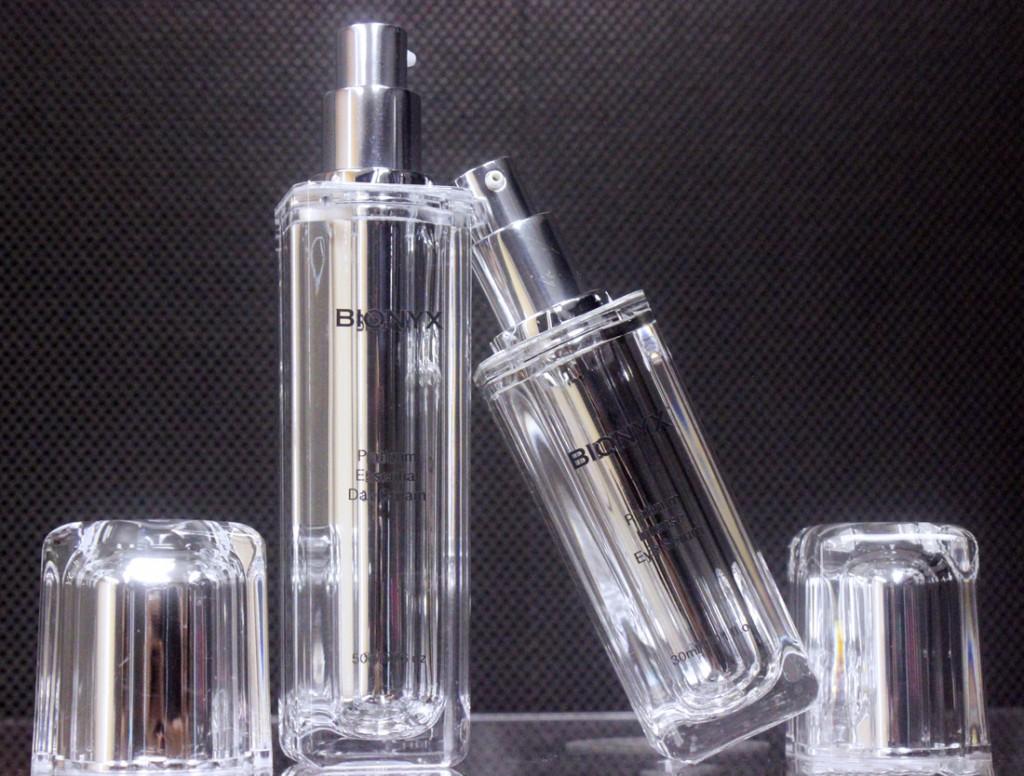 When my eyes fell on the Platinum Essential Day Cream, I thought it was a match made in heaven. I wanted something platinum. I needed a new day moisturizer. There's this brand that revolves around platinum. It seems to have all the right ingredients. Well, they had me hooked at platinum itself!
The best part about this moisturizer is its smell. I hate it when I can smell my face, and prefer products where the smell doesn't linger. It's also very moisturizing. Like really, really moisturizing. You wouldn't believe me if you see just how lightweight the product actually is, but it can give you the perfectly hydrated and dewy look. I think they should call the product a non-creamy cream, ha! It literally screams cream, but doesn't leave you looking greasy.
At the time of this review, I have been using Bionyx products for a few weeks. The platinum bit may have gotten me interested, but my love affair with the brand would have ended, had it not been for the results. This product truly reinvigorated the deepest layers of my skin to reveal a newer me and for that, I am very grateful.
So the next time you throw away your skin care products in disgust because they simply don't work, hop over to Bionyx and give your skin what it really deserves.