It should come as no surprise that, each year, millions of visitors from across the globe hail to Canada – after all, not only is it the second largest country on the planet, it also has one of the highest standards of living in the world.
Due to its sheer size, Canada boasts stunning, vast landscapes unlike anywhere else on Earth.
From the towering Rocky Mountains to expansive primordial forests to thundering waterfalls, Canada is definitely the place to go if you want to experience nature at its most immense. 
However, Canada's boisterous and ever-growing metropolises aren't to be glossed over, either. The northern country is home to one of the most culturally diverse cities in the world – Toronto – as well as more laid-back, Francophone gems like Montreal and Trois-Rivières.
Since the Great White North has too many urban and natural beauties to name, we have attempted to narrow them down to a list which should hopefully help any future traveler who is interested in exploring the very best of Canadian tourism.
Keep reading to find out where to start your next Canadian adventure!
Niagara Falls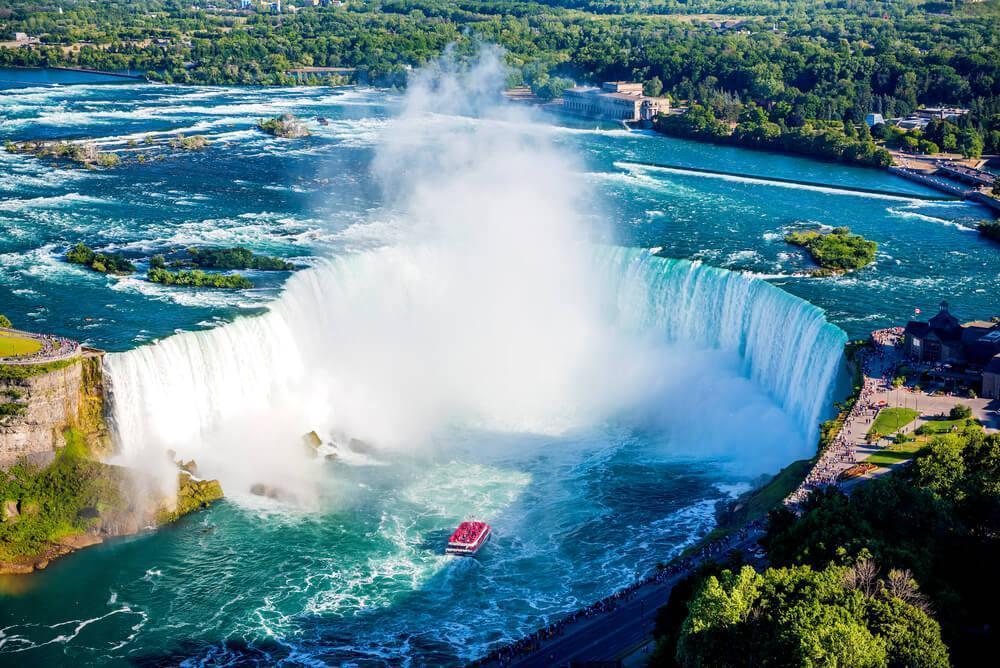 When someone mentions "Canada", chances are one of the first places you will think of will be the Niagara Falls.
This awe-inspiring natural phenomenon stretches across the United States-Canada border and represents one of the most iconic attraction on the North American continent.
Admiring the gargantuan waterfalls as they tumble into a pool of gushing water alone is worth the visit to Niagara; however, the Falls also offer a plethora of other outdoorsy activities for travelers who have more time on their hands.
For example, you can hop onto an adrenaline-pumping boat tour that will allow you to get a better look at the beautiful waterfalls in all their might.
For something a little more relaxed, you can visit the Niagara Botanical Gardens, a serene oasis where you can unwind amidst greenery after experiencing the thrill of the falls.
Niagara is also home to a host of luscious spas, where visitors can take the opportunity to pamper themselves after a long day of sightseeing.
Jasper National Park
If you feel like exploring Canada's natural canvas in a more rugged and authentic setting than the Banff, then it sounds like a visit to Jasper National Park will be right up your street.
Located in the province of Alberta, Banff's larger, wilder and more remote cousin boasts over 11,000 km2 of unspoiled nature, which includes lakes, glaciers, cliffs and woodlands.
Among its most stunning examples are the ephemeral Maligne Lake, the awe-inspiring Athabasca Falls and the enchanting spirit island.
In tune with the nature surrounding it, Jasper Town is also a delightful, unpretentious hub where you will be greeted with sincere hospitality and timeless, rustic charm.
Toronto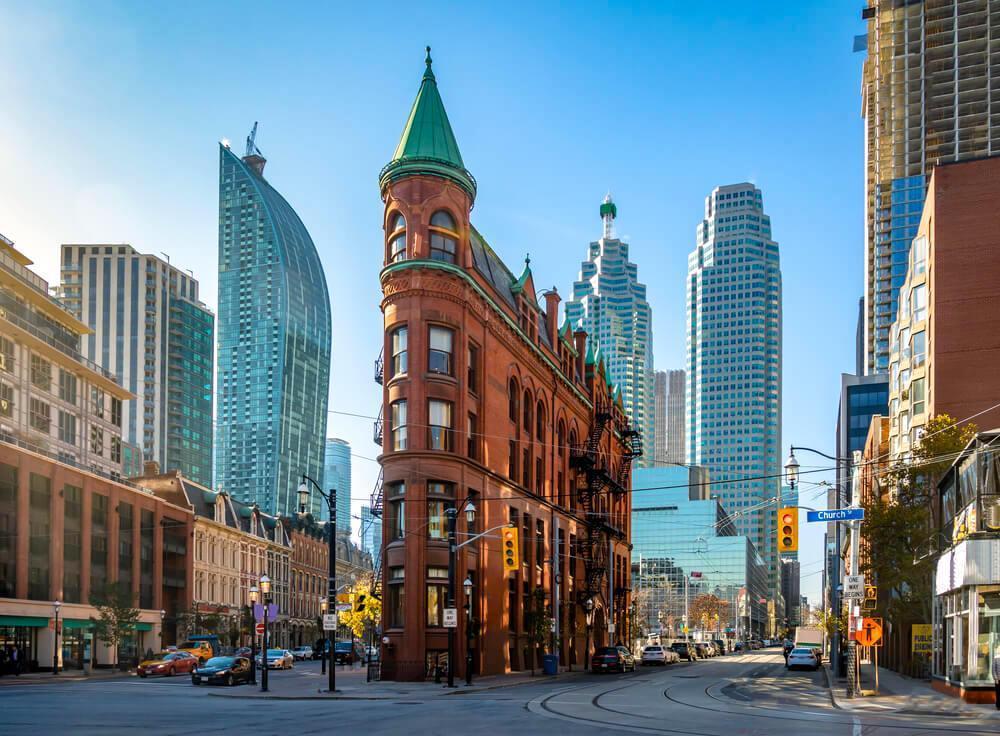 If you are looking to experience Canada at its most metropolitan, then booking a trip to Toronto should be a no-brainer.
This exciting urban giant, in which over half of the residents were born outside of Canada, is one of the most diverse places on Earth.
As such, you can rest assured that Toronto will welcome you with a varied and endlessly intriguing cultural, culinary and nightlife scene.
First-time visitors can discover all the archetypal Torontonian emblems, such as the dizzying CN Tower and the gorgeous Lake Ontario.
On the other hand, travelers who are looking to go off the beaten path can dive right into the Distillery Historic District, a buzzing area which is teeming with hip coffee shops, bars and art galleries.
Another great spot to soak up the quintessential Torontonian atmosphere is the Kensington market, a multicultural district lined with colorfully painted Victorian houses and cozy, family-owned eateries.
Toronto is also the prime spot for exploring Canadian art scene – the city is home to a number of forward-thinking galleries and museums, including the Art Gallery of Ontario and Royal Ontario Museum.
Montreal
Perhaps your idea of a Canadian holiday involves a little less outdoor traipsing and a little more culture fix.
Then Montreal definitely sounds like the Canadian destination you need.
A true heaven of arts and culture, Montreal is one of those cities where you could spend years and years without discovering all of its gems.
Alas, if you're only going on a short trip, you'll want to stick to Quebecoise capital's greatest hits.
For example, if you want to immerse yourself in that distinct European feel, then head over to Old Montreal, where you will be able to admire centuries-old façades of the city's most well-known edifices, including the Montreal City Hall, the Notre-Dame Basilica and Customs House at Place-Royale.
And if you'd like to discover the more modern side of Montreal, head straight to the Mile End, the city's music hub and one of the most eclectic areas in town. This is where most of Canada's renowned bands and artists, including Arcade Fire, Grimes and Banks, held their first gigs.
Vancouver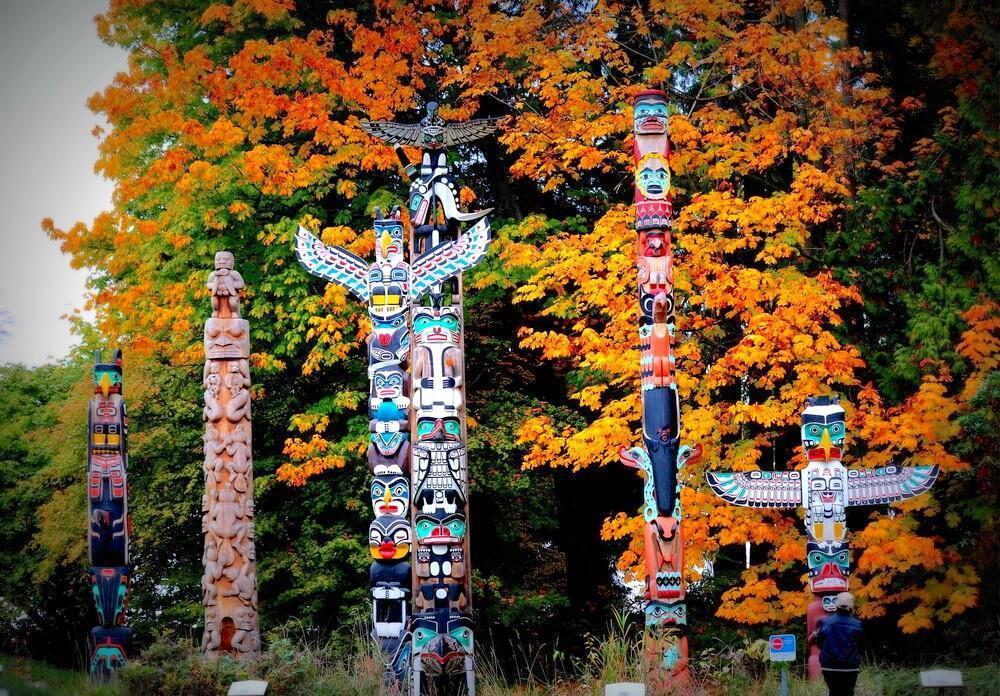 On the opposite side of the country, you will find Vancouver, the largest metropolitan hub of Western Canada.
Due to its geographical positioning, which puts the city between the vastness of the Pacific Ocean and the gargantuan Cascade Mountain Range, Vancouver manages to offer all the excitement of a big city while remaining open, breathable and always in contact with nature.
As such, it is a great starting point for all kinds of urban and outdoorsy adventures.
If you'd like to hit Vancouver's prime skiing and snowboarding spots, head over to one of the city's beloved mountains – Cypress Mountain, Grouse Mountain and Mount Seymour all offer exciting slopes and a vide variety of amenities.
For a more urban adventure, make sure to visit the Main Street, Vancouver's take on trendy, hipster neighborhood. This intriguing area is chock-full of chic eateries, exquisite coffee shops and cozy craft breweries.
When it comes to local cuisine, Vancouver is unparalleled for its delicious seafood palette, which can be tasted in one of its superb dining establishments, most of which are lining its long waterfront.
Ottawa
Ottawa is a populous, diverse city that still managed to preserve the warm, welcoming attitude of a Canadian small town.
Nestled at the confluence of the Ottawa and Rideau Rivers, Ottawa is one of the world's most beautiful capital cities, boasting serene green spaces and equally mesmerizing architecture.
One of Ottawa's main draws is the cultural offer – the Canadian capital is home to a number of fascinating museums dedicated to arts, culture and human progress, including the Canadian War Museum, Canadian Museum of History and Canadian Museum of Nature.
The best way to soak up the city's fabulous gothic architecture is to get lost on the grounds of the Parliament Hill, where you can spend hours admiring the ornate façades and exquisite interiors. If you time your visit right, you can also catch the Changing of the Guard ceremony, which takes place every day at 10am.
If you want to get away from the hustle and bustle of the busy city, hop on a bike and cycle to the lovely Gatineau Park, which is located just across the river from Ottawa.
This natural oasis is especially beautiful during the fall months, when the entire park is covered in copper-toned foliage.
Banff National Park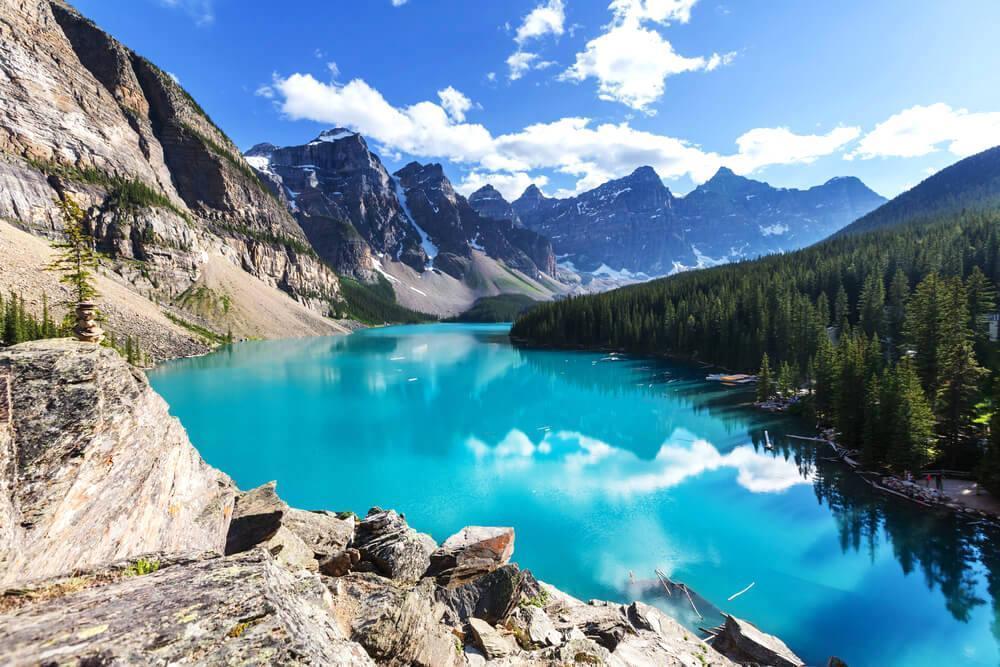 Banff National Park is the place you want to go if you want to experience that postcard-perfect Canadian holiday.
The oldest and most visited national park in the country is home to some of the most breath-taking Canadian scenery.
Set against the backdrop of snow-capped Rocky Mountains peaks, this gorgeous natural getaway boasts wild forests, mirror-like lakes and luscious valleys.
Banff National Park is also a bona fide playground for all adventure-seeking travelers. It offers a host of thrilling outdoor activities, including white water rafting, cave exploring, and horseback riding.
The park is also riddled with a number of hiking trails, which range from breezy walks to more demanding multi-day treks.
Wildlife lovers will be delighted to hear Banff National Park is also home to over 50 species of mammals, including elk, deer and big horn sheep.
If your timing is right, you might get a chance to see some of the more intriguing specimens, such as grizzly bears, cougars and wolves.
Churchill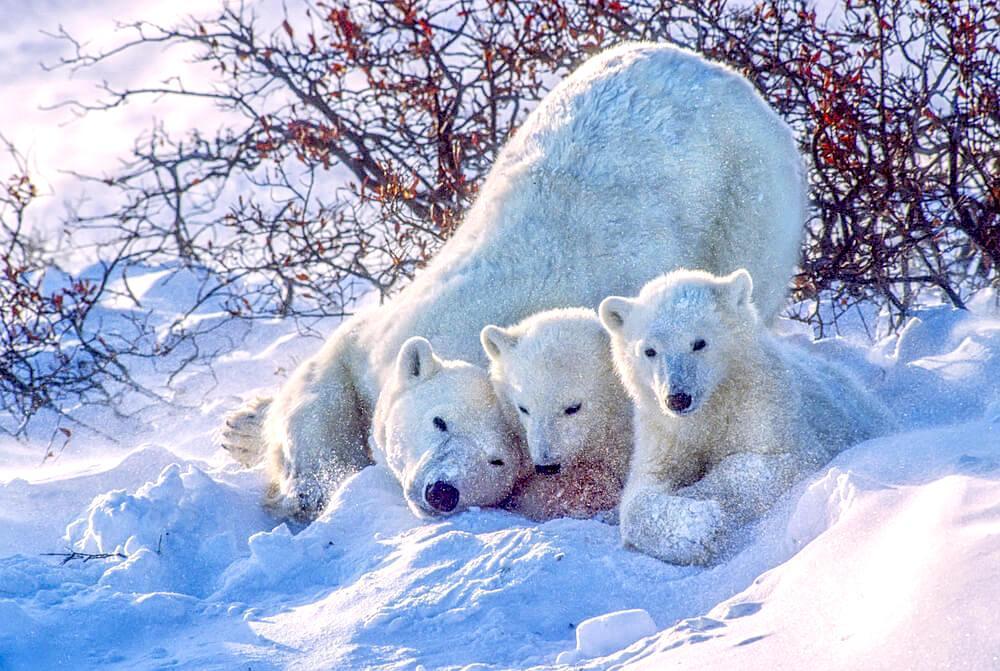 The tiny town of Churchill is nestled on the faraway shores of Hudson Bay.
Despite the fact that the population of this distant town counts just under 900 people, it nevertheless becomes packed with tourists during the summer season.
How come?
Well, everyone comes to see Churchill's most popular residents – the polar bears.
Due to high concentration of this polar mammal in the area around Churchill, this Manitoban town has been branded the "polar bear capital of the world".
Peak season for spotting polar bears runs from mid-October to November; however, due to Churchill's hostile climate, it's the summer when masses of tourists flock to this remote, yet intriguing northern getaway.
Other than polar bears, Churchill is also a prime spot for watching beluga whales. You can observe these majestic aquatic creatures from big passenger boats, or even get up close and personal with a kayak or by snorkeling.
Churchill is also one of the top places on Earth for watching the Northern Lights. The best times for catching this ethereal natural phenomenon, also known as the Aurora Borealis, are between the months of January and March.
Haida Gwaii
Nestled about 80 kilometers west of the British Columbian coast, this alluring archipelago is composed of around 450 islands.
Haida Gwaii, also known as the Queen Charlotte Islands, boasts some of the most exquisite examples of Canadian natural beauty.
This stunning set of islands, which is lovingly referred to as the Canadian Galapagos, is also brimming with all kinds of outdoor adventure opportunities.
If you decide to visit this gorgeous natural getaway, you will be able to go salmon fishing, whale watching, hiking, kayaking and – yes – even surfing!
However, one of the most charming aspects of these islands is their native Haida culture. Due to its remote position, the local traditions and material artefacts of the First Nations have been preserved better than anywhere else in British Columbia.
During the summer, local communities put on all kinds of festivals, which can allow visitors to gain a better insight into the rich tradition of the Haida people.
If you attend one of these cultural manifestations, you can also pick up various kinds of souvenirs in form of arts and crafts made by Haida's First Nations artisans; these include stained glass, colorful prints and woodcarvings.
Calgary
Despite being overlooked in favor of its more popular siblings like Toronto or Vancouver, a trip to Calgary can be just as rewarding.
This ever-evolving industry hub, which lies at the foot of the Rocky Mountains, has the reputation of being one of the most welcoming places in Canada.
Despite being known for its cowboy culture and business-oriented atmosphere, in recent years, Calgary has slowly been discovering its own brand of "cool".
And if you want to experience this transformation as well, just head over to one of its up-and-coming neighborhoods such as Inglewood. This intriguing area, which used to be the original center of the city, is where you will be greeted with vibrant streets lined with chic bars, coffee shops and restaurants.
One the other hand, if you want to experience the quintessential Calgarian atmosphere, then you must visit the Calgary Stampede. This boisterous 10-day festival, which attracts around one million of tourists every year, has been called "the greatest outdoor show on earth". It involves epic parades composed of horses, marching bands and floats, as well as mouthwatering food, exciting rodeo displays and a number of nighttime live shows.
Hopefully, this article has helped you gain a better picture of what are Canada's most alluring natural and metropolitan destinations. Whether you are looking to lose yourself in Toronto's busy streets or conquers the rugged cliffs of the Rocky Mountains, we are positive that your holidays in Canada will be an absolute blast.