When it comes to a good night's sleep, one of the most important things to consider is the kind of fabric used on the bedding. Fabrics and the bed sheets made out of them make all the difference in helping you sleep cosily and peacefully. No matter what kind of a print or pattern it has, the fabric and thread count is what truly matters. Try these fabrics and see how they change the way you sleep!
Cotton – The most used and favourite fabric for bedding is undoubtedly cotton. Being breathable, durable and extremely soft to touch and feel, cotton is the first choice of many individuals when it comes to beddings. Some of the most common types of cotton used for beddings are:
Pima cotton – This type of cotton is known for its natural sheen and softness. The reason it is ideal for bed sheets is that it has medium to extra-long staple fibers in it. It is primarily grown in the southwest region of United States. The trademark name for materials woven from American Pima Cotton is Supima.
Upland cotton – This is another variety of cotton which has medium-length staples and is produced in the United States in good quantity.
MicroCotton – This is a trademark brand for a type of cotton yarn that is developed in India. Being quite durable, it is made from cotton fibers that are long stapled and considered to be the finest around the globe.
Tencel – This is a new-age, man-made fiber which is extensively used in linens and beddings. This fabric has gained immense popularity due to its ability to hinder the growth of bacteria and resist moisture.
Silk – Silk is a soft and luxurious fiber that is produced from silk worms. The sheets and beddings created from this fabric prove to be a cool and silky alternative during summers. Being naturally hyper-allergenic, silk is considered the best option for people who suffer from any kind of allergy.
Polyester – Polyester is a man-made fiber which is made from polymers. It is most popularly used in hotels as it can be easily cleaned and is durable. Moreover, polyester bed sheets are inexpensive. Many a times, polyester is used as fillers in the cotton bed sheet blends.
Blends – Many bed sheet manufacturers use blends in inexpensive bed sheets as they make the product more durable. When it comes to bedding fabrics, most blends are made up of silk or polyester viscose fiber or cotton.
When I was younger, I didn't really care about my sheets. As long as they were clean and pretty, I could drift off to la-la land in seconds. However, I got to stay at a really swanky resort at one point and quickly realized that sheets made all the difference. I slept on the softest bed with the coziest beddings so right then and there I decided to invest on new sheets. Of course, I didn't really know which ones to get at first but I persevered and I finally found the best bedding.
I learned that the best sheets aren't really just a matter of prints and patterns; it is all about the fabric and the thread count. Below are some of the best fabrics for beddings and I hope you'd give them a try!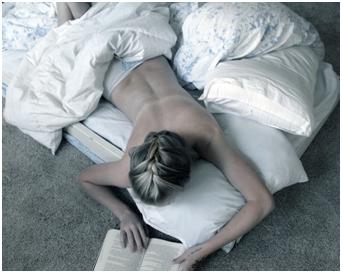 Combed cotton sheets – I have several of these sheets at home and I have to say that I love them. They are really soft and feelso smooth against the skin. This is because all impurities are removed from the cotton by hand.
Flannel bed sheets – Now these sheets aren't really the heightof sophistication, but the fact stands that they feel amazing especially during winter. These sheets are nice, soft, and warm. When looking for the best flannel beddings, you want to go for the ones that are 4 ounces or more per square yard.
Percale bed sheets –These sheets are made of soft, combed fabric with a very close weave. When you look for them in the stores, they almost always come in a 180-200 thread count made of cotton/polyester blend which is wrinkle resistant or 100% cotton.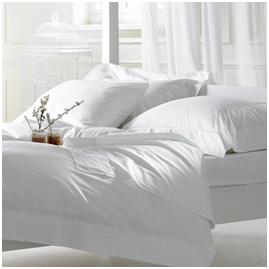 Egyptian cotton bed sheets –Nothing spells luxury like Egyptian cotton sheets and while they may be pricy, they are well worth the splurge. The reason for this is because they feel super soft and smooth and are always cozy no matter the weather outside. I own just a couple of these sheets but they are my favorites out of all the sheets I own. I take great care of these sheets and I'm sure they will last for ages.
Here are some great and simple ways to sleep better every night
Set a schedule and stick with it – It is essential to go to bed at the exact same time every night and also get up at the same time in the mornings. Follow this routine every day, even on weekends as a regular sleep pattern will keep the body clock steady and allow you to rest completely.
Keep a diary – This diary, however, will be your sleep diary! Write about which habits affect your rest positively or negatively, what time you hit the bed, how long it takes for you to fall asleep, number of times you get up during the night and what time you get up in the morning. Also put in entries about what you ate for dinner, the amount of exercise done and how you felt when going to bed. Compare daily activities to understand which of them help you sleep better and which make you restless.
Quit Smoking – Studies reveal that people who do not smoke sleep much better than the ones who smoke on a regular basis.
Check the composition of your medicines – If your medicine contains beta-blockers, it may cause insomnia. Another component that has a similar effect on the body is SSRIs which are a class of antidepressants.
Exercise way before your bedtime – Exercising on a regular basis helps improve your sleep's length and quality. Once your workout is over, after around 4 hours the brain releases melatonin, a compound that induces sleep allowing you to get drowsy and doze off to sleep.
Say no to caffeine after noon – Caffeine includes tea, coffee and cola. Caffeine has the ability to prevent the brain from entering into deep slumber and stays in the system for around 8 hours after consumption. Drink your share of the caffeine only in the mornings.
Drink milk not alcohol before bedtime – An average person takes around 60 minutes to metabolize a glass of alcoholic drink. Milk, on the other hand, calms the brain and helps you sleep better. So if you wish to sleep better, drink milk instead of alcohol before bedtime or for dinner.
Cheese and crackers – the perfect combination – Eating carbohydrates along with a combination of protein or calcium helps boost serotonin levels which is a brain chemical that soothes the mind. A few pieces of crackers and some cheese are the perfect definition of such a combination to be consumed before bedtime.