Living near the coast, I often deal with skin problems, particularly with the dry texture and the uneven discoloration of my skin. It has taken a toll on my confidence and self-esteem, which is why I have decided to take action and provide care for my skin.
While looking up ways to take better care of my skin, as well as products that'll help me even out my skin tone, I happened to come across the Flore de Orchidee Brightening Collection. It gave me hope and a new light. 
I researched Orchid extract, which is the main component in this collection. I have discovered that it plays a significant role in soothing the skin and giving it a naturally healthy glow!
I learned that orchids are not just ornamental backyard decorations anymore. Here are the fantastic benefits of Orchid extract that I've taken note of after using the collection!
Benefits of Orchid Extract for Your Skin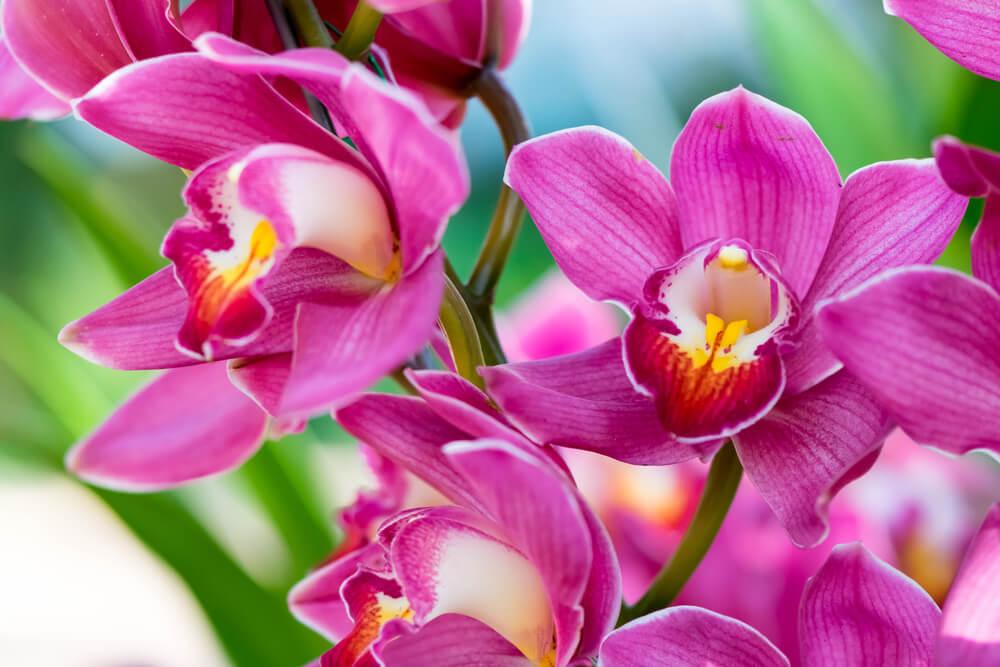 The Orchid plant has a long history of being used in skin protection and rejuvenation. For centuries, Asian countries have used the orchid's reparative and protective properties as an ingredient in cosmetic products. 
It might be your first time hearing it, but Orchids have the title of "the perfect plant for the skin"! Orchid extract includes many benefits in terms of taking care of the skin, and orchids are now the spotlight of the newest brightening cosmetics that you can incorporate into your skincare routine.
To better know why, here is a list of the benefits of using Orchid extract in your skincare:
Acts as a

humectant

, which moisturizes the skin, leaving a smooth appearance.

Increases skin immunity through Vitamins C and E.

Enhances skin tone as it minimizes oxidative stress.

Helps fight damage from free radicals due to its antioxidant properties.

Contains flavonoids with anti-inflammatory capabilities.

Is abundant in calcium, magnesium, and zinc, all of which naturally help revitalize the skin.

Reduces wrinkles by filling in sections of your skin layers (more on that later!).

Stimulates skin cells to improve their vitality and elasticity.
Without further ado, get introduced to The Flore de Orchidee collection!
My Personal Unbiased Review Of The Flore de Orchidee Products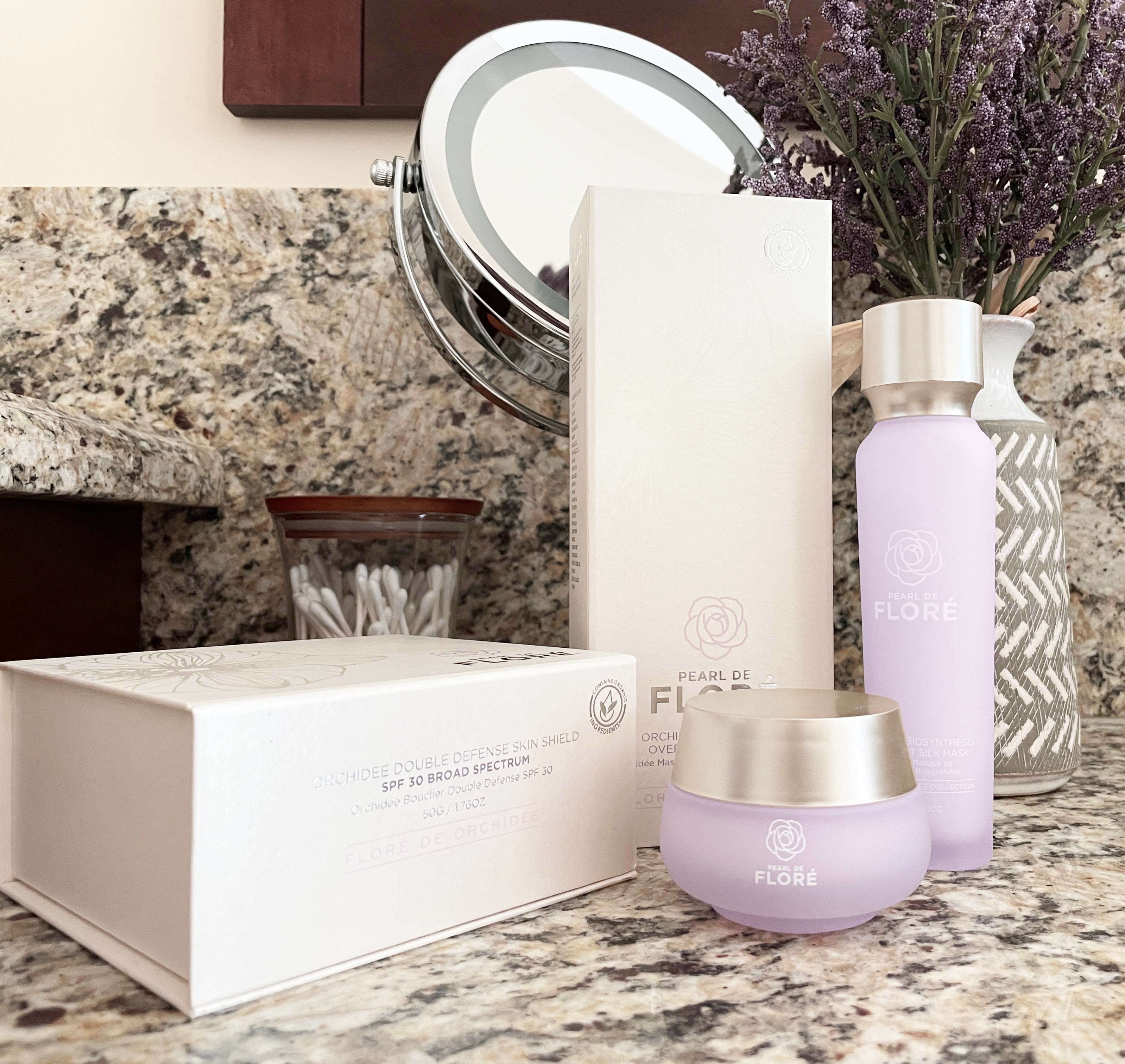 With its sophisticated lavender glass bottles, The Flore de Orchidee collection is the most elegant brightening set I have ever seen.
For someone who's been looking for a resolution to my problem, this is considerably my ultimate 'Eureka!' moment. So, let me walk you through the collection's two main components.
The first item in the collection is the Orchidee Biosynthesis Overnight Silk Mask. It elegantly takes care of the skin through an intense yet gentle moisturization in a nightly routine.
Complementing the silk mask is the Orchidee Double Defense Skin Shield SPF 30. It maintains the skin's healthy glow after exposure to the sun.
All items are composed of various organic botanical ingredients such as Orchid extract, Grapefruit, Vitamin A, Vitamin E, Acai Berry Fruit Extract, and Goji Berry extract.
These natural ingredients benefit the skin as they are known to be gentler for the skin. They provide holistic care, rejuvenation, and moisturization that the skin needs.
Read further as I review the individual products and their benefits!
Orchidee Biosynthesis Overnight Silk Mask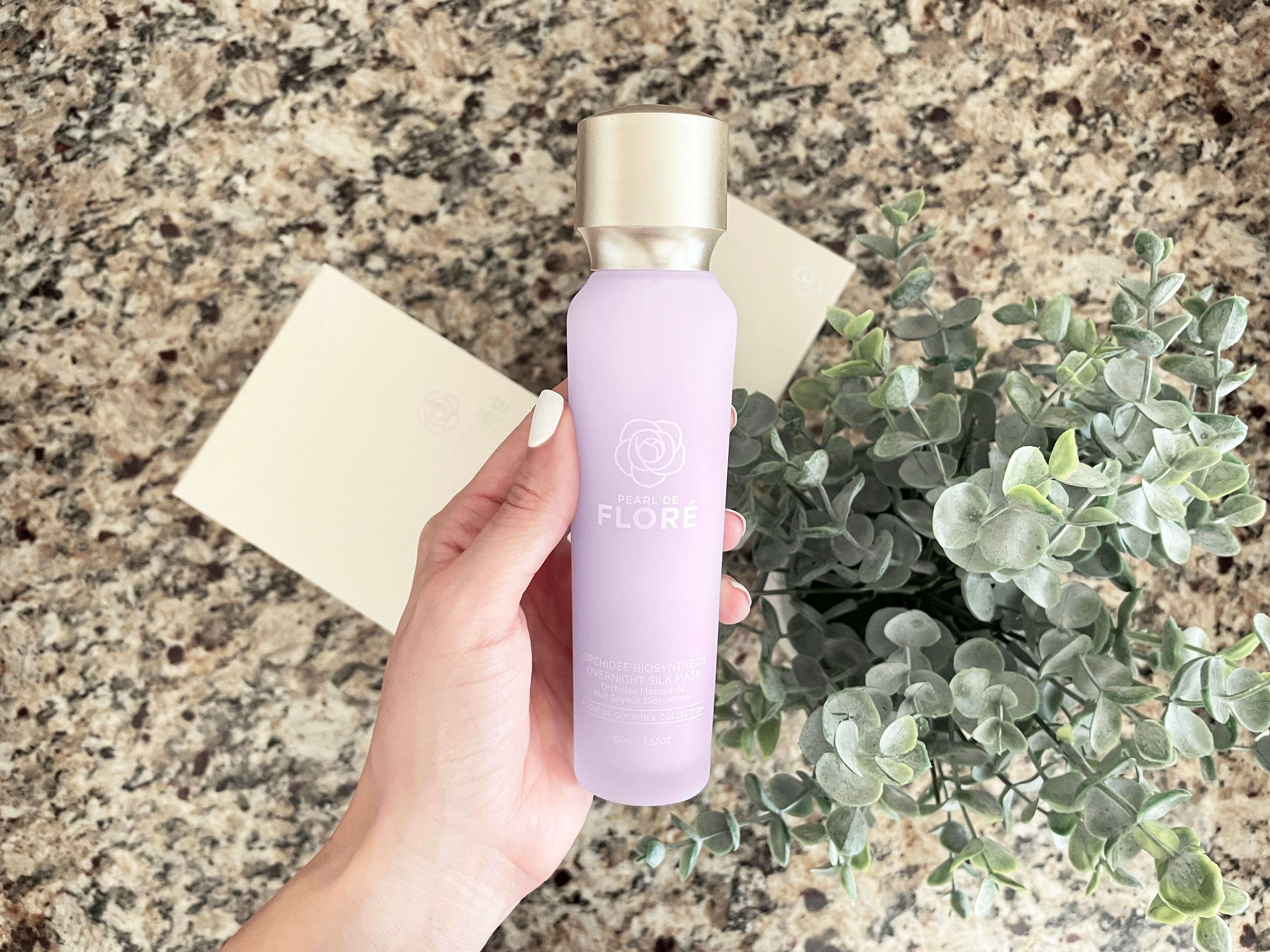 The Orchidee Biosynthesis Overnight Silk Mask is, without a doubt, a gift from the skincare gods! After using the silk mask, my skin felt rejuvenated and softer. Unlike other products that I used to have, this mask made my skin healthier and more moisturized.
My favorite aspect of the silk mask is that it contains Orchid and Grapefruit extracts. It also has other essential vitamins such as Vitamins A and E — all contained in a 100 mL lavender glass bottle.
The grapefruit extract is widely known to be among the top-tier organic whitening materials used in the skincare industry. Grapefruit or Citrus paradisi is a prime resource of Vitamin C. It acts as a natural exfoliant that whitens the dark spots present in the skin, improves skin elasticity, and prevents wrinkles.
Compared to other extracts, the combination of Orchid and grapefruit leave the skin feeling extra invigorated. It primarily provides ample moisturization and protection against harmful light.
Orchidee Double Defense Skin Shield SPF 30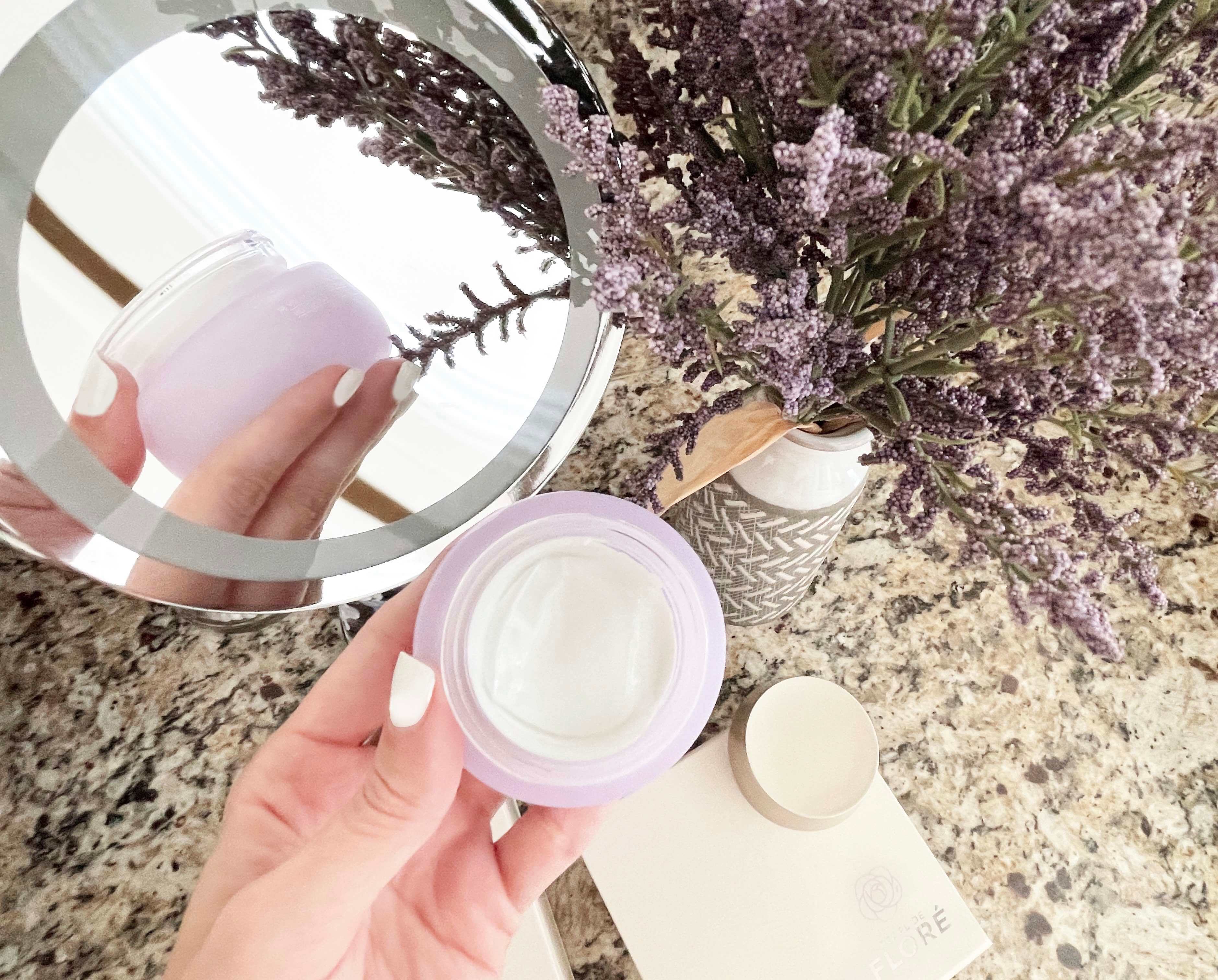 As someone who often enjoys spending time outside walking along the shore or playing volleyball with my friends, I'm often under the sun's intense rays. Using SPF or "Sun Protection Factor" has become a necessity for me.
From getting sunburnt to acquiring skin cancer, prolonged exposure to ultraviolet rays from the sun can severely damage the skin. With the help of the Orchidee Double Defense Skin Shield SPF 30, I can protect myself.
The Orchidee Double Defense Skin Shield SPF 30 comes in an elegant and handy 100g lavender glass jar, making it easy for me to carry. It's fancy and sophisticated, and most importantly, it won't leak.
Unlike other moisturizers and SPF combinations, it leaves my skin softer and brighter for a more extended period. It feels silky and light on the skin, plus it's neither sticky nor uncomfortable on the skin after sweating or a long time under the sun.
Among the benefits of the Orchidee Double Defense Skin Shield SPF 30 is that it has the ingredients to protect from the sun's harmful effects. It also indicates SPF 30, which means it has significantly longer and higher protection against sunburns than others 25 and below.
One of its most beneficial ingredients is Octinoxate (at about 7.40%), a common and popular sunscreen component. It primarily shields the skin against UVB rays which cause sunburn and skin cancer.
Homosalate (composing 6.2% of the product), also contributes to protecting the skin from both UVB and UVA rays. The latter is responsible for the skin's aging.
Using the Orchidee Double Defense Skin Shield SPF 30 with the Orchidee Biosynthesis Overnight Mask protects and defends skin. Using this product lessened my worries about harsh sunlight damaging my skin when I want fun under the sun.
Final Words About the Products
As mentioned earlier, the Orchidee collection consists of humectants, essential vitamins, and antioxidants. This helps minimize oxidative stress, promote skin moisturization and improve skin vitality elasticity. Such ingredients boost the ability to facilitate skin cell stimulation and rejuvenation.
My extensive praise for the collection may have been evident. I genuinely enjoyed these products. Using the whole set can improve the skin's ability to prevent moisture loss, ultimately bringing you a more radiant and refreshed look!
The elegance and efficacy of the products are also boast-worthy because of their meticulous lavender-themed packaging. With such alluring packaging, efforts into crafting this cosmetic become more evident.
Lastly, we all know that our skin is the largest organ in our bodies. Hence, taking care of our skin is important. Albeit a tedious process, it is very rewarding when we eventually achieve the youthful glow we have always wanted.
In line with this, the Flore de Orchidee Collection can certainly provide a 100% safe and effective set of brightening cosmetic products for the skin.