Fashionistas often find inspiration on Instagram, and many of the trends that begin on this social media platform quickly make it into the mainstream fashion world.
Here are 11 fashion trends that became huge around the globe, all thanks to the influence that Instagram has.
Necklace Layering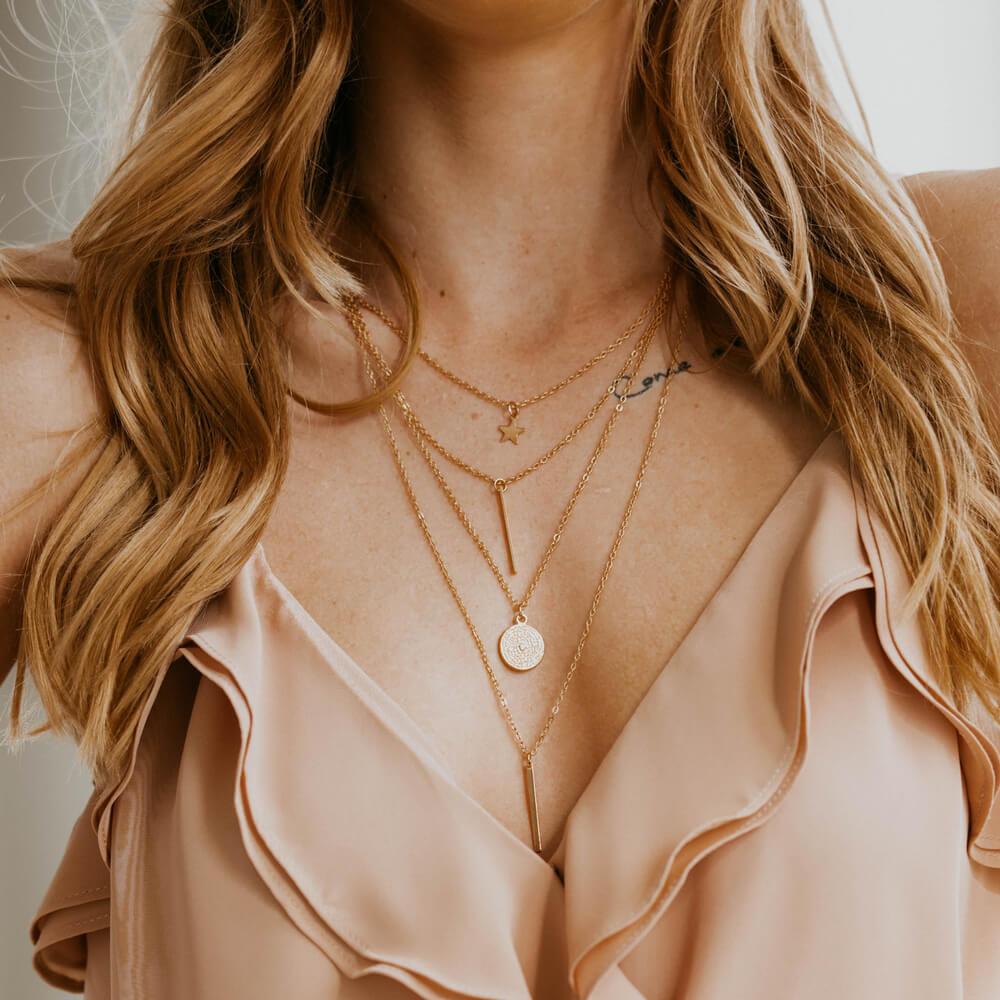 Necklace layering became huge on Instagram, and it's easy to see why. Not only does it look super stylish, but it also lends itself perfectly to that ultimate selfie!
It's easy to get it wrong when it comes to layering necklaces, making it look messy rather than grid-worthy. Although fashion is all about breaking the rules, keep these guidelines in mind if you decide to go for the layered necklace look:
Choose a focal point, which will usually be influenced by the neckline of whatever you may be wearing

Go for different necklace lengths, so that there's a small gap of skin in between each one. Ideally, try to keep this gap equal in size between all of the necklaces you wear

Mix and match different styles of necklaces, pairing simple and elegant with bold and chunky – the contrast is what makes this look so intriguing

Try to stick with the same colored metals if possible

Don't be afraid to add in some color, such as with beads or textiles
Sweater Vests
Sweater vests may remind you of your grandfather, but they are absolutely huge right now.
Scroll through Instagram and you will notice Harry Styles wore one to a recent red carpet event, while Daisy Edgar Jones keeps things casual, pairing a sweater vest with ankle boots and jeans. Bella Hadid even adds some attitude to hers, wearing it on a motorcycle.
Not sure how to style a sweater vest?
Try wearing one over a blouse and tucking it into your skin or jeans. Or go for a printed style and wear that over a classic white shirt with wide-legged pants.
Big Hair Clips
Just about every fashionista in the 90's would have had quite the hair clip collection. While these hair accessories may have faded away over the years, they have now made a completely unexpected comeback, and it's all thanks to Instagram.
Need some tips on how to add hair clips to your look?
Try using a barrette to hold your hair back – an accessory that works with just about every fashion style. Out of the many different hair clip styles out there, barrettes have become especially popular, largely due to their versatility.
In addition to all of the barrette photos you will see on social media, the catwalk has also provided so much hair clip inspiration. If you want to elevate your style with a designer hair clip, some of the best brands to turn to would be:
Gucci

Rodarte

Charlotte Chesnais

Versace

Alighieri
Statement Collars
One of the biggest trends this season is statement collars, and you will see these in so many different shapes, sizes, and styles on Instagram.
Designers have been taking note too, meaning that big-collared shirts and blouses are now available in just about every fashion store.
They can be dressed both up and down – go for a frillier, romantic style, worn with a skirt, for night, or pair a big-collared blouse with jeans and some ankle boots for a casual look.
You could even wear a collared item of clothing underneath an old sweatshirt – simply pull the collar through the neckline to truly transform an older garment.
Neutrals
Neutrals are a trend that many have struggled with, especially those that naturally embrace bold colors in their outfits.
However, a neutral outfit has a sophistication to it that has been tempting more and more people to give this look a try.
Unfortunately, if you get things wrong, neutrals can end up looking pretty drab and boring, making it important to understand a few key basic elements when putting together an outfit in neutral shades.
First, the shades that are usually classified as a neutral are:
Blacks

Whites

Ivory

Cream

Gray

Beige
Others will also add earthy tones to this list, such as olive green or sandy hues.
Neutral colors will complement each other in different ways, so compare how different shades work together and then pair the winning combinations in your outfit.
A few ways to make a neutral outfit more exciting are:
Adding in some animal prints, ideally in neutral shades

Adding in floral prints

Include a pop of color – that overly-bold piece hiding in the back of your wardrobe that just doesn't seem to go with anything could work perfectly with a background of neutrals
Feathers
People have been obsessed with feathers for centuries – they are nothing new when it comes to fashion.
However, influencers on Instagram started giving feathers a whole new lease on life, and they shot to the mainstream again last year.
Unlike many of the other trends that have come and go, feathers have stuck around, and are still just as chic at the end of 2020 as they were at the beginning of 2019.
However, many designers have been taking a stand against the use of feathers lately.
Why?
Due to animal welfare reasons. Many think that feathers are a by-product of the meat industry, but this isn't the case with the feathers used in fashion.
Instead, these are often plucked from animals while they are still alive, making it no surprise that there has been quite the uproar about it. While the banning of fur in the fashion industry is now widely accepted, it would seem as though feathers are now becoming more prevalent, which isn't good news for the animals.
So, what's the solution?
Well, some designers are now recreating the look of feathers by using particular fabrics that move in a similar way. JW Anderson is one such designer, and many others are now taking this on board.
If you can't resist the feather trend, how about trying to make your own?
Not only will this show your support when it comes to animal welfare, but you will also end up with a truly personalized piece.
Butterflies
Kylie Jenner can be credited for the recent butterfly phase, after this reality TV star started including butterfly-related everything on her Instagram feed. From tattoos to dresses to butterfly-themed parties, Jenner's love for butterflies quickly took hold of people all over the world.
Other celebrities started posting more butterflies too, from Hailey Bieber to Winnie Harlow.
Fortunately, this kitschy but lovable trend is an easy one to get involved in, since there are so many different ways in which you can add butterflies to your outfit.
Go for a simple butterfly-printed top, butterfly sunglasses, or even butterfly-shaped jewelry to keep things even more subtle.
However, if you would prefer to make a butterfly-tastic statement, go for something bolder and brighter.
Padded Headbands
The padded headband trend is another one that people used to love back in the day, but is now making a comeback.
People first started noticing padded headbands on Instagram back in 2019, and they have become even more popular today.
They can be dressed up or down, and come in so many different styles that it's easy to find one that works well with just about any look.
Still not sure how to wear a padded headband?
Try a delicate satin headband paired with a classic feminine outfit – perfect for an afternoon tea! Alternatively, wear a floral printed padded headband with a girly blouse, a skirt, and killer ankle boots.
Faux leather headbands portray attitude, while those embellished with large bows are sweet yet quirky, and not to mention beautifully architectural, at the same time.
If you're still not sold on the padding, other headband trends to look into include:
Knotted headbands

Pearl headbands

Braided headbands

Velvet headbands
Tie-Dye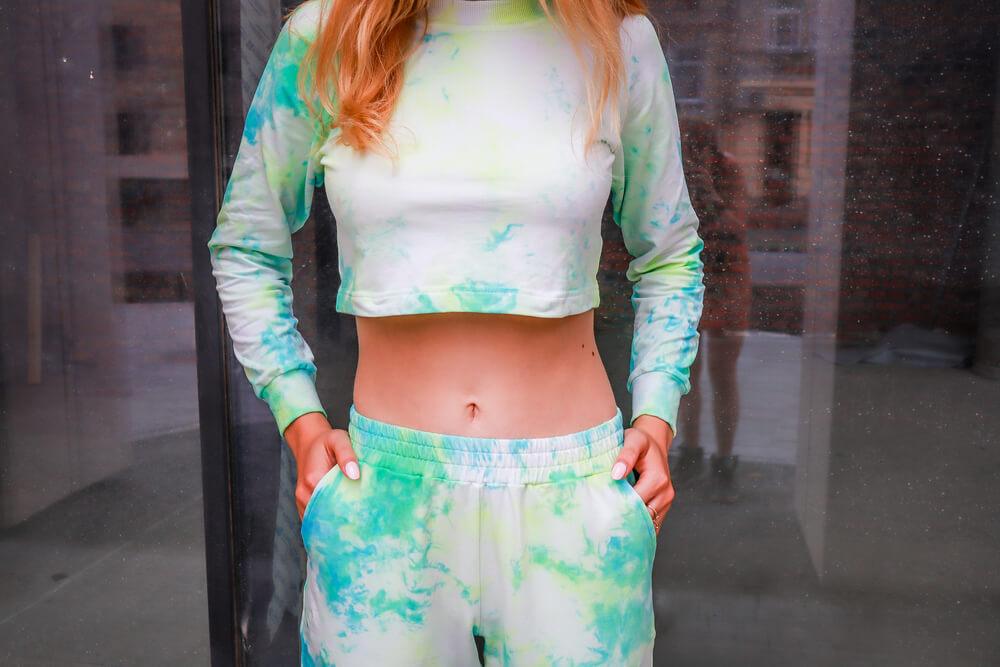 Tie dyeing is an ancient method of textile dying that first became mainstream in the 1960's. It became a sign of peace and love, as well as counterculture. But, like many trends, this slowly died down over the years.
However, designers such as Stella McCartney and Prada started adding tie-dye pieces to their collections again in 2019. This was then followed by some of the newer fashion brands out there, such as Ambush and Eckhaus Latta. With the general public's newfound love for everything DIY, tie-dyeing quickly became a hit all over the world once again.
The fact that so many celebrities on Instagram have been spotted wearing tie-dyed pieces helps too, with everyone from the likes of Hailey Bieber to Emily Ratajkowski sporting tie-dyed garments.
The best thing about this trend is that you can give it a go without having to spend too much money.
Tie dyeing your own clothes will not only be so much fun, but it will give you a chance to unleash some creativity while you're spending more time indoors. It's a nostalgic and hands-on activity that will leave you feeling motivated and truly connected to your style.
Wondering how you would actually style those tie-dyed pieces in your outfits?
Try layering them with classic and elegant garments, such as a tie-dyed blouse or jacket with a pencil skirt or blazer.
Jeans always work well with tie-dyed pieces too, but, with a little imagination, they really can be incorporated into so many different outfits.
Bandanas
You have probably already noticed all of the bandanas appearing on your Instagram timeline. Not only has this trend been picked up by street style influencers, but many designers, from Alexander Wang to Valentino, have started producing their own versions too.
While you have likely worn a bandana in your hair at some point in your life, this is a trend that has quickly become mainstream, making it worth stocking up on a few more styles.
Plus, there are so many other ways in which you can wear a bandana, making this a truly versatile piece to own:
As a necktie

Around a hat

As a strapless top

As a cuff bracelet

As a belt
Plus, in the days of Covid-19, having a bandana on you will likely save the day the next time you forget to carry a face mask with you!
Sporty Sandals
Ok, so this might not be a trend that you will be able to embrace straight away, unless you happen to have booked yourself in for a warm winter vacation.
However, the sporty sandals trend is one that is likely to still be around next spring and summer, making it worth taking a note of.
While many sandal styles were popular this year, those same sporty sandals that people used to deem ugly have now been seen on so many famous faces.
Whether you go for a designer pair or a budget version, sporty sandals can be styled in a surprising number of ways.
Here is some inspiration:
With a simple black dress

With shorts

With casual linen pants

With cycling shorts

With a bikini
Instagram can be credited for creating and encouraging so many different fashion trends, making it no surprise that it's still the social media platform of choice when it comes to fashion inspiration.