From what we are seeing, celebs are leading the nail fashion trend way, with Sienna Miller sporting a solo skull as a big toe ornament among sheer black toes from her most recent show-off pedicure and an unusually spiked manicure rocked Deborah Lippmann's Fade to Black. Nicole Richie has taken a chunk of the fashion scene's pizazz with her version of deepest blood red and gold nail art, and there is a huge influence toward black and white nail art that is embellished with jewels at all the right places.
Hollywood's Hottest–Who's Wearing What, and What You Should be Wearing
Life in Hollywood is characterized by fashion – and practically any celebrity who is spotted anywhere dressed in anything on any day winds up making a fashion statement that is quickly identified and described in pictures and words by the ever present paparazzi, for fans all over the world to copy. What is fashion? The truth be told, fashion is a rather elusive thing…and it typically has way more to do with who, rather than what. A celebrity could be outfitted in the identical garb that might be found sported by a run of the mill person in ordinary America, and only one of these two would appear to be "spot-on," fashion wise. This year, everyone is carefully looking at just what the Hollywood Hotties are clothed in, no matter where they are spotted out and living their lives. From the Red Carpet to the preschool pickup line, we want to know what they look like, especially when they are being "regular."
Where Money Doesn't Matter
Obviously, when you are a star, money is just no object, and Hollywood's A-List knows how to put on the Ritz when it comes to showing up where the action (and cameras) are. It's nothing to see them show up casually sporting typical "Oh THIS? It's just something I found lying around in my closet!) wardrobe components from $5,000 dresses to $2,000 boots. And when you are a big star, designers will compete against each other with lots of incentives for you to wear their creations at these high profile soirees, anyway, so money is not a factor to get in the way of style in most of Hollywood.
Some Looks of Late
The big profiles are showing up clad in designer assemblages that at first might mirror an assortment you might be able to put together in a thrift store, however Alexa Chung was recently spotted in spectacular boho chic style, clad in a Chloe plisse silk chiffon midi, with a modest price tag that you just will never find an a thrift store – $5,150 – probably before tax, too. Kate Bosworth has always had impeccable style and attitude, and she has been seen out sporting her new center-part cornrow hairstyle. Add to this a sleek Etro jacket she chose that was heavily embellished with a menagerie of components–beading, crochet and embroidery. What does something like this cost our dear Kate? Well, if these cool jackets hadn't already sold out, one could be had for around $3,200. The jacket she was wearing was synced up with a solid white Kempner design mini dress that she acquired for $550–every single "inch" of it.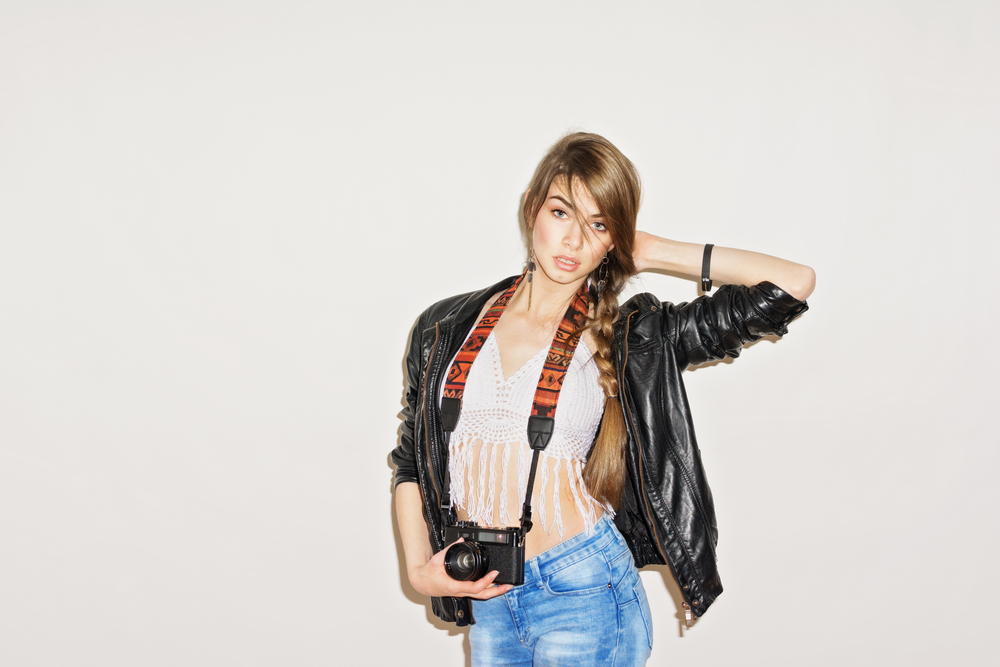 Other Mentionables to Watch
Fringe has never been so big, and so included in such a variety of methods. You can affordably and easily add fun fringe pieces to your wardrobe from places like Forever21 and Asos, and make a grand entrance wherever you go (or exit.) Talk about putting things together, they're wearing fringed suede over the knee boots with short shorts and really cool vests that can be sleek and plain or brimming with accessories and embellishments. Get out your frayed jeans and cutoffs and piece them together with layered ripped tanks. Finish your celeb look off with an accent (statement) scarf. You don't have to spend like the Hollywood A-list to look like them.