I believe that a little white dress is another staple in a woman's wardrobe. Because of its versatility and neutral in color, it can be matched with almost anything! A white dress doesn't have to look boring if you know how to liven up how it looks. The tips I have below would apply to a summery white dress, a t-shirt material kind of white dress, or even more formal white dresses. Check these out and look vibrant when you try them on: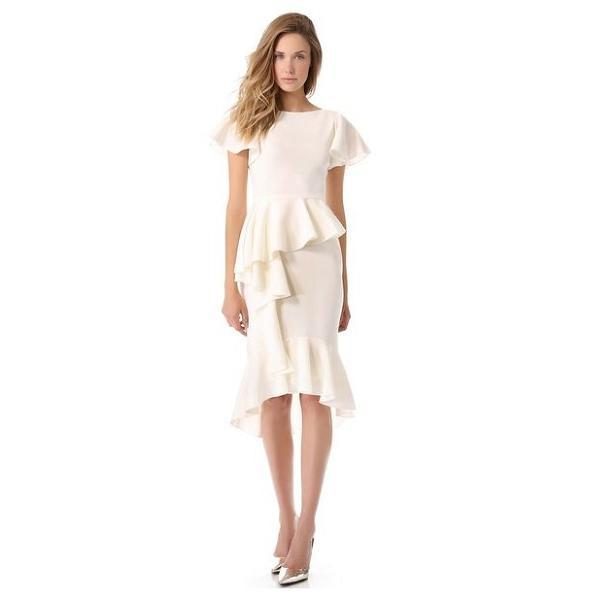 Add a pop of color to your white dress. If you have a nice ribbon or scarf, wrap it around the waist of your dress. This works particularly well with tube or corset top balloon dresses which have fitted waistlines.
Play with the colors of your shoes. This applies the same rule of having a pop of color. Red shoes look wonderful for this purpose. Other great ideas include blue and purple, and for fresh and dainty looks, try some mint green or pink shoes. All colors would look great with white, so don't be scared to experiment.
Wear a colorful flower crown. These are currently trending right now and the vintage gypsy-like or bohemian feel that flower crowns lend give more personality and appeal to your otherwise "plain-looking" white dress.
Have bright nail color. This will be more noticeable against your white dress and is a subtle way to add more life to your overall look.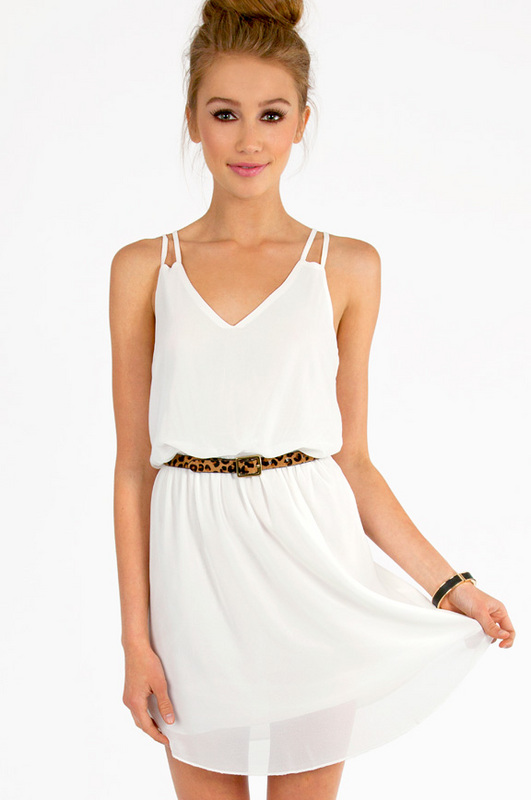 Experiment with your makeup! Look dainty and glowing with pink, coral, or orange-toned blush ons which you can match with some pink, coral, or nude lip colors. A simple black or brown eyeliner look would do, but liven things up with bright eye shadow colors. Why not play around with some green or yellow shades, or maybe even try that rainbow eye makeup. Remember that when you have loud eye makeup, tone down the rest of the face, and when you have loud lip color, tone down your eye makeup for balance.
Have a bright necklace. Colors such as orange, green, and yellow will freshen up the look wonderfully! Those made of feathers or beads will look great on your white dress.
I can't wait to try all of these next time I wear my little white dress!