Fall and winter are just around the corner; holiday plans and vacations are already in place. With less than a couple of months left, a traveler already takes in a vacation state of mind. With tickets booked and an itinerary ready, what you need now is a reliable companion to see the trip through.
There's no better companion to help you carry your necessities than a stylish and robust piece of luggage. Experienced travelers would know that a great suitcase is more than just a bag to stuff our clothes in and lug around. The best pieces you can buy are investments that will help you go far on your travels.
What to Look For in Luggage
You can't just buy a suitcase because of the price, or just because it suits your taste. Whether you're a frequent traveler or not, your luggage is still an investment; and you're going to use it more than once. Remember to consider the following to get the best out of your purchase:
Material

Size and capacity

Convenience

Security

Style

Warranty
Material
Generally, the best bags for cold seasons are those with hard, durable exteriors. Water-repellent materials are preferable, as we expect precipitation and snow. Several suitcases are now made with flexible materials that withstand pressure and unwanted impact. 
Parallel to the material is weight. Travelers on long trips prefer luggage that will not add to the burden of heavy clothing and often seek out lightweight bags.
Size and Capacity
Since winter jackets are no joke to cram in tiny packs, a spacious suitcase allows more articles of clothing. Size is a strong consideration when choosing luxury luggage. Some cases feature expandable compartments, adding to the convenience.
Convenience
The best luggage producers know that packing winter clothes is a daunting task. With the help of convenient compartments and dividers, travelers can carefully pack their clothes in an organized manner.
Aside from packing convenience, think about mobility. If your itinerary entails a lot of walking around, then find a suitcase that smoothly glides. Fashionable travel luggage features effortless movement and navigation through spinners.
Security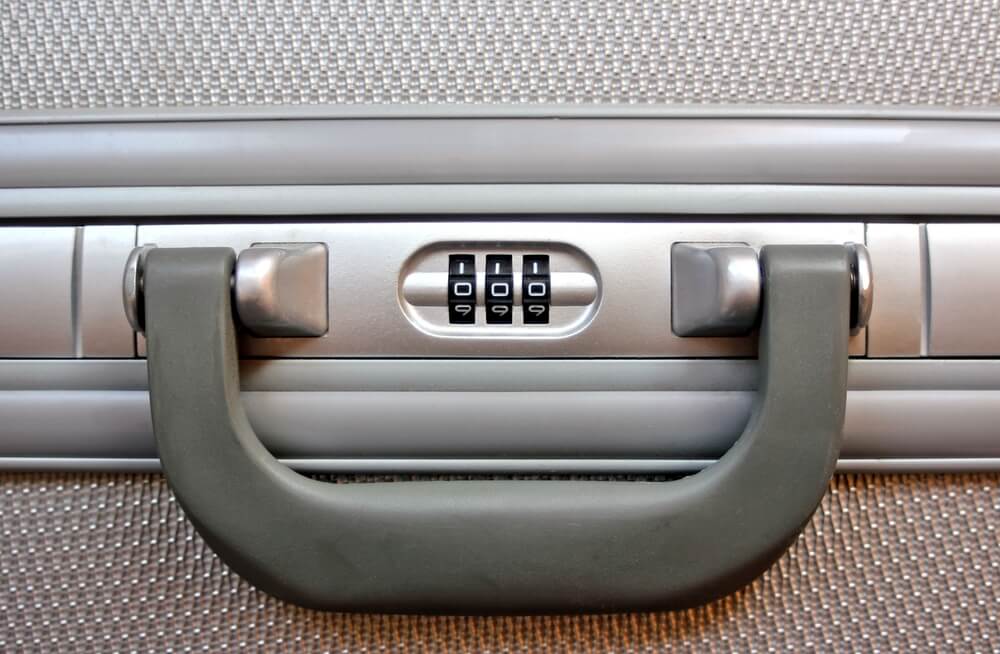 Meanwhile, security is no bargain. Customers that are planning a fall or winter vacation, whether domestic or international travel, should make safety a topmost priority when looking for a suitcase. Proactive brands have injected anti-theft features in the bags' zippers and combination locks. Luxury brands understand that your belongings are of high value. Therefore, they also invest in security and tracking systems, integrating technology in their products and services.
Style
As consumers, you cannot lie that style and design are some of the essential considerations in selecting your luggage. A stylish bag gives confidence and establishes esteem. Of course, customers expect more from such a luxurious, high-end brand. Leather touches and timeless designs are styles that pull in trendsetting travelers.
Warranty
Customers often choose one over the other because of the efficient services they provide, such as warranty. Luxury brands cannot fall short on delivering their promised quality. However, when they do commit production lapses, irate customers may be appeased with strategic warranty and replacement perks.
With so many choices in the market for luxury luggage, it can be difficult to make a sound decision. To make your life a little easier, here are our top picks for your winter and fall trips. 
Away 
Despite being a newcomer in the luggage industry, Away has gathered a significant amount of followers. Attracting savvy travelers since its launch in 2015, Away wooed its buyers with their lightweight signature polycarbonate bags. The brand's material promises its customers an unbreakable shell. With an array of sizes and colors to choose from, Away carry-ons and check-in baggage cater to diverse markets. 
The brand introduced its luxury Aluminum line, offering quality products to the high-end market at a competitive price of under $500. They offer an exceptionally favorable no-questions-asked return policy, wherein customers can test their Away luggage for 100 days. Upon keeping the bags, the product comes with a lifetime guarantee to replace or fix damaged bags.
Here are a couple of reasons why modern-day travelers are getting Away. They cannot resist the convenience and powerful warranty features.
Away The Bigger Carry-On
This suitcase has a handful of thoughtfully designed features. For the cold and wet months ahead, Away The Bigger Carry–On is perfect for domestic travel. Its polycarbonate material protects the whole bag with promised durability. Manufacturers added the nylon front pocket for safekeeping the items you use most while in transit. The nylon material is abrasion and water-resistant, ideal for all journeys.
Meanwhile, interior pockets fit 15″ laptops, magazines, or tablets, and there is an extra pocket for phones and passports. The 9-pound bag is smoothly carried by 360-degree spinner wheels, making mobility extremely easy. 
This 23-inch case, equipped with a built-in ejectable battery and a TSA-approved combination lock,  protects all belongings. It also has an internal compression system that helps with thick winter clothing…and a hidden laundry bag too!
Away Maverick The Bigger Carry-On
The Maverick carries almost all the same features as the regular luggage; however, for the price of $295, they do not have a built-in battery or exterior pocket. For the Maverick, style comes at a cost. Designed with classic touches and colors, Maverick has trimmed premium tan leather. This limited edition bag is lighter and has more space. It weighs 1.6 pounds lighter than the standard bag and has a capacity of 47.9L, almost 2L more than the regular Away carry-on.
Away The Large in Aluminum
The most expensive piece of luggage you may ever purchase is the Away The Large in Aluminum, designed to protect all your belongings inside. With an aluminum shell, this 29-inch bag still has the standard features of any Away bag. Reliable locks, free-mobility wheels, and stylish leather details. Packing for a long winter vacation isn't a problem due to its internal compression system and 95L capacity. The suitcase's aluminum shell may dent, but its guarantee is zero breakage. 
Away The Large in Aluminum comes in one color only, silver. Who can complain despite its lack of color variety? Silver screams chic, and for the price of $595, your suitcase is under guaranteed protection!
Samsonite
Famous for its lightweight and strong-designed suitcases, Samsonite delivers high-quality craftsmanship and heritage to its products.
Samsonite Spettro 20″ Spinner
Today, this market leader brings innovation to the table through their Samsonite Spettro 20″ Spinner. Protecting the bag's contents is a scratch-resistant honeycomb texture. It is known for its expandability, fitting thick winter clothes in without a problem. Its telescopic handle plus 360-degree spinner wheels allow for effortless movement. Organizing compartments and sections complete the interior of $320-worth of luggage.
Tumi
With years of experience in the travel industry, Tumi rules the market by focusing on the following aspects for the best customer experience:
quality

durability

style

innovation

customer service
Tumi Latitude Short Trip Packing Case
Tumi's fashionable products are available in fine leather, hard side, and abrasion-proof ballistic nylon. Tumi's values are evident in their Tumi Latitude Short Trip Packing Case.
It has a fashionably distinct exterior available in blush, purple, silver, and blue. Its innovative signature nylon exterior may look hard, but the material is flexible to endure rough handlers. Weighing only 8.2 pounds, Latitude is the brand's lightest luggage to date. Its 26″ body is capable of carrying 64L. Movement is hassle-free with its lightweight spinning wheels and telescopic handle.
Tumi designed it with two packing compartments, mesh tie-down straps, and handy zip pockets. Adding to packing flexibility, Latitude has a removable garment section to give more space to your clothes. Securing the suitcase is an integrated low-profile TSA lock.
Taking pride in its exceptional customer service, Tumi generously offers its customers a one-year warranty. Products damaged by natural wear and tear and airport damages after 12 months of purchase entitles the customer to free replacement and returns. All Tumi products have a built-in code connecting to the Tumi Tracker; in case of the unfortunate event that you lose your case during your trip. As Tumi would put it, toughness is a luxury bringing this bag's total to $850.
Victorinox
When you hear about Swiss-made products, you associate them with quality, durability, and timelessness. That is what comes to mind when you say Victorinox. Aside from manufacturing the infamous Swiss Army Knives, they also produce exceptional travel luggage with as much versatility and functionality. Having access to seasoned technicians, staff, and high-quality materials, Victorinox exudes quality. The brand produces its travel gear outside Switzerland.
Victorinox Spectra 2.0 Medium Expandable Spinner
This well-respected brand introduces its newest hard-shell case, Victorinox Spectra 2.0 Medium Expandable Spinner. This striking bag's shell is 27-inch and made of polycarbonate. Increasing your luggage capacity by 47% is possible with an expandable 4.3 inches. Spectra has Hypalon exterior compression straps that help adjust the bag into multiple sizes.
Customers also rave about its convenient front pocket that safely zips up tickets, passports, and electronic devices. Similar to Tumi, Victorinox established ingenious customer service as they provide a tracking system for lost baggage. This updated luggage costs $449.
Victorinox Deluxe Garment Mobilizer
If you are traveling light this vacation, the outstanding Victorinox Deluxe Garment Mobilizer rescues travelers with its convenient features. The Mobilizer has a two hanger clamp, a detachable J-hook, padded compression straps, and a ventilated removable mesh pocket intended for shoes.
This choice is the most different pick because it has a soft exterior, unlike the majority of the luggage with hard-shell materials. Choosing between soft and hard shells for travel relies on the preference of the customer. Neither one overrules another.
Rimowa
This brand has taken the world by storm with its sleek European design, and its signature, parallel groove structure. Historically, Rimowa is the first brand that created the first aluminum trunk way back in 1937. The company prides itself on innovation, making products practical and stylish for the modern-day traveler. Rimowa bags equipped with high-quality polycarbonate are both flexible and impact-resistant.
Rimowa Essential Lite Small Cabin
This line is best for those who want to travel light on their cozy trip. Considered as a durable international carry-on, Rimowa Essential Lite Small Cabin has an ultra-light polycarbonate shell. Weighing 30% less than Rimowa's Essential line, it weighs 4.2 pounds and is carried by smooth-rolling spinners. They easily roll due to a patented Multiwheel System, guaranteeing stable steering. For comfortable maneuvering, the multi-stage telescopic handle adjusts to any height.
Inside this Rimowa bag is a flexible divider that keeps your belongings organized. Contents are sealed with a TSA-approved combination lock. Engineered for travel, they say airport security can open locks without causing any damage. This little yet sturdy bag packs a punch at $540. And that's the lowest amongst its line!
Globe-Trotter
Topping off our list of luxury luggage is the queen of all baggage. After all, Queen Elizabeth actively used the Globe-Trotter brand for her travels. Its distinct handcrafted designs bring together function and the vintage look, completed by corner trims and leather straps.
Globe-Trotter 30-inch Extra Deep Suitcase
Globe-Trotter released a deluxe version of this eye-catching 30-inch piece. A cut above the rest, the Globe-Trotter 30-inch Extra Deep suitcase's body has a high-gloss finish vulcanized fibreboard. It isn't made of polycarbonate like we usually see with other suitcase brands.
You may choose to roll it on its two wheels or carry it by its leather side and top handles. Customers may purchase this suitcase at £2,670 or approximately $3,300. Both heavy to the pocket and mass, it weighs 12 pounds without the contents due to the body's material. Investing in this Globe-Trotter suitcase is wise for those who are artisan-supporters and intend to go on long vacations. It has a capacity of 78L, ideal for any long-term trip. The brand also sells dividers and compartments to help make your packing experience convenient. 
The design is an impeccable execution of vintage suitcases like the ones you see in classic films. Any old film buff and Queen Elizabeth fan would love to have this piece of luggage. This design comes in different colors—Sapphire Blue, Caviar, Champagne, and Orient Grey. This deluxe baggage is made and handcrafted in Hertfordshire in the United Kingdom. With craftsmanship, quality, space, and style in their arsenal, Globe-Trotter is an extraordinary luxury piece to bring along.
These are our top luxury luggage picks, each with their own unique styles and features for various travel intentions. The best luggage ultimately depends on your preference and the contents you want to bring. Practical, durable, and quality luggage are hard to come by, so expecting travelers should be ready—ready for the trip of a lifetime with a lifetime companion to wheel around.