There are so many anti-aging skin care collections out there, meaning that a product needs to truly be special in order for it to stand out.
This constantly-increasing amount of choice in skin care is great for us as a consumer, especially if, like me, you have a hard time finding products that work perfectly with your skin. I am forever experimenting with new products in order to make my skin just that little bit better, but I do also have a few go-to favorites that never let me down.
I recently came across two high-end products that really intrigued me – the OROGOLD 24K Collagen & Seaweed Mask and the OROGOLD 24K Collagen Renewal Cream.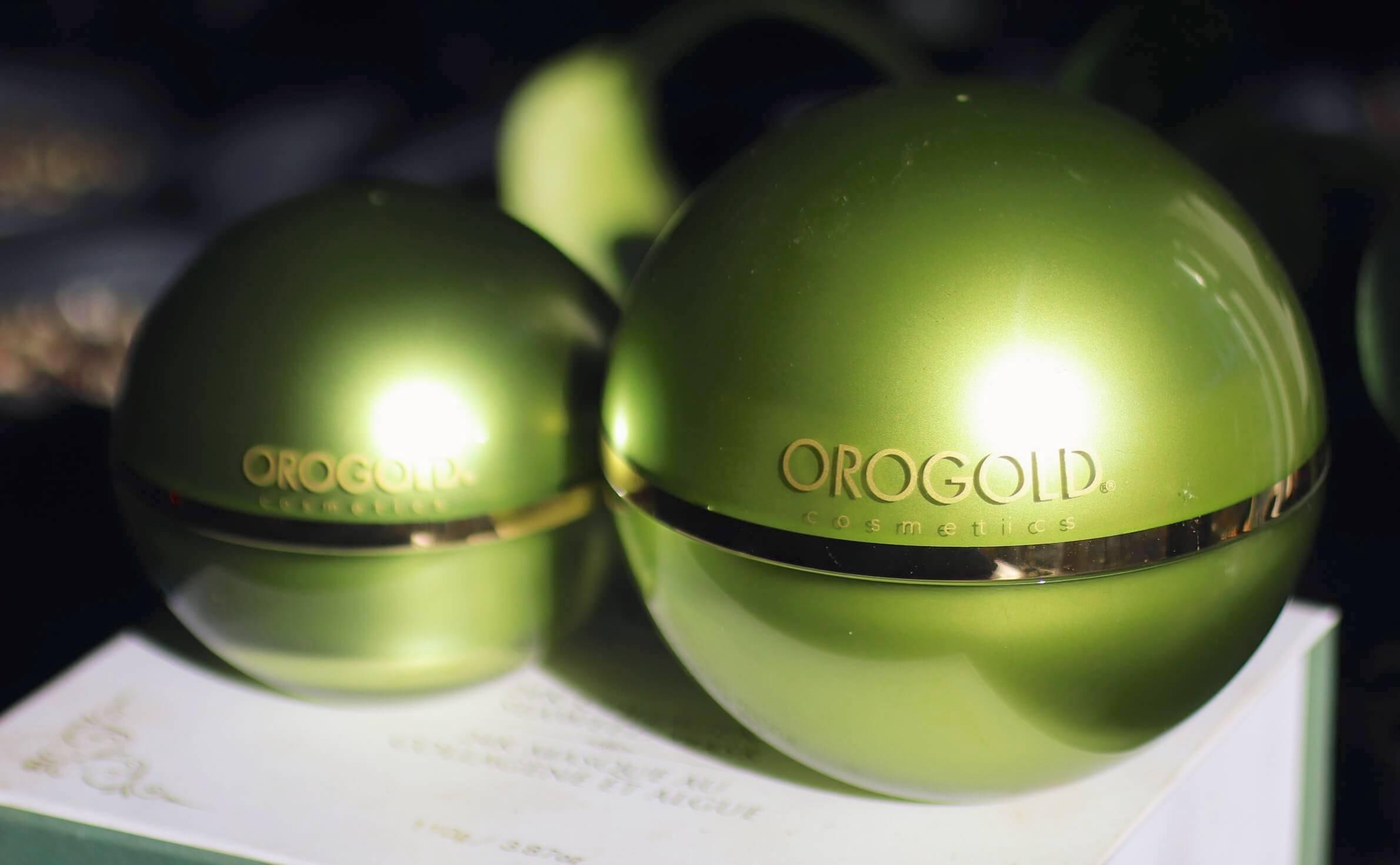 What was so intriguing?
Well, not only do both products contain collagen, but they are also formulated with specific ingredients that boost the skin's natural production of collagen. In theory, this would give you a noticeably smoother and firmer complexion – something that both products promise to do. (The fact that the brand infuses 24K gold into each one of their products may have also helped to catch my attention!)
When I was given the chance to try both of the products for myself, I couldn't wait to find out whether or not those claims held true…
What's the Deal with Collagen?
As you can tell from its name, OROGOLD's 24K Collagen Collection is all about collagen, but what exactly is that?
Collagen is the main structural protein that gives your skin its shape, firmness and smoothness. If you think of your skin like a brick wall, collagen would be the cement that is holding all of those bricks together. 
The skin naturally produces collagen deep within its dermal layer, and does this in abundance when it is young.
However, as the body gets older, collagen production starts to slow down…
As your collagen levels continue to decline, you will experience:
Fine lines and wrinkles

Sagging skin

Thinner lips
Collagen levels usually start to decline once a person reaches their 30's, which is the stage that I am now at.
So, as you can probably imagine, the thought of being able to restore my skin's collagen levels was something that really excited me…
The 24K Collagen & Seaweed Mask
The first product from the 24K Collagen Collection that I was trying was the 24K Collagen & Seaweed Mask.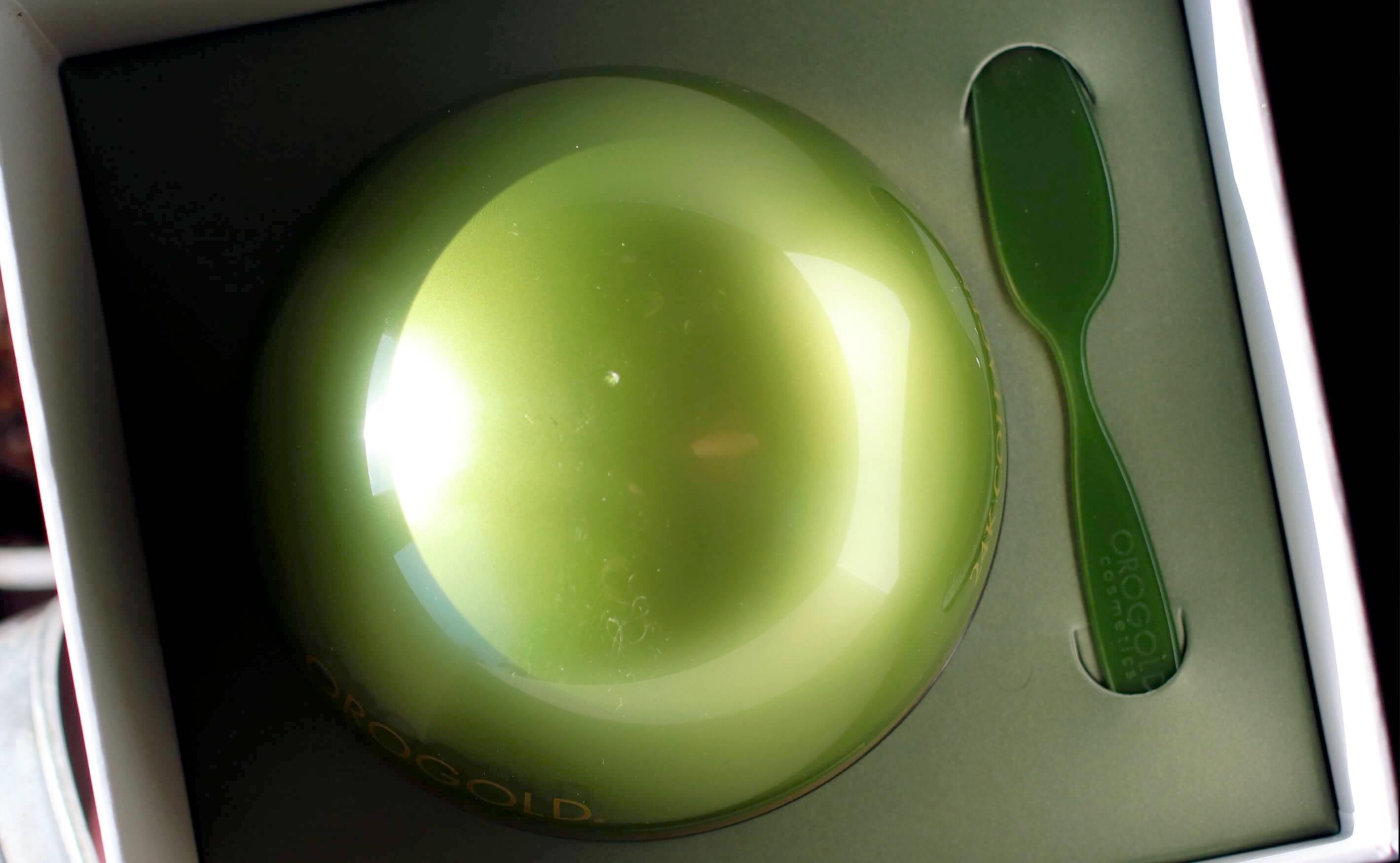 Many people underestimate the power of a good face mask, but this is something that everybody should be using on a weekly basis. Even though you may regularly cleanse, exfoliate, moisturize and more, face masks contain high concentrations of active ingredients that help to detox, hydrate and restore the skin.
Find the world of face masks a little confusing?
That's not surprising, because there are quite a few different types of masks out there, from gel to sheet to clay to cream.
The 24K Collagen & Seaweed Mask is a clay-based mask, meaning that it would primarily be used for cleansing and purifying purposes.
The clays used in the mask are:
Kaolin – cleanses and exfoliates, but in a gentle way that does not cause any redness or dryness
Bentonite – detoxifies the skin while giving the pores a deeper clean. Bentonite clay also contains anti-inflammatory properties
The mask also contains a few other skin care superstars, such as:
Retinyl Palmitate – a form of vitamin A, retinyl palmitate speeds up skin cell turnover while increasing the skin's natural production of collagen and elastin
Tocopheryl Acetate – a form of vitamin E, tocopheryl acetate is protective and healing, and prevents the skin's collagen from degradation
Aloe Extract – keeps skin cells hydrated, enabling them to produce more collagen
I won't deny it – those ingredients already seemed pretty impressive to me. I am a self-confessed geek when it comes to skin care ingredients, and the ingredients list is always the first thing I look at when considering a new product.
There were a few botanical extracts mentioned on this ingredients list that I hadn't heard of before, so I did some extra digging to find out about some of this mask's more unique components:
Ginkgo Biloba Leaf Extract – packed with antioxidants and flavonoids that preserve existing collagen while encouraging the production of new collagen
Ivy Leaf/Stem Extract – used to boost blood circulation, which is key when it comes to collagen production
Betula Alba Bark Extract – also known as Birch Extract, this botanical has powerful skin-purifying properties
Dead Sea Mud – contains a unique combination of minerals that significantly improve skin health. Many of the benefits of Dead Sea Mud have now been backed by scientific research 
Well, that all sounded pretty awesome to me, so it was time to give the mask a try…
Opening the Box…
The box itself for the 24K Collagen & Seaweed Mask is quite large but elegant.
There are a few different things that greet you when you open the box:
An instruction manual

The mask (in a shiny orb-like green container)

An applicator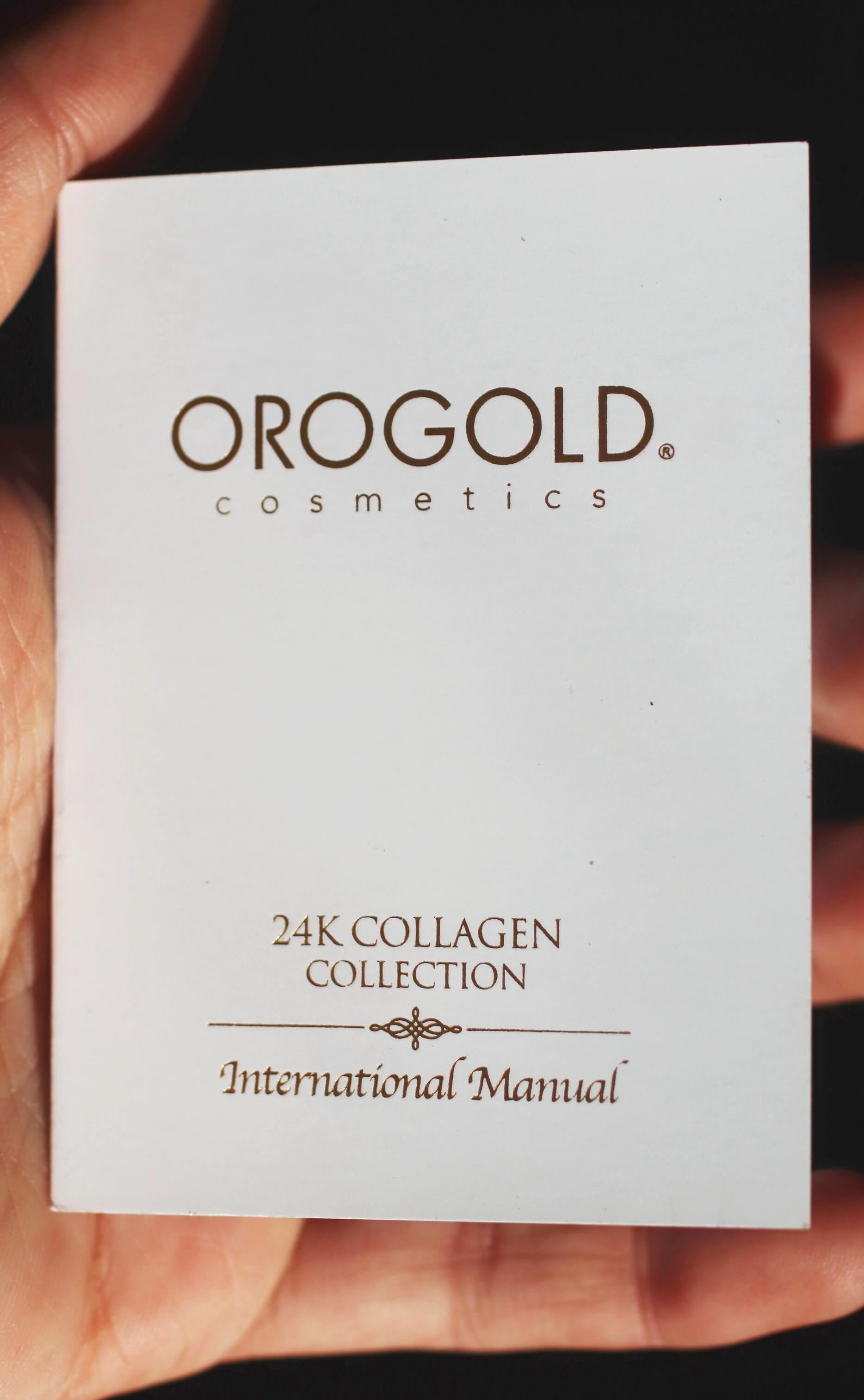 I loved the packaging for the mask – not only in terms of shape and color, but also functionality. The packaging was completely opaque, meaning that light was not able to enter into the product and degrade any of its ingredients.
Using the Mask…
Since the 24K Collagen & Seaweed Mask is designed to be used on cleansed skin, I began by cleansing my skin.
How?
I usually use a micellar water, and sometimes also use an oil-based cleanser if I am double cleansing. That's what I did this time, since I wanted to ensure that there was nothing blocking the mask from being properly absorbed by my skin.
Once I had cleansed, I used the applicator to scoop up some of the mask.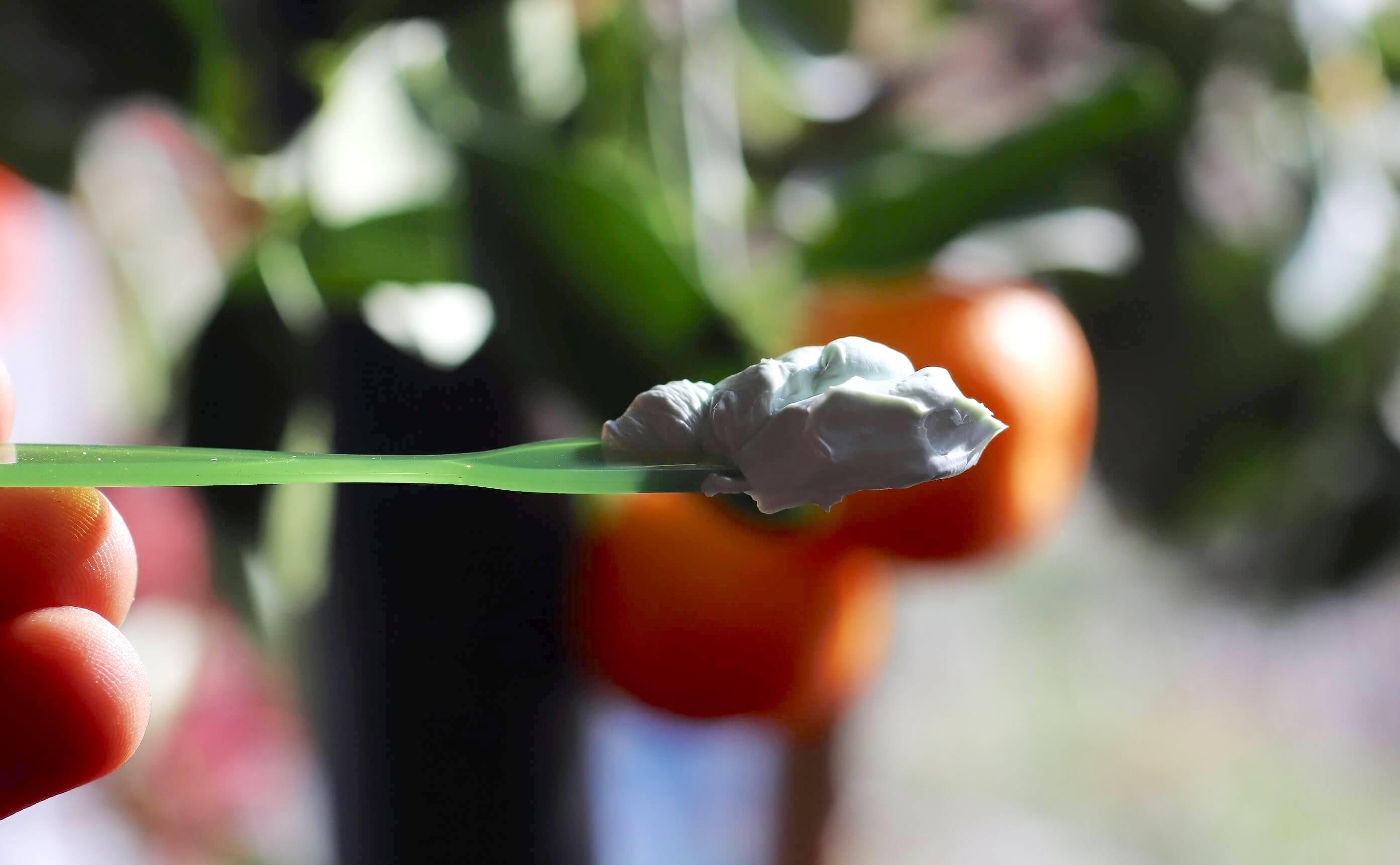 Since it is a clay-based mask, it had quite a thick texture, but it also had a velvety smoothness to it that you often don't get with clay masks. The mask didn't feel sticky at all, and glided onto the skin easily.
I started by using the applicator to apply the mask to my face, but soon realized it would be easier to just apply the mask with my fingers. Of course, I still used the applicator when actually scooping the mask up from the jar, because the less your fingers come into contact with a product, the better.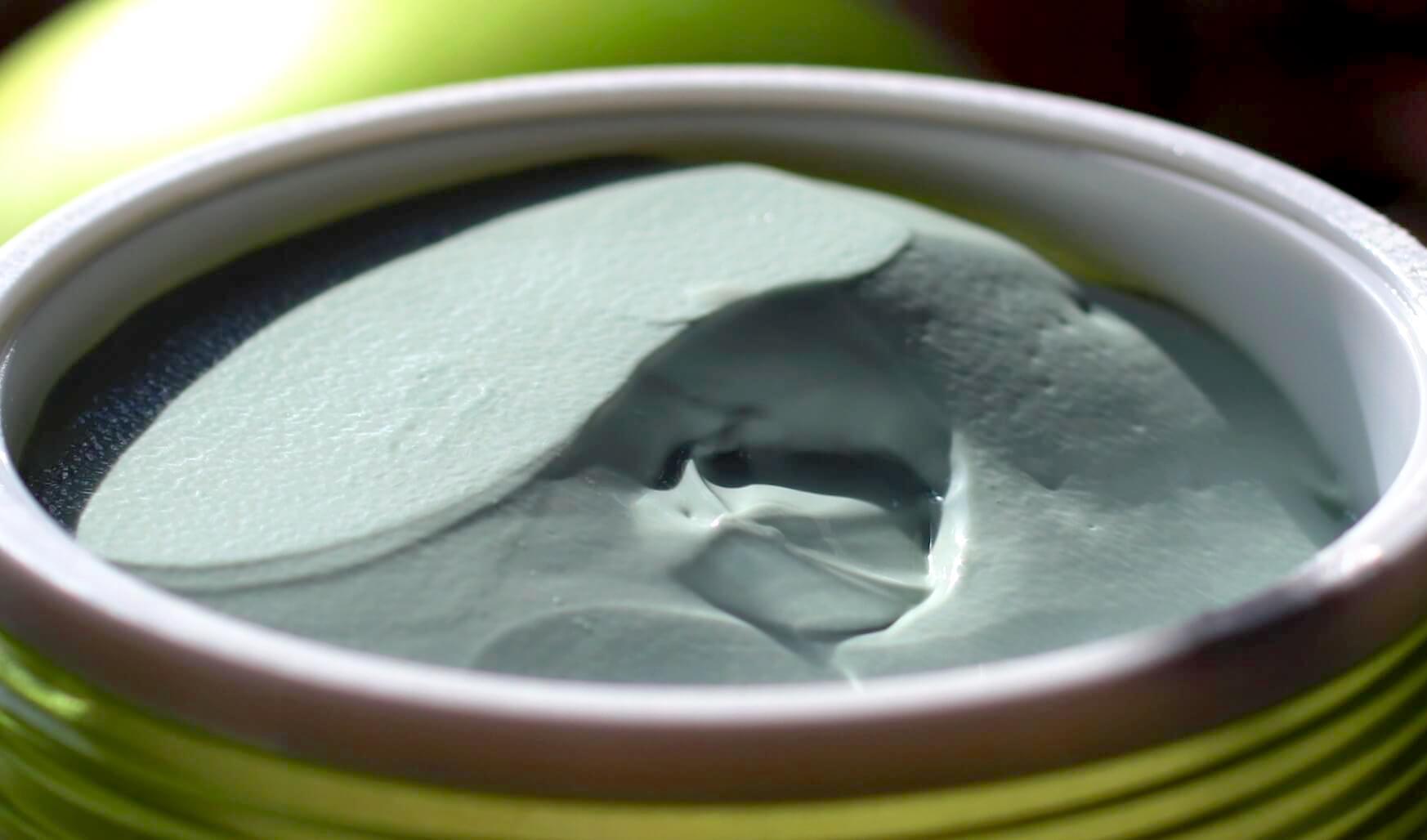 The instructions stated to wait for ten minutes after the mask had been applied to the face and neck, so that's what I did.
After ten minutes, the mask had dried and set, and was ready to be rinsed off.
As with any clay-based mask, the rinsing part can get a little messy, but as soon as I had cleared away the first bit of the mask, I could immediately feel how smooth and soft the skin underneath was.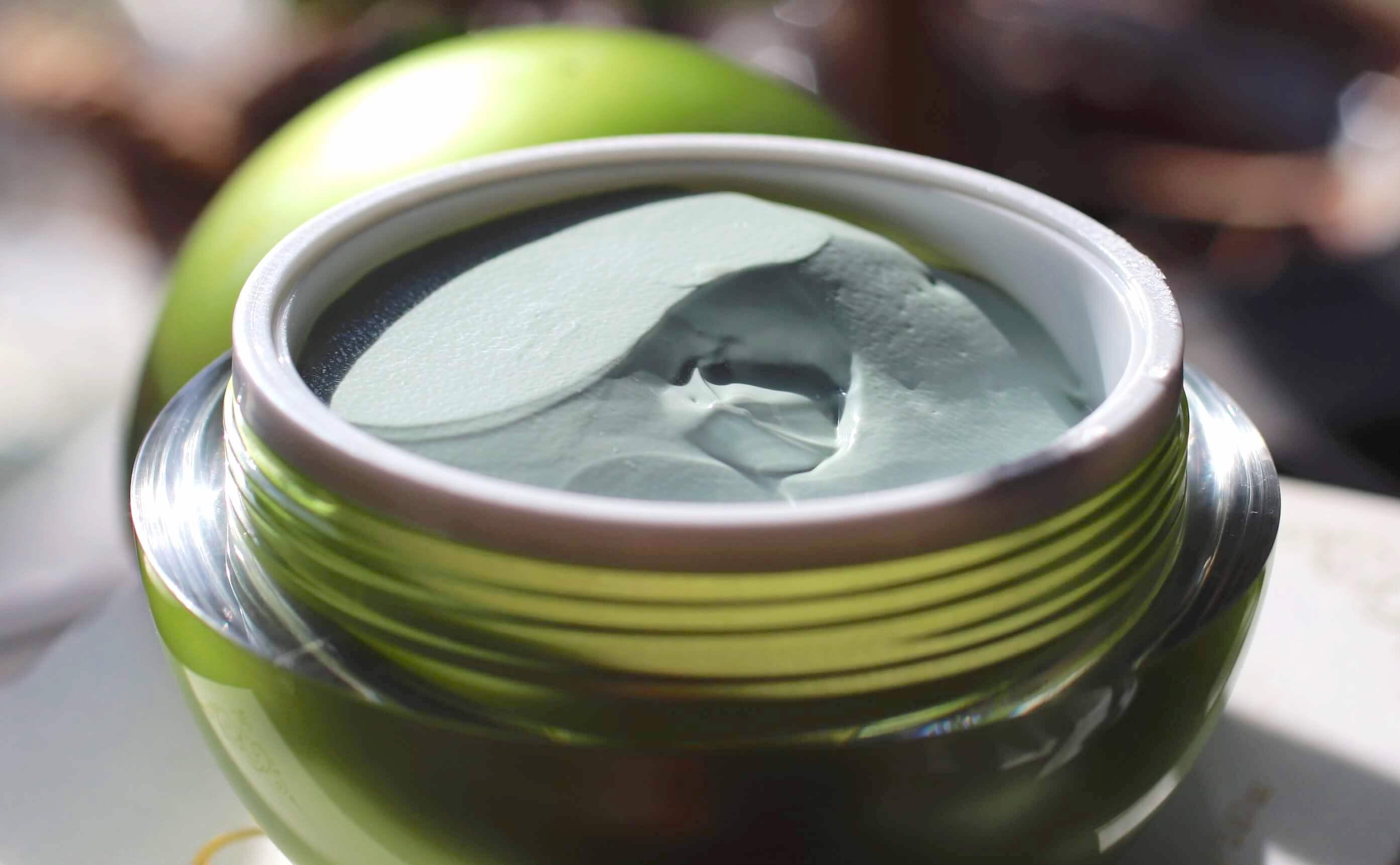 I quickly rinsed off the rest and couldn't quite believe how supple it left my skin. It not only felt so thoroughly cleansed, but also moisturized. This was likely down to the hydrating botanicals in the mask.
The Verdict…
So, what did I think of the 24K Collagen & Seaweed Mask?
As you can probably tell, I was definitely impressed by it. Having dry skin, I often avoid clay-based masks and opt for something more hydrating and nourishing instead, but the 24K Collagen & Seaweed Mask seemed to combine all of those benefits together.
The mask is designed to be used on a weekly basis, and this is exactly what I will be doing from now on.
The 24K Collagen Renewal Cream
After using a face mask, I would usually apply a couple of serums followed by a moisturizer, and perhaps a facial oil on top of that.
However, since I wanted to experience the full effects of these two 24K Collagen products, I decided to strip my routine back a little.
Once I had cleansed my skin of the mask, I applied a retinol serum and then moved on to the 24K Collagen Renewal Cream.
Some of the ingredients from the 24K Collagen & Seaweed Mask could be seen again in the cream, such as the Retinyl Palmitate, Tocopheryl Acetate and Aloe Extract. It also contained a few other popular skin care superstars, such as Green Tea Extract, Seaweed Extract, Calendula Extract and Sodium Hyaluronate.
However, the cream also featured a few interesting ingredients that I had never used on my skin before, such as:
Sugar Cane Extract – a natural source of alpha hydroxy acids that exfoliate the skin, reduce blemishes and prevent breakouts
Sugar Maple Extract – another natural source of alpha hydroxy acids that provide fantastic anti-aging benefits
Lactic Acid – an alpha hydroxy acid that targets a dull and uneven complexion
Malic Acid – increases the production of collagen in the skin while also brightening any dark spots
Beta-Glucan – a polysaccharide sugar that soothes the skin while also providing it with antioxidant properties
Learning about all of those added extras made me even more eager to get this cream onto my face…
Opening the Box…
When you open the box for the 24K Collagen Renewal Cream, you see a green orb-like container that houses the cream, as well as a gold Authentication Certificate.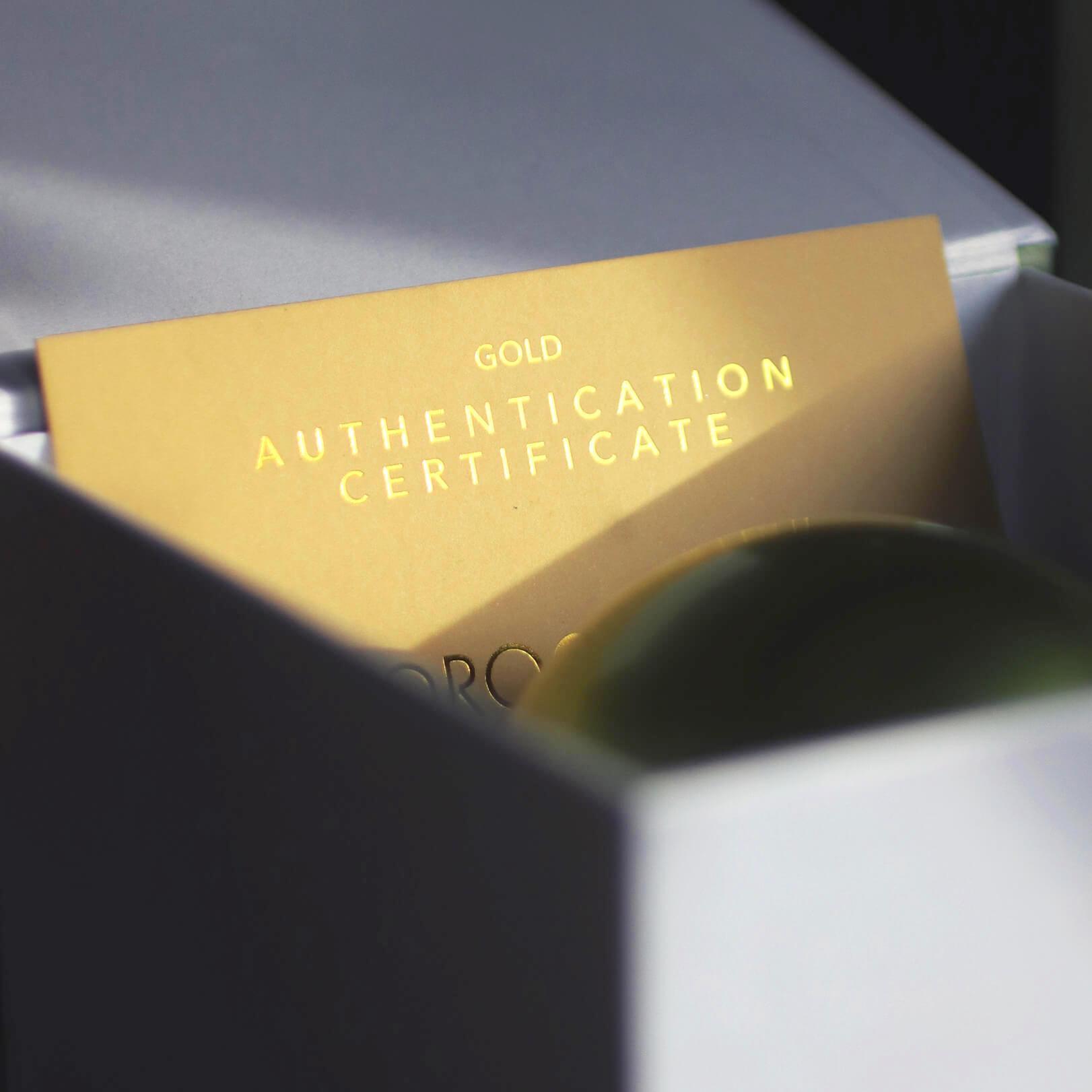 I loved the certificate and how it tells you that the gold used in the product features a thickness of 0.07 microns, and has been sourced from Italy. It definitely makes you more appreciative of the quality ingredients within the product.
The packaging for the cream itself is similar to that of the mask, but with a smaller jar. Again, the jar is green but opaque, preventing light from entering into the product.
Using the Cream…
I was curious about what the texture of this cream would be like…
I like richer creams, but I don't like those that leave a heavy and greasy residue on the skin.
I used my fingers to scoop up some of the cream, and then applied this to my face.
It was quite a thick cream but had a beautiful silky texture to it. It was easy to apply all over my face and neck, and my skin seemed to readily drink it up.
Once I was done, my skin felt healthy, hydrated and ridiculously soft. It got to the point where I couldn't stop touching my face because of how soft it felt, even though I usually keep my fingers well away from my face (it prevents transferring germs and bacteria from your hands to your face).
The Verdict…
This is a cream that will most definitely be added in to my regular skin care routine.
This cream is actually perfect for the seasonal transition between winter and spring.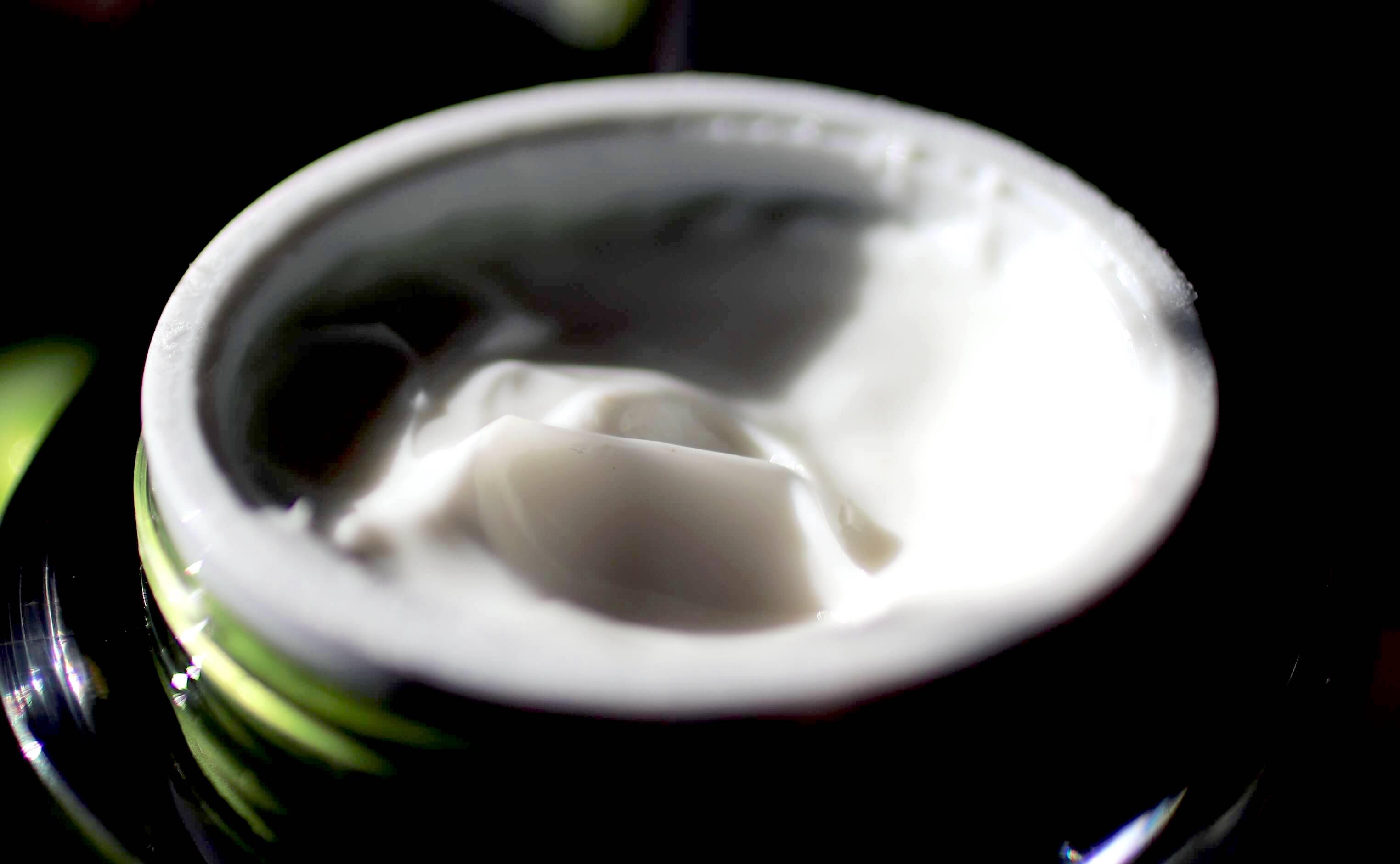 Why?
Because it is rich and nourishing enough to protect your skin from the remnants of winter, but is light enough to not clog up the pores as the humidity outside rises.
More About the 24K Collagen Collection
OROGOLD is a brand with several different skin care collections that cater to specific skin concerns, such as with the 24K Collagen Collection targeting the decline in the skin's production of collagen.
In addition to the specialist nature of each of their collections, all of the OROGOLD products contain 24K gold. This precious metal brings with it some extra benefits, such as:
Increases blood circulation, stimulating skin cells into functioning more efficiently

Encourages cellular growth, speeding up the skin cell turnover process

Slows down collagen and elastin depletion (making it perfectly suited for the 24K Collagen Collection)

Contains antioxidant properties while also enabling other antioxidants to better penetrate the skin

Boasts anti-inflammatory and antibacterial properties too
The 24K Collagen Collection has enough going for it to make it stand out from the vast sea of competition it faces. The collection consists of four products, and now that I have tried (and loved) two of them, I will definitely be looking into trying the 24K Collagen Pre-Mask and the 24K Collagen Renewal Serum next.