France might be most often associated with romantic getaways and couples in love, but it has a lot more to offer than just romance. Most people, myself included, think that Paris is overrated, as there's a ton of history and amazing attractions all over country that get overlooked in favor of Paris, including these must-see places.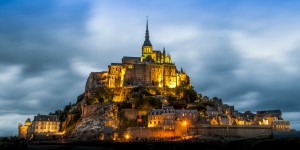 Mont Saint-Michel
Mont Saint-Michel is a tidal island located off the northwestern coast in Normandy. The breathtaking monastery at the top of the island is a must-see, dating back to the 8th century! You'll be hard to find anything else so old that's in such great condition. You'll feel transported back in time and have a new understanding of the feudal system that used to reign supreme at the time of its development. Mont Saint-Michel is a wonder to see from far away, and is even more fascinating to explore.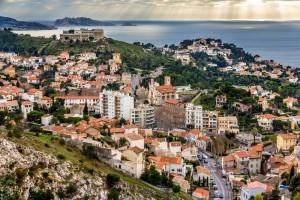 Marseille
Located on the south coast of France, Marseille is the second largest city in the country after Paris. However, thanks in part to its Mediterranean climate, Marseille feels like an entirely different country, and I would recommend spending more time in this city than in Paris. While it also has a lot of history, and features amazing Roman ruins and medieval architecture, this city has a much more modern feel than a lot of other areas of the country. It's a great mix of old and new, and boasts some amazing cultural attractions, such as the Opera de Marseille.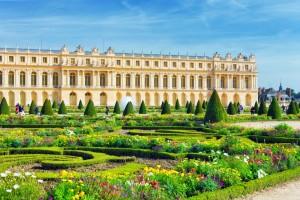 Palace of Versailles
The majestic site of the former kings and queens of the country, the Palace of Versailles must be one of the most extravagant places in the world. It's an amazing glimpse into the world of 18th century royalty, and aside from the awe-inspiring decor, there is also a lot of amazing art on display—it's like a museum and art gallery all in one! While you're there, don't forget to take a stroll in the world famous gardens, admire the Marble Court, or stroll in the Hall of Mirrors and take in all the beauty this place has to offer.