You have likely noticed the #MeToo hashtag appearing all over your social media feeds in the last year or so, and have maybe even shared some of these posts yourself. This has been such a revolutionary movement for women all over the world, making #MeToo just as important in 2019 as it has been for the past couple of years. 
What Does #MeToo Mean?
The #MeToo movement actually began way back in 2006, when an activist named Tarana Burke first coined the phrase as a way for women to show solidarity when it comes to fighting against sexual harassment. 
However, it was only in 2017 that the hashtag really went viral.
What caused it to become so popular? 
Well, it was around the time when actress Rose McGowan was publicly accusing Harvey Weinstein of rape. In response to this, McGowan's close friend, actress and activist Alyssa Milano, put up a post on Twitter that really skyrocketed the #MeToo movement. Milano suggested that every woman who has been either sexually harassed or assaulted should put #MeToo as their social media status, in order for the world to see just how big a problem sexual harassment has now become.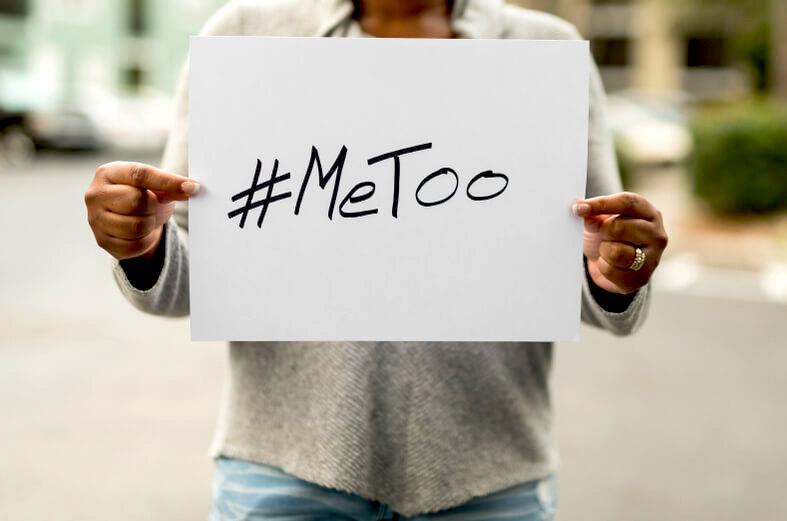 Wondering what the immediate response to this was? 
Well, in the 24 hours following Milano's post, just over four and a half million people reacted or commented on this in some way, resulting in over 12 million posts bearing the #MeToo hashtag.
The Impact of the #MeToo Movement
Not only was the initial response to the #MeToo hashtag huge, but the impact of this stretched far and wide…
The #MeToo hashtag has brought so much awareness to sexual harassment, as well as other gender-based issues. 
One of these issues is the differences in pay that men and women receive in many major companies. The gender pay gap has been a problem for so long now, with men being paid so much more than women. In some instances, men can receive up to 88% more than a woman, for doing the exact same job. 
Doesn't seem fair, right? 
Well, this has all been brought to light thanks to the #MeToo movement. Many companies have now been forced to re-evaluate their payment schemes, ensuring that women are paid just as fairly and equally as men. 
How about the impact that the movement has had on sexual harassment? 
Well, as mentioned above, women all over the world began to speak out about their experiences with this. From women in politics to Hollywood celebrities to doctors and athletes, and even service women who work in the military, the number of allegations that came out of the movement was definitely shocking. 
As a result, many men in powerful positions ended up stepping down from their roles, while many others were brought into the spotlight for sexual misconduct in the past. 
This affected more than 200 men in the first year of the movement. Not only that, but almost half of the men who were called out ended up being replaced by women in the workplace, showing just how much of an impact this hashtag has had.
How about all of those women who don't want to publicize their experiences? 
While many women were proud to speak out about what has happened to them in the past, there are many other women all over the world who do not feel comfortable making this public. 
This is where counselling and sexual abuse hotlines come into the picture, as they enable sexual harassment victims to seek help and advice in private. 
The #MeToo movement definitely spurred this on, with sexual harassment hotlines receiving significantly more phone calls towards the end of 2017 compared to 2016.
While many women were able to bury their experiences over the years, the #MeToo movement brought this back to light, encouraging them to deal with the traumas that they went through in the past. 
The #UsToo Movement
It was not long after the #MeToo movement began to gain traction that the #UsToo movement was formed. 
What does the #UsToo movement stand for? 
Well, while #MeToo is all about sexual harassment, #UsToo focuses on: 
Racism

 

Racial discrimination in the workplace

 

Stereotyping

 
It takes the #MeToo movement even further, trying to ensure that people from all walks of life can experience equality. 
Male Victims of Sexual Harassment
While women may be the focus of the #MeToo movement, many men also experience sexual harassment and abuse. 
However, due to the traditional concept of masculinity, these men, more often than not, feel that they cannot speak up about their experience, and need to deal with it in private instead. 
Fortunately, the #MeToo movement has started to change this…
In addition to millions of women speaking out about sexual harassment, many men joined in the conversation too. This brought even more awareness to the topic, especially since many people had no idea that so many men also experience sexual abuse.
The Time's Up Movement
The Time's Up movement was launched on the 1st of January 2018, and was a direct response to the #MeToo movement. 
Just like #MeToo, Time's Up focuses on sexual harassment, but differs in a couple of important ways…
While #MeToo was more about encouraging victims to speak up, and bringing awareness to the topic, Time's Up is about bringing about actionable steps so that concrete changes can be carried out. It also places more focus on workplace inequality, concentrating on changing policies and getting new legislations passed. 
Over 300 women in Hollywood, including Reese Witherspoon and Shonda Rimes, helped to start the Time's Up  movement, and it took these women just one month to get everything in place. 
Wondering what actionable changes have been caused by the Time's Up movement? 
Well, to begin with, the Time's Up Legal Defense Fund was created. This was launched through the GoFundMe website, and was the most successful campaign that the website has seen to date. It raised around $21 million in its first two months, with its current figure standing at almost $24 million.
There are more than 800 lawyers volunteering for the Legal Defense Fund, and they work to stand up for lower-income women who are looking for justice when it comes to sexual harassment in the workplace. 
The Time's Up movement has made a few other differences too, such as: 
Trying to push legislation that prevents companies from tolerating sexual harassment

 

Encouraging all of the women at the 75th Golden Globe Awards to wear black and speak out about sexual harassment, which brought even more awareness to the topic. This carried forward to the 2018 BAFTA Film Awards in London, where those attending the event also wore black, along with Time's Up movement pins

 
#MeToo in 2019
The #MeToo movement has been going on for a couple of years now, leaving a few people to wonder whether this movement is still relevant in 2019. 
The answer is…
Most definitely!
While the #MeToo movement has brought about some huge and important changes, there is still so much more that needs to be done. 
Yes, millions of women may have joined in and spoken out about their experiences, but how about the 4.4 billion people who do not have access to the internet? 
While sexual harassment is something that nobody should have to deal with, those that are often hit the hardest are also the ones who are not able to access social media and learn more about their rights. 
#MeToo activists all over the world are quickly learning that social media will only be able to take this movement so far…
When looking at social movements of the past, street-level protests were needed in order for real and political changes to be made. 
More changes in the workplace are needed too…
The One Fair Wage campaign is working on this by trying to eliminate the subminimum wage. Before the campaign, just seven states had replaced their subminimum wage with the normal minimum wage, but the One Fair Wage campaign brought about this change in New York. Now that this major city is making these changes, the measure will likely also be seen in more and more states this year.
Sexual harassment training needs to be stepped up as well…
This doesn't just refer to men being taught how to treat women in the workplace, but also to teaching women what is and is not acceptable when it comes to how they are treated. Many women do not fully understand what sexual harassment actually consists of, and, even if they do, they are not quite sure of the procedures when it comes to reporting this. 
In order for women to take control and fight back against sexual assault in the workplace, more training is needed on these topics. 
Laws are also being passed in regards to the secret settlements that take place behind company walls when it comes to sexual harassment. California has now prohibited this from happening, along with the non-disclosure agreements that women are often made to sign. While the victim can still remain anonymity, the identity of the perpetrator will now need to be fully disclosed. 
How about #MeToo in other parts of the world? 
Well, as you can imagine, it took a while for the #MeToo movement to gain traction in certain countries. This was especially the case in Asia, where the culture makes it much harder for women to speak up about sexual harassment. 
While it may have taken longer for #MeToo to become popular in many Asian countries, once this did happen, it spurred on a number of other movements, such as: 
Japan – the #WithYou movement expresses solidarity with those who have had to deal with sexual harassment in the workplace

 

Philippines – the #BabaeAko, meaning I Am Woman, started up to protest against the sexist comments made by President Rodrigo Duterte. These protests were taken to the streets as well

 

Thailand – sick of being shamed for dressing in certain ways, the women of Thailand started up the #DontTellMeHowToDress movement

 

Pakistan – the #MeToo movement brought about sexual harassment allegations against a local singer and actor, known as Ali Zafar. This led to the birth of the hashtag #BoycottAliZafar
Israel – after the #MeToo movement became popular, the people of Israel created the hashtag #HowWillIChange for men to commit to making changes when it comes to gender equality and sexual harassment
China is also an extremely influential country, but being quite a repressive state, online platforms that are centered around feminism are quickly shut down, while social media posts are strictly censored. This made it quite difficult for women in China to initially be a part of the #MeToo movement. 
However, determined women cannot be stopped, especially when it comes to something as important as this…
The women of China are now making use of encrypted internet connections in order to ensure that their voices are heard too. After a student posted on social media about how her professor sexually harassed her, he was quickly fired. These results convinced other women to come forward, and at least a dozen other university professors had allegations brought up against them. 
As a response to this, China have now announced plans for new legislation that targets sexual harassment in the workplace, and Japan is looking to do the same thing.
Although many women are still facing huge amounts of backlash for coming forward about sexual harassment, the solidarity that women all over the world are showing each other, thanks to the #MeToo movement, gives these women hope and inspiration. 
While the #MeToo movement may have already been around for a few years, the feminism movement has been in play for so much longer than that. Many would say that the #MeToo movement is a modern branch of the feminist movement, and, as it continues to escalate, we will hopefully be seeing more and more equality for women around the world. 
*Featured image credit: © Sundry Photography / Shutterstock.com