While flowers and chocolates or dinner and a movie may be your usual Valentine's Day go-to, how about getting a little creative this year? 
Here are eight ideas to help you to really surprise your significant other this Valentine's Day. 
A Champagne Cruise
For a truly memorable Valentine's celebration, how about a champagne cruise? 
This is something that most people would not be expecting, meaning that it will definitely be a big surprise for that special someone! 
Wondering where champagne cruises take place? 
If you live in a city with a river, lake, or any other type of waterway, then you will likely be able to find a champagne cruise available near you! 
Here are a few locations for 2019: 
San Francisco – glide around the San Francisco Bay with your SO this Valentine's Day, complete with unlimited champagne, roses, hors d'oeuvres and more

 

Newport Beach – there are numerous Valentine's Day cruises held at Marina del Ray, allowing you to pick between a romantic dinner or a champagne brunch

 

Tampa – not only do the Valentine's Day cruises in Tampa feature plenty of champagne, but you and your loved one will also be able to enjoy a three course meal, music and dancing

 

Philadelphia – enjoy complimentary champagne along with a three-course buffet meal and live guitar music

 

New York City – the champagne cruises in NYC offer up a complete champagne tasting experience, with a variety of champagnes from around the world for you and your SO to try. The tasting ends with chocolate covered strawberries as a romantic sweet treat

 
A Night of Stargazing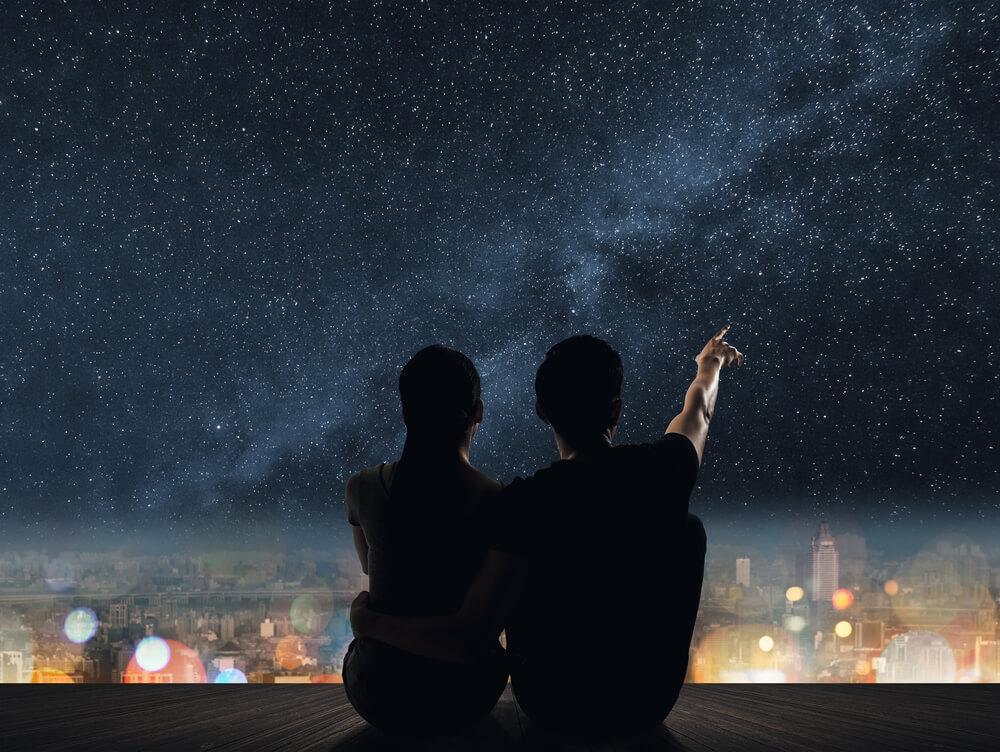 There is nothing quite as romantic as gazing up at the stars with your loved one by your side. 
Think that doesn't sound impressive enough? 
Well, how about if you spend some time learning the names of different stars and constellations? 
Your SO will definitely be impressed at all of this new knowledge, and it will give those stars a whole new meaning as you explain which ones are which. 
Amp up the romance factor with hot chocolate in thermos flasks, or even some mulled wine or a warm cocktail. Warm blankets and sleeping bags are also a must, and you could even light a fire and cook yourselves a flame-grilled dinner under the stars. 
If you and your SO are particularly adventurous…
Turn your stargazing evening into an overnight camping trip. 
A Valentine's Workout
Ok, so this may not seem very romantic at first, but hear it out…
Many couples start the year off pledging to get healthier and lose weight together, but, come February, this can often seem more challenging than ever.
Rather than making this worse with the usual chocolate and candy, how about a special Valentine's workout class instead?
This will really help to re-motivate the both of you when it comes to your fitness goals, and it is a Valentine's Day activity that is definitely far from the norm! 
Didn't know that there was even such a thing as a special Valentine's Day workout class? 
You can actually find these all over the country! 
Here are a few examples for this year: 
Boston – on February 13th, enjoy a cardio dance party called Love Yourself at The Energy Barre
San Diego – Cycology Fitness is hosting a Valentine's Day-themed cycle class on the 14th

 

San Francisco – everyone from Left Coast Power Yoga to The Yoga Company are offering special Valentine's Day yoga sessions, with the former being a partner yoga class

 

New York City – there is plenty to choose from in NYC, such as the Valentine's Day Pilates and Wine at the Return to Life Center, as well as the Valentine's Day Heated Strength held by Momentum Cycling Fitness, both of which are on the 14th itself

 

Los Angeles – Cycleup are offering an evening called Ride & Ripped LOVE Ride, which consists of a cycle session along with a 30 minute full body conditioning

 

Columbus – the Valentine's Day Special fitness class at Shift on the 14th is well worth trying 
Like the idea of a Valentine's Day workout but want something a little more private? 
There is no reason why you can't do a Valentine's Day workout at home. Simply spend a bit of time decorating the area to make it more romantic, and decide in advance the type of workout you want to surprise your partner with. Partner yoga is always a good one to get started with, and has the added bonus of really promoting intimacy! 
An After-Dark Museum Visit
If your special someone loves visiting museums, then a special after-dark museum visit will definitely be appreciated. 
Many museums open their doors at night for special events, and Valentine's Day is one of these…
The Florida Museum of Natural History is hosting an event on the 14th called A Valentine's Night at the Museum, and are offering up plenty of fun, Valentine's Day-themed exhibits to go along with this. 
Not only that, but there will be a trivia tournament held at the start of the evening, along with prizes for the winning team, as well as complimentary beverages and a dessert bar. Alcohol is available too, although this will need to be purchased separately. 
Want something a little more racy? 
Give New York's Museum of Sex a visit. 
They have a few different Valentine's Day packages available. 
What do they include? 
Well, the gold package, which is for two people, includes:
General admission

 

A Jump for Joy session, which is a bouncy castle made of giant breasts

 

A signature cocktail each

 

Credit at the gift store

 
A Cooking Class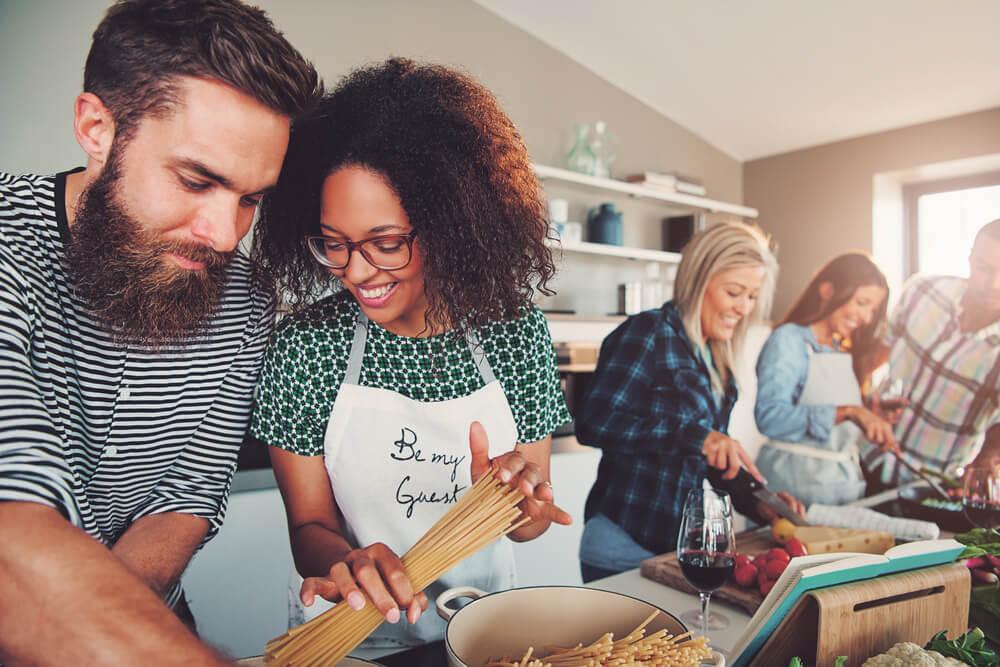 Rather than cooking your SO a meal at home this Valentine's Day, how about a cooking class instead? 
This way, the both of you will not only be able to learn how to make some amazing new dishes, but will also be spending time together while actually cooking them. 
Cooking classes are widely available all over the country, and many establishments are offering special classes for Valentine's Day. 
Here are a few to try: 
Cakebread Cellars Winery, Rutherford, CA – located in beautiful wine country, this class will teach the both of you how to make oysters with a ginger mignonette, tuna tartare, a crusted rack of lamb, and more. You will also be able to enjoy some of the wines from the cellar

 

The Chef Social, Austin, TX – this cooking class involves a light appetizer of devilled eggs, followed by a chicken main and then gluten-free brownies for dessert

 

Tastemakers, Washington, DC – learn how to make steak au poivre along with chocolate soufflés at this couples cooking class, and enjoy a complimentary beer or wine with your meal

 

Chef Walter's Cooking School, Providence, RI – this class features a Mediterranean-inspired menu, complete with a complimentary Prosecco cocktail and a box of chocolates

 

Baltimore Chef Shop, Baltimore, MD – the menu at this class is extremely tempting, with couples learning how to cook dishes including butter poached shrimp, chicken saltimbocca and a chocolate molten cake with an orange whipped cream

 
A Long Weekend Away
A surprise weekend away is always a fantastic idea for Valentine's Day, and there are options to suit just about everyone. 
Has your SO given you any hints as to places he or she wants to visit? 
If so, book the two of you a trip there! You can either plan to head off on Valentine's evening itself, since it falls on a Thursday, or book the trip for some point in the near future. 
Love the idea of a short break but don't know where to go? 
Here are some romantic ideas: 
The Maldives – this is THE spot for honeymoons, simply because it is so exquisitely romantic. With white sand beaches, crystal clear waters and stunning over-water villas, you and your SO will never want to leave

 

Honolulu, Hawaii – ideal for adventurous couples, as there are so many outdoor activities available on this Hawaiian island, as well as plenty of beautiful spots for romancing

 

Napa Valley, California – the scenery here is gorgeous, and the wines are a big added benefit

 

Cayman Islands – for a tropical Valentine's Day, head to the Cayman Islands to enjoy postcard-perfect scenery and some pure indulgence when it comes to the resorts and hotels available

 

New Orleans, Louisiana – New Orleans offers up an iconic city break, with plenty of live music, cocktails, craft beers and boutique hotels

 
A Staycation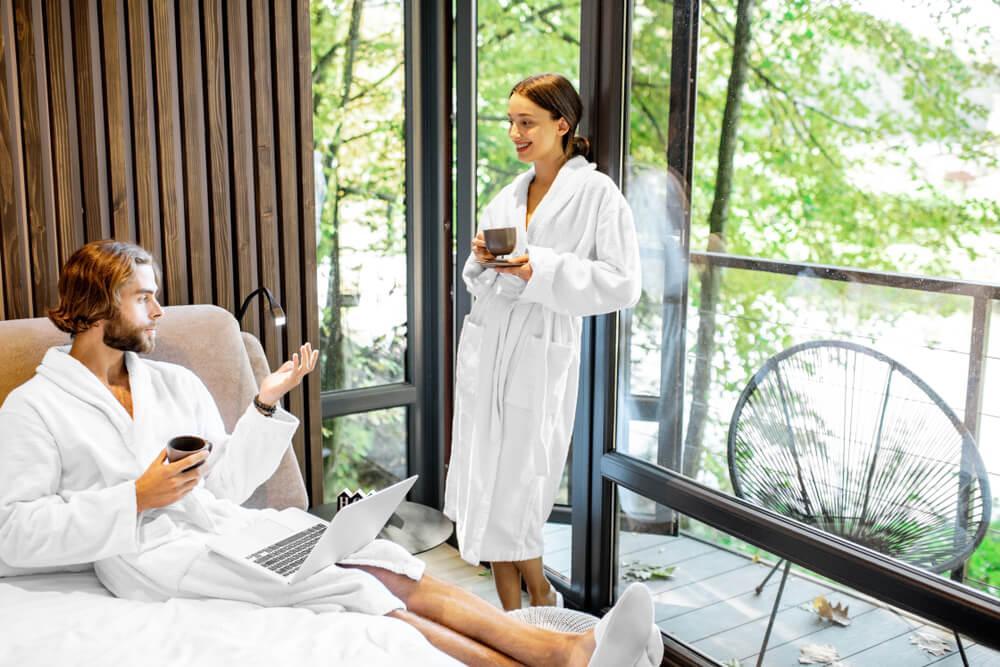 Don't have time for a getaway, but like the idea of the rest and relaxation that comes with one? 
This is why staycations have become so popular, along with the fact that they are low-cost and completely stress-free, since you don't have to deal with the ordeal of travel. 
Even if you can only spare one night, a staycation will still leave you and your SO feeling rested and totally pampered. 
How do you plan a staycation? 
You need to begin by picking a hotel. 
Since this is a Valentine's Day surprise, look for a hotel that offers up activities for couples, whether this may be couples classes, couples sports, or even couples treatments at the spa. 
Yes, a spa is a must when it comes to a luxurious staycation, so make sure that you pick a hotel that has a good one! Not only do you want a spa with unique facilities and treatments, along with pools and tubs, but a spa that boasts gorgeous views too is an added bonus. 
When it comes to choosing a room…
Pick the best room that you can afford. Most hotels will have a choice of different room types to cater to varying budgets. 
Finally, pick a few activities for you and your partner to do on your staycation. 
Start looking within the hotel itself, as many will offer enough amenities to keep the two of you busy for your entire stay. 
If not, take a look at what is available in the nearby area. Even though you may not live very far away, there are likely to be places around that you and your SO have never been to before. 
A Food and Drink Pairing Night
If your SO is a foodie, then your Valentine's Day idea needs to involve good food in some way, making a food and drink pairing night absolutely perfect. 
Many restaurants, bars, breweries, wineries and other venues regularly host these events, and there are so many specials on for Valentine's Day. 
Here are a few ideas: 
Averill House Vineyard, New Hampshire – enjoy five chocolate-themed courses, with each one paired with a delicious wine

 

The Bradley Inn, Maine – this tasting menu features six courses and six wines, along with a glass of the sparkling wine from Cellardoor Winery

 

Cooper's Hawk Winery and Restaurants, Illinois – this winery is serving up a four course dinner, with each course thoughtfully paired with the perfect wine

 

Summerset Winery, Iowa – this pairing features six Summerset wines, alongside nibbles that beautifully match each wine. The food is themed around Valentine's Day, and guests are also able to tour the cellar and take home a Summerset wine glass

 

DV8 Cellars, California – enjoy four DV8 Cellars wines served up with four handmade chocolate truffles

 

Old York Cellars, New Jersey – you and your SO will be able to taste seven wines from Old York Cellars, and these will be paired with a mixture of sweet and savory bites

 
Valentine's Day is the perfect occasion to show that special someone how much you really do care. A surprise treat, whether this may be a long weekend away or a night under the stars, is always so romantic, so take your pick from one of these ideas if you truly want to impress your SO this year.