Tom Hiddleston is by no means new to the acting world but it was when he played Loki in the Movie Thor that really got people to stand up and pay attention. By "people" that means I am included because I have to admit that I am absolutely in love with the enigmatic Mr. Hiddleston. And you can bet I am not the only one because I happen to know at least 10 other close friends who are obsessed with this beautiful man.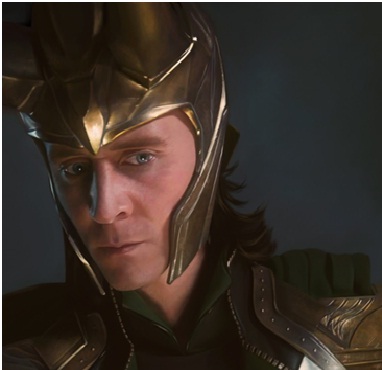 Why, Why, Why?
I have wondered, as so did many of my friends, just what it is about Tom Hiddleston that sends female hearts swooning. Sure, he looks F-I-N-E but so do a lot of other men in Hollywood. He does have a great body but a majority of men in Hollywood have the same physique or better. I thought long and hard about it and I have come up with the following reasons why the world is head over heels with Tom. Check them out below!
He has an awesome smile. When Tom Hiddleston smiles, you feel it all the way from the top of your head to the tips of your toes. There is just something about the sexy creases on the side of his lips and the impish twinkle in his eyes that reduces me to puddle. I Love You, Tom.
He is the perfect package. I know of one other god that Tom can play: Adonis. He is made for the part! All that luscious black hair, blue eyes, deep voice, and 6'2" height just makes him perfect. Perfect as the god of love should be.
He can act. Unlike some other Hollywood actors and actresses that have one look (I'm looking at you, K-Stew), Tom can act and he does it really well. For one, he has starred in numerous Shakespeare plays and is even returning to the stage in West End's Donmar Warehouse.
He is perfect. Tom Hiddleston graduated from Cambridge, plays the bass baritone and trumpet, and he can dance the jive and flamenco among others.
I have come up with more reasons to love Tom Hiddleston but I'm pretty sure you know all of them, too!