Trying to find the perfect look for ourselves is a frustrating endeavor. After all, it seems like it changes every few years. What look good in our 20s changes in our 30 and this goes on and on.
There are a handful of things that most of us can use to find a nice look though. These tend to be a combination of fashion and style that help convey a clear idea rather than an exact look like we're prone to trying to mimic when we're younger.
Gradually moving towards this mix and match approach gives us more freedom over time and a greater appreciation for the various elements of style. That doesn't necessarily make them any easier to come by though.
A good example of this is California's beach style where it can be easy to get clothing of a more relaxed style, but the hair tends to be elusive. Hair in that particular broad style is meant to look touched by the surf and sand.
What does that even mean though?
Exposure to salt air and drying in the sun tends to give hair a wave or curls depending on the type and length of hair. There is also a particular texture to the hair as well. They aren't easy to come by when you lives countless miles inland though.
That's where products like Herstyler's Beach Curler come into play. The idea is to put a look at your fingertips so that you can experiment with it without necessarily needing a beach.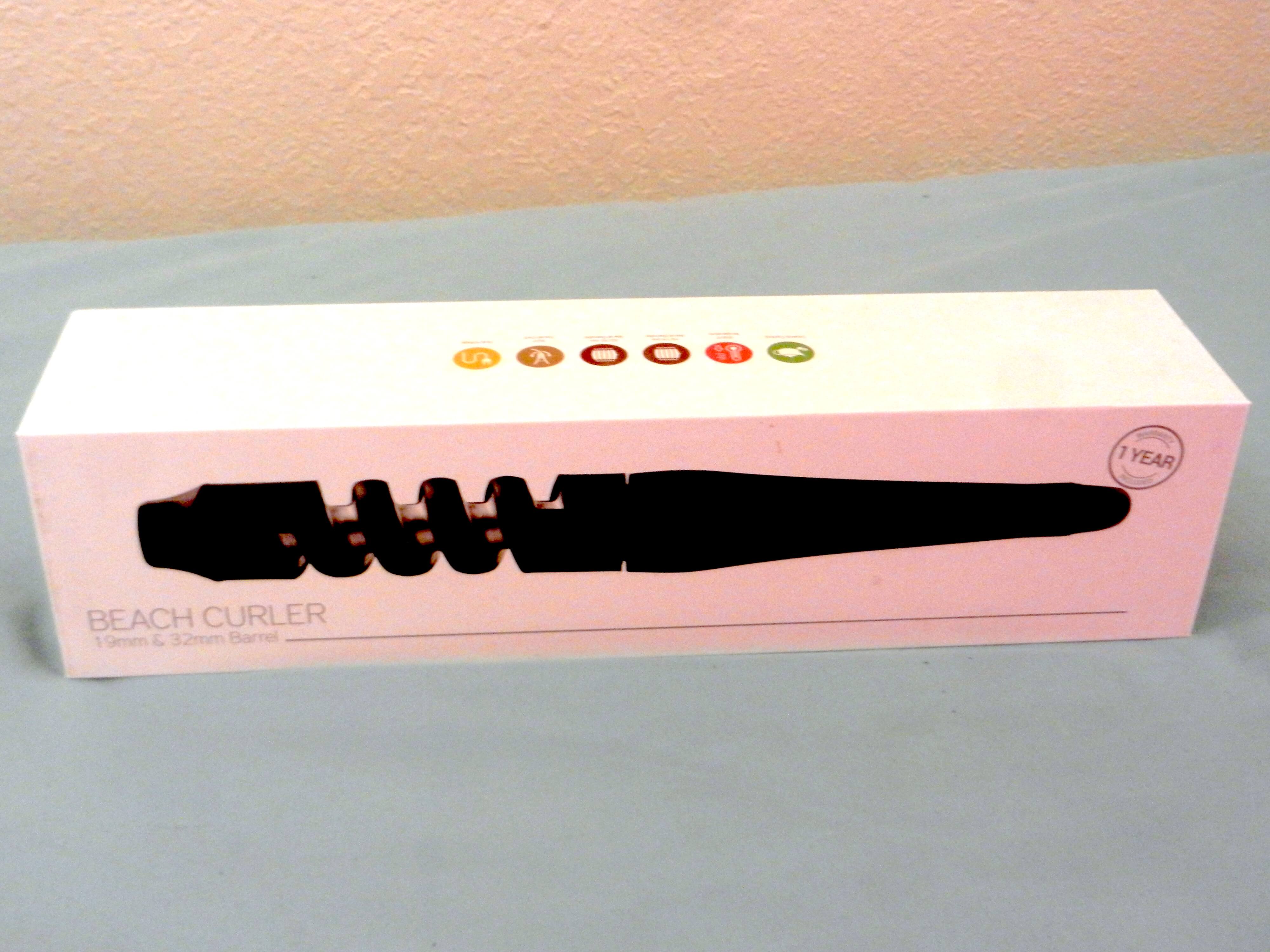 Where the product shines is providing you with a way to get looser, lazier curls that look like they've come from spending time at the beach.
Combining this with a nice texturing spray may be the key to looking like you've come from the beach all year.
Regardless, all of that seems good, but where does the product actually stand? Savvy consumers have clear expectations from their products. I spent a little time with one of these curlers so that I could give you an idea of whether or not it was worthwhile.
The first thing I want to highlight is that this curling iron is accessible to most people as it costs only $50. That not only ensures more people have access to the product, but can make us all feel a little less guilty if we just want to try it out.
That cost doesn't seem to negatively impact the presentation of the product at all. The box is visually appealing and easy to get into with an attached lid you open to see the product presented in front of you in a tasteful way.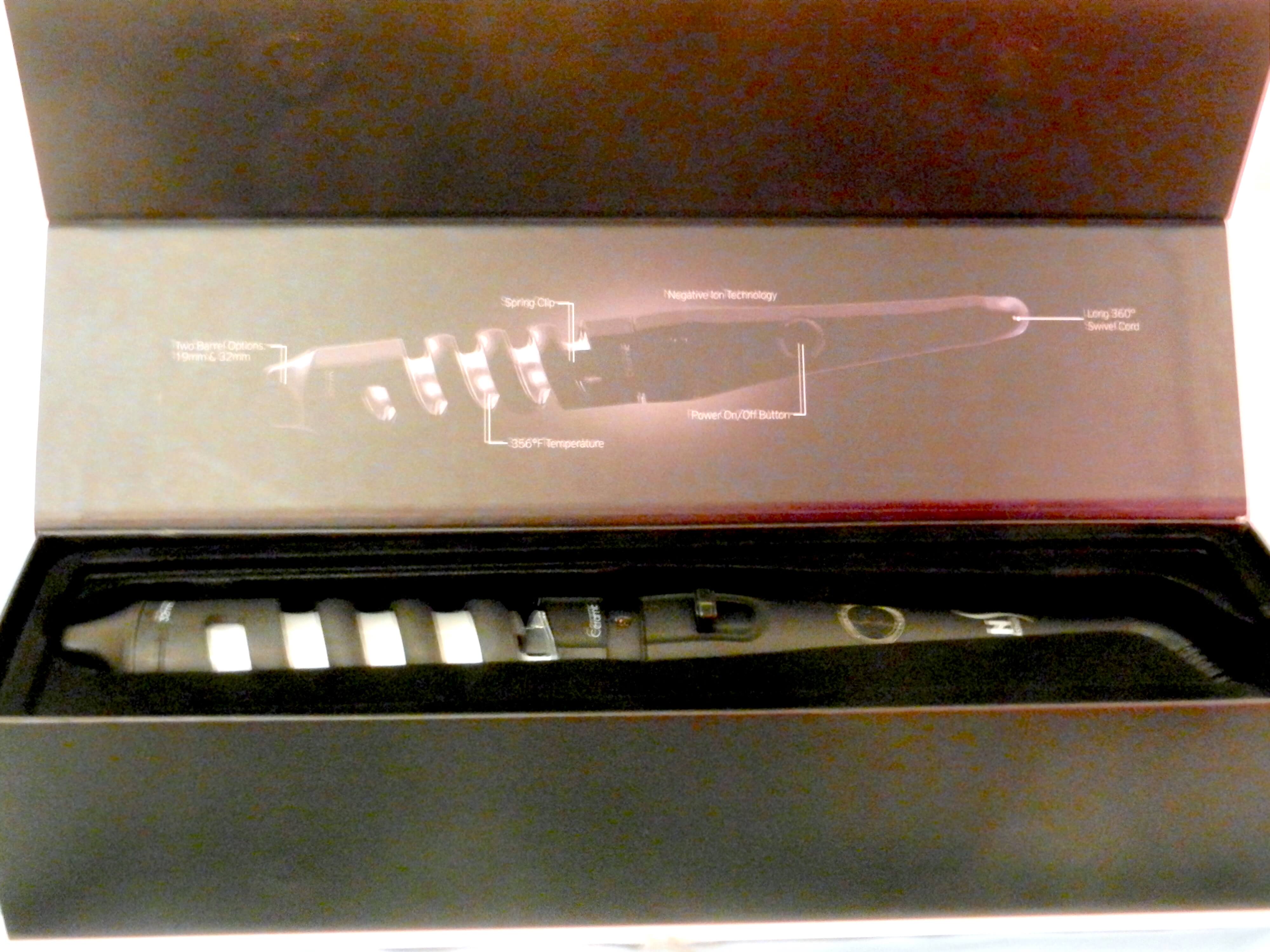 This is more than enough to make it at least look like it is on the same level as some of the more expensive hair care and styling devices I've used in the past. Looks aren't everything though. The real question ends up being how well it works and how it works.
Herstyler's Beach Curler is immediately recognizable thanks to its corkscrew iron. The outside of the iron is shielded by material to make it easier to manipulate while using the iron and to help ensure the desired shape is achieved.
Notably, this design actually allows it to offer two curling sizes in one thanks to a collapsible body. A light push while twisting the size adjustment switch will let you switch between 32mm and 19mm sizes to let you determine how tight of a curl you want.
This feature can be a bit perplexing when you first get it though. Make sure not to try to force the size switch. Just press down on it and you'll see what I'm talking about. This is important to remember as the product doesn't come with directions on how to do this.
Herstyler's product designers likely went on the assumption that it was an intuitive design, but it may lead to confusion among people new to such products. That's my only major quibble with the overall design of the product.
One of my favorite, if basic, features of the iron is the built-in spring clip. It allows you to secure a strand of hair that you intend to curl with minimal effort. Herstyler's instructions suggest roughly one inch of hair and this work beautifully for me.
It actually solves one of my usual gripes when it comes to using any sort of curling iron. Fumbling to keep the strand together while moving a hot object that can burn you in another hand just isn't fun for me.
The curler, unlike some options, is a single temperature device. It is designed to operate at 356 degrees and heats up quickly with the push of a button. The heating process doesn't take long and is even thanks to the ceramic coated barrel.
An added bonus to the overall design of the beach curler is the inclusion of a swivel cord. These are just plain necessary on any styling device these days. Swivel cords allow you to freely move the device around without tangling up the power cord.
You may occasionally brush your arm with the tip of the swivel cord thanks to it jutting out horizontally, but it doesn't impact your ability to use the curler. It may seem like a little thing, but as with the spring clip it helps reduce the little hassles we've all gotten used to from styling devices.
Here's the deal:
All these little elements are what help define the experience of the product. Without care and attention to them, a product can work wonderfully, but we'll favor a lower quality product that is easier to use. That's why we take certain features for granted.
A good example of this is the integrated support on the curler. This allows you to plug it in, turn it on, and walk away while the iron heats without worrying about whether your counter will get burned. You'll find one on the beach curler and just about every iron.
The ubiquity of that design choice doesn't make it any less important. In fact, making sure it is there is vital to ensuring the product isn't frustrating to use.
That brings me to the last thing I want to highlight on the beach curler. It has a simple on switch with an LED surrounding it that offers a clear indication of when it is on. Not every product I've used can say the same.
Some products have difficult to reach controls or choose an odd placement for their warning/indicator light for when they are on. This tends to be a frustrating experience and can be especially so when you end up accidentally burning yourself.
I appreciate the presence and obviousness of the light for that very reason. Admittedly, not everyone will necessarily appreciate it the same way I do. All of these features combined, including the indicator, come together to create a reliable device.
Herstyler's Beach Curler sits at an interesting place in the marketplace. It is more expensive than a basic curler, as you'd expect from a specialized one, but isn't one of the highly expensive ultra luxe products.
The $50 price tag certainly doesn't hurt its quality though. I didn't have any major concerns while using the product and it seems likely it will work for years without issue. The design is highly functional and usable with no glaring issues.
In fact, here's my before and after shot from using the Herstyler Beach Curler: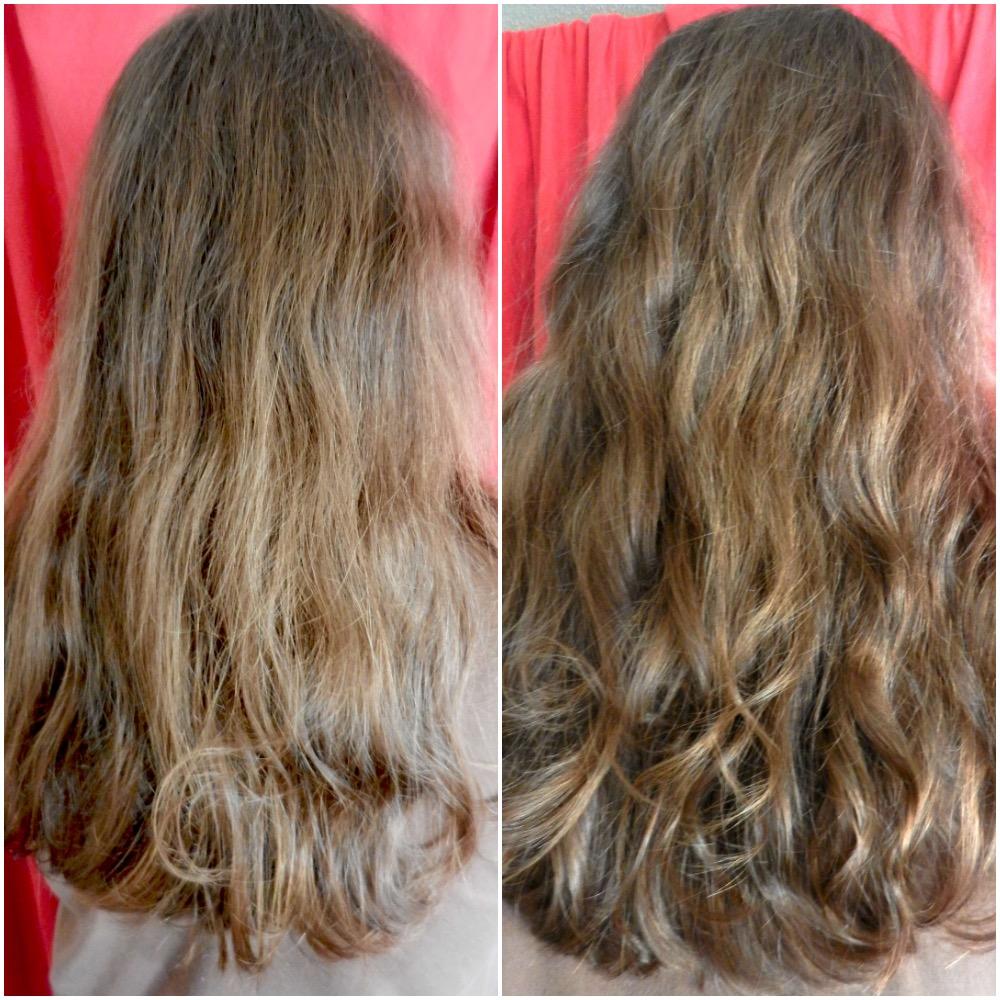 As a relatively accessible styling option, it is good at what it does and didn't harm my hair at all during using. That's important since I have my mother's thin, fine hair. In case you don't know, that kind of hair gets damaged and breaks very easily.
Overall, I can't necessarily say the product is necessarily a professional level product, but it is quite usable for anyone just looking to get those ideal beach curls. Everything I experienced using it left me happy and with no real complaints.
It is worth noting that I don't know how well it will hold up to extensive use, but it is highly likely it will hold up well thanks to an overall quality design. All of this ends up meaning that the curler is likely useful for a wide number of people.
Even if the curler isn't a professional level device, it should still be useful to anyone whose looks are their job. Additionally, it is a perfect option for those of us just looking to have another way to style out hair. The price not being potentially restrictive goes a long way to support this.
The curler is obviously best suited for people with wavy to straight hair overall. People with curly hair could use it, but proper use of this curling iron would require straightening curly hair first and that could mean additional heat damage.
Beyond that, you're going to need to the one to decide if the curler is right for you. Just remember that the curls will be more towards the ends of your hair as the goal is to emulate beach curls as closely as possible. Grab a good texturizing spray and you'll be set all year long.