A dysfunctional family with unhappy children, a woman haunted by her past, a brilliant detective solving the complex mystery behind the almost perfect crime, a couple caught in a whirlwind romance of jealousy and obsession, a man entrapped in a destructive path of his own creation raging beyond his control, a family torn apart by greed and lust for money.
To readers, books are more than pages and covers, they're confidantes, sources of affirmations, revelations, mediations, and inspirations.
These days, the chance to lose yourself in a good book may be an all too rare opportunity, and for many, Facebook is the most compelling, most fascinating read.
However, no matter how progressive society becomes, there are some things that don't need to be fixed. There are still wonderful books getting written and wonderful minds ready to explore them.
Here are 14 of them you may want to immerse yourself in this fall.
Alec Baldwin and Kurt Anderson
For those who watched Alec Baldwin's merciless impersonation of Donald Trump on Saturday Night Live, and the ensuing response from the president and want to see how the full story plays out, this book may be the next chapter.
A cooperative effort between Baldwin and author Kurt Anderson, fully titled, You Can't Spell America Without Me: The Really Tremendous Inside Story of My Fantastic First Year as President Donald J Trump brings Baldwin's Emmy winning impersonation to the written page, in the form of a mockumentary of Trump's first hundred days in office, written in "Trump's" voice.
While it may be receiving thumb's up from critics, and audience appreciation, the chief executive may have a tougher time finding the humor.
Joely Fisher
Ah, the Hollywood expose. How readers love a good scandal! If you pored through the pages of "Hollywood Babylon" with shock and horror, and read "Mommy Dearest" with subversive pleasure, this book should probably go on your list of must-reads.
This memoir by actress, director, and entertainer Joely Fisher comes at the well- timed heels of death of sister Carrie, whom Joely credits for igniting the author within her.
The book chronicles the experience of growing up "Fisher," as the daughter of the famous crooner Eddie Fisher, and 60's "it" girl Connie Stevens, along with all the idiosyncrasies of the lives of Hollywood royalty, as well as Fisher's own experience as the mother of five, struggling to create her own identity against the backdrop of celebrity.
Louise Ehrdich
If you know Louise Ehrdrich as the National Book Award winning author of LaRose and Round House, you're probably already half way to Barnes and Noble to pick up her latest.
In Future Home of the Living God, evolution has turned on its head; the world is running backwards, human kind is regressing. Science watches helplessly as woman after women give birth to babies that appear to be members of a species of primitive humans, and thirty -two -year old Cedar Hawk Songmaker, adopted daughter of liberal parents, is four months into her first pregnancy.
In a whirlwind search for her natural mother, Cedar finds herself searching for her own beginnings in a gradually disintegrating society, while struggling to keep herself and her family safe, in a tale of courage, and a provocative commentary on our times.
Janet Evanovich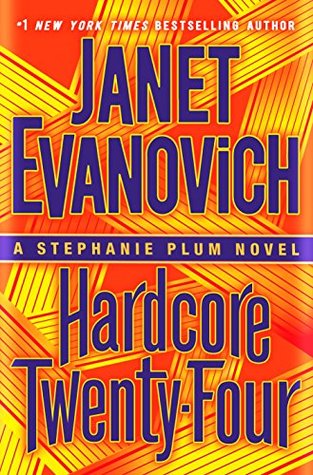 What happens to little girls who read Nancy Drew novels? They grow up and read Janet Evanovich novels. If you loved the tales of the girl detective, chances are your going to have an equal appreciation for Stephanie Plum.
This is Evanovich's 24th novel in the Stephanie Plum series, and in this installment, Stephanie finds herself in New Jersey among a landscape of mutilated corpses, tasked with the undesirable chore of babysitting for a boa constrictor named Ethyl.
Glimmers of romance begin when Diesel, the 6- foot, blonde-haired hunk joins the shenanigans, and hot cop Joe Morelli joins the fray to complicate matters further.
Will Stephanie find the killer? Will Diesel go in for the kill? Read Hardcore 24 and find out!
Andy Weir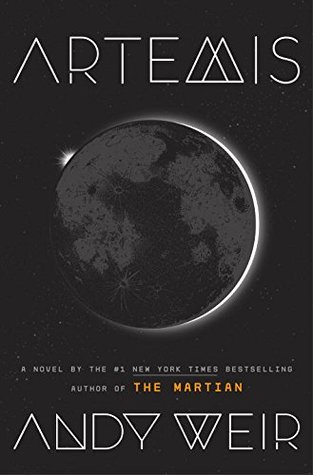 Ya gotta give Andy Weir props for casting Jazzy Bahara as the bad girl protagonist in this one.
The best-selling author returns with Artemis, the tale of a down-on-her-luck criminal living in a broom closet sized apartment in the city of Artemis, the first and only city the moon.
When the occasional smuggle proves to be barely enough to cover Jazzy's rent, she endeavors to commit the perfect crime, only to learn she's gotten in a bit over her head when she steps into a conspiracy for control of the city of Artemis itself.
Hilarity ensues as the space heroine attempts to go undercover in an all too conspicuous spacesuit, and space geekdom rides high.
Jenna Bush Hager and Barbara Pierce Bush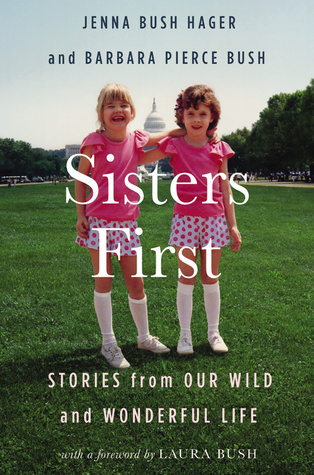 Somewhere between the Kennedies and the Kardashians came the "Bush Twins," the wild and crazy fraternal twin daughters of George W. Bush who brought scandal to the White House and provided tabloid fodder for the nation during their father's presidential term.
Now the two get candid about their time in the White House, revealing the trials and tribulations of coming of age under the watchful eyes of the secret service and the judgmental eyes of the public, and how their sisterly bond helped them achieve the glorious results of misguided youths.
Jerry Oppenheimer
So, you may have thought you've seen all there is to see about the Kardashians, apparently you haven't even skimmed the surface.
What does this little gem have that all the other examples of what we've seen from the First Family of Reality television doesn't? Perhaps Kris Jenner's stamp of approval.
If you want to read something about the Kardashians that doesn't come from a primary source, this may be it.
In The Kardashians: An American Drama, Jerry Oppenheimer gives readers a peek into things even the hardest of hardcore Kardashian followers may not know – from the scandalous meatpacking business of Robert Kardashian to Kris Jenner's plans for the future, and the real reality of this Hollywood clan.
Tina Brown
Move over, Anna Winteur!
From the hand of the former Vanity Fair president comes this no-holds-barred recollection of a glossier time in an "I'm With the Band" meets "Devil Wears Prada" style memoir told with the candor of a woman who knows her worth.
From the introductory chapter, Brown makes it absolutely clear to her reader that she brought game, from her fresh from the university 1977 affair with New Statesman Harold Evans, to her romantic college fling with "literary lothario" Martin Amis, who Brown describes as "small and Jaggeresque."
Brown delves into her past revealing both the harsh reality of a female determined to succeed in a predominantly male industry, and the glamour and gossip of a bygone era with the Reagans and Kissingers cast in the lead roles with picture perfect detail and accuracy in this tale of power plays and scandal, with lots of juicy photographic proof.
Ivana Trump
Whether it's because you want to contribute to Ivana Trump's ever expanding clothing collection, or simply a have a passionate desire to know what it's like mothering the heirs to the Trump throne, this book will not disappoint.
Read with jaw dropping fascination as Ivanka Trump waxes poetic on her custody battles, ("After the divorce Donald Sr. called Ivanka and said, 'I'm keeping Don [Jr: the couple's oldest child]. You're not getting him back.' 'Ok, keep him,' I said, ' I have two other kids to raise.' Ten minutes later the bodyguard brought Don back.") choice of interior decoration, ( I have a leopard room with spotted wallpaper and upholstery, and feline-themed art…) " and breastfeeding ( For me, it just wasn't possible), plus see candid pictures of the Trump kids before they knew what reality television was.
A well-timed romp for those who want to know what life's on the golder side of the fence.
Matthew Weiner
If the name sounds familiar, Matthew Weiner, the creative genius behind the hit show Madmen is making his latest premiere, this time into the world of novels.
This psychological thriller tells the tale of Heather, the product of the union of Mark and Karen Breakstone's mid- life romance and beneficiary of the couple's upwardly mobile Manhattan lifestyle.
To Mark and Karen, Heather is the culmination of their success as a couple; beautiful, smart, and charismatic, and the center of their lives, until she becomes the target of an obsession for a dangerous stranger.
The reader watches Heather grow into a teenager, as the life of a working class criminal becomes intertwined with the privileged world of the Breakstones in this psychological thriller that will have you turning pages in suspense.
Chiara Barzini
The name dropping alone in this book may be worth the read. After 15-year-old Eugenia's family gets cast as the face of Italian Spam, her father decides to call on his one and only Hollywood connection (and consequent writer of Phil Collins' "Run to Pardise") in a move that ends up transplanting the family to the San Fernando Valley, just weeks after the 1992 riots.
The reader watches Eugenia struggling to find her identity as a woman, while her parents struggle to find their identities as part of the Hollywood in-crowd in a backdrop complete with Crips, Bloods, gang members, all night raves, and even a cameo by Johnny Depp, in a novel that takes us from the alternate universe of Topanga Canyon to the 1994 earthquake that threatens the foundations of both Eugenia's new home, and her imagined future.
Salman Rushdie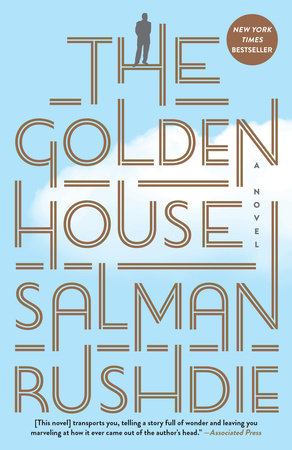 If nothing else, the election of Donald Trump has provided us with inspiration for some of the most provocative, controversial, and sensational creative contributions of our times.
Salman Rushdie's The Golden House, is the story of eccentric millionaire Nero Golden, whose arrival in New York on the day of Barack Obama's inauguration stirs up the curiosity of the neighbors in a cloistered Greenwich Village community.
He, and his wife and three sons, each with their own distinct idiosyncrasiea, ignite the fascination of their neighbor Rene, who casts them as the subject of his mockumentary, and finds himself the unwitting accomplice to their less than above- board lifestyle.
Meanwhile, a comic villain like character who calls himself "the Joker" embarks on a crass presidential campaign that turns New York on its head. Sound familiar to anyone?
Catherine Lacey
"Does a person ever wish for instructions on how to best love the other people sleeping in their homes?"
This is the question explored in the novel the answers, a rollicking ride into the investigation of whether love is quantifiable.
When The Answers begins, we find twenty something protagonist Mary Parsons in New York City, where she works a dead end job, has no romantic attachment, and an undiagnosable disease which leaves her feeling like, "the use of my body, the only thing I really owned, had been somehow repossessed."
To pay for her medical treatment, she applies for a job, which turns out to be the Girlfriend Experiment, a pseudo scientific research project funded by world famous actor Kurt Sky, designed to analyze the act of falling in love.
Mary finds herself cast as "The Emotional Girlfriend" in exchange for $1,450 per week, filling the strict guidelines Kurt has dictated to fill his emotional needs, with no reciprocity, in a numbing experience that leaves her with more questions than answers.
Tom Perotta
"UR my MILF." This is the text that rocks Eve Fletcher's world in the book from the best selling author of Little Children and The Leftovers.
Eve is a 46-year-old divorcee struggling to fill the empty nest left by her son Brendan with community college courses and a bland job at the senior center, when she receives this text from an anonymous source which triggers her immersion into a porn web site exploiting the erotic adventures of middle aged women, such as herself.
Meanwhile, her frat boy son is beginning his own adventures in state college only to discover that the hard partying lifestyle is not as fun as he had expected it to be.
When the two family members find themselves in over their heads, they come to together only to realize there's a lot more tying them to one another than blood.