Review by Radojka Jevtic
Brands that truly care about skin are a dime a dozen, many would say.
But, if you're like me and have tried (and tried, and tried) just about anything to help you with your skin, you know those are mere platitudes.
Many brands try to simply sell their product left and right.
But then, there are those brands that care.
Throughout the years, I have had problems with my skin (here's looking at you, puberty, and then onwards), and have yet to find a brand with such comprehensive care for skin as Lavelier.
As I've come to realize, their products are looking to help people who really want to take care of their skin.
Finally, a brand that cares.
Finding the Right Brand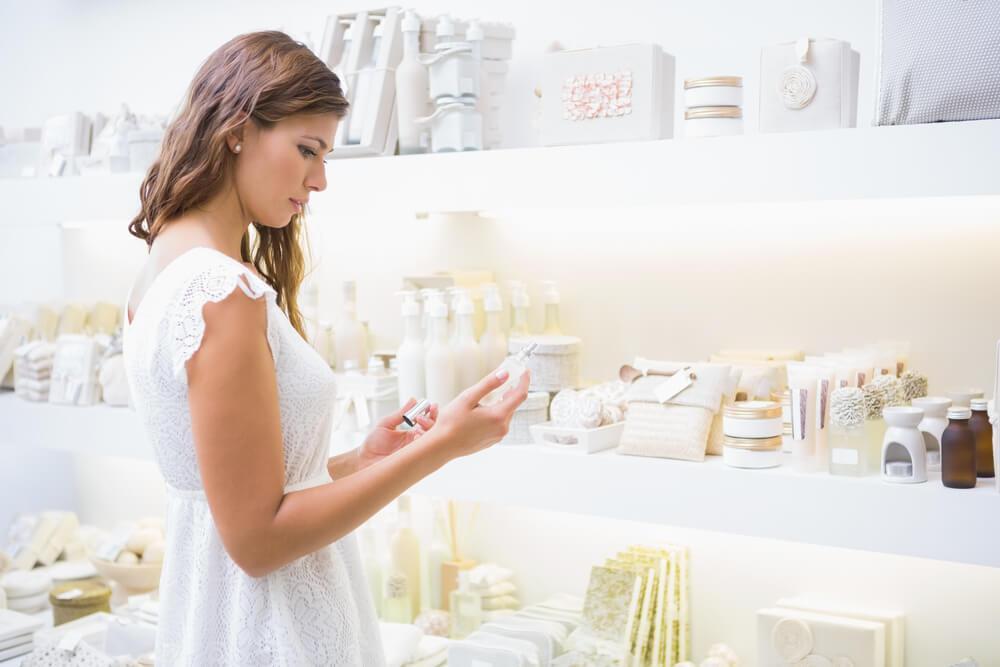 I think that we, as Millennials, are in quite the pickle.
There are sooo many products left and right, and sometimes it can be a bit daunting to see all the choices.
And you know our moms and grandmas always had that one special brand that they used for everything. Hair care – this brand! Skincare – the same brand!
But, it feels now that, with all the choices everywhere, we are unsure where our loyalties should lie.
Having so many options is great, but not every option suits us.
And we come to the second part of my mini-rant – doing the same as our foremothers did. When we find the brand that suits us – we stick to it.
That is how I have, frankly, felt, ever since I found Lavelier. I finally found the brand that suits me completely.
It has become my go-to brand for skincare. And I haven't looked back since.
What is Lavelier Based On?
https://www.instagram.com/p/B5ax9ZknNPH/?utm_source=ig_web_copy_link
Well, basically, the entire brand dove deep into the ocean to get the best for the skin.
And there, they found the red coral seaweed.
Yes, I know – seaweed does not really sound appealing in the context of skincare.
But have you heard of the little old saying of not judging a book by its cover?
The same goes for seaweed and… well, its own cover.
Yes, it does not look like particularly much. But it is simply exceptional when it comes to skincare.
And if you've ever thought that the use of seaweed for beauty is new, you have another thing coming! People have been using it for skincare for centuries! And, might we add, with raging success.
There are basically tens of thousands of varieties of seaweed in the world, and plenty of them are used in skincare. In fact, seaweed might be the most used ocean ingredient in skincare in general.
Now, if you're concerned about the environmental impact of the seaweed extraction (and if you're like me, you most definitely are), you should know that the company pays much attention to environmentally-friendly extraction of the seaweed. The US also has great laws concerning seaweed extraction precisely because these plants are heavily involved in the ocean's food chain and are nesting grounds for some types of fish.
Also, what I found particularly appealing is that their products are cruelty free! While I understand the necessity of some type of testing being done on animals (although I do not condone it or, quite frankly, like it at all), skincare products certainly should not fall under this category.
It's time for responsibility – in 2020, we're looking at environmentally-conscious and cruelty free brands, my fellow skincare aficionados!
What is Red Coral Seaweed?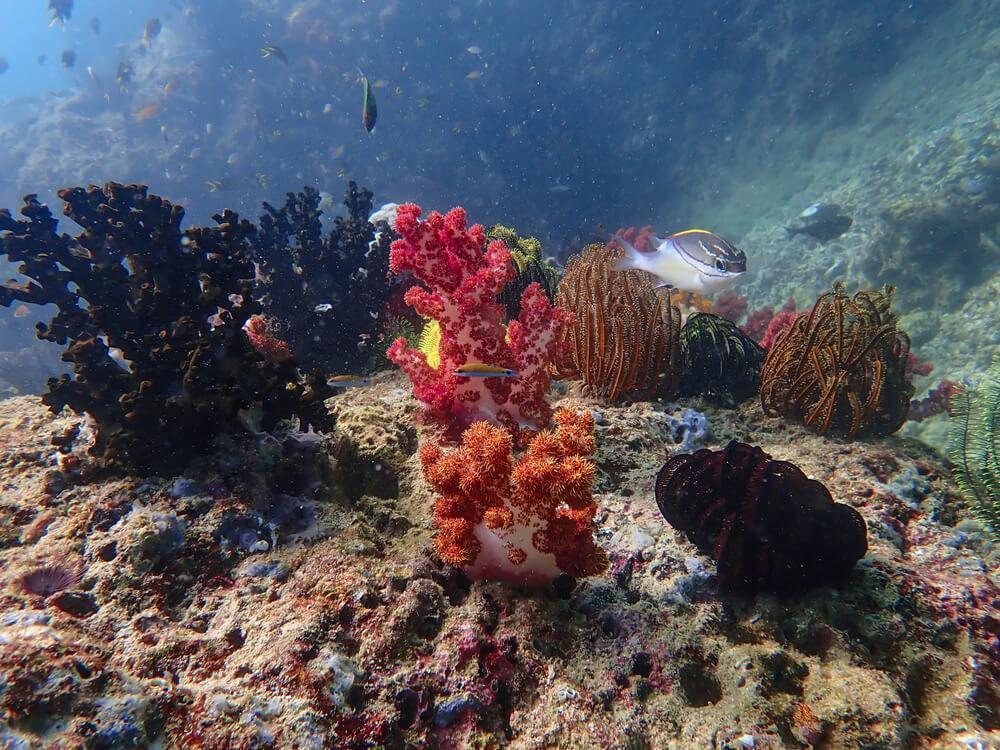 Its official name is Corallina Officinalis. (I'm sorry for the bad pun, but I simply couldn't help it!)
Ever since discovering the benefits of red seaweed, Lavelier has been using it as one-of-a-kind source for beautiful and supple skin.
Now, I like knowing what goes into my products, so I did a little digging on my own. Let's face it, we believe a lot of things that are poured down our throats every day.
Hey, I'm not judging, that's how marketing works.
But I don't like believing everything at first glance. Especially with major advantages of this day and age, you can learn a lot about the things that interest you.
Yeah, maybe our moms and grandmothers did not have much choice and couldn't go gallivanting through the internet to learn why exactly those creams and lotions were good for them (but hey, at least they had the trial and error method). But we, ladies, we can do so much more and learn so much more.
That's why, before I even started using Lavelier, I went to learn a bit about the red coral seaweed.
And everything I found was, honestly, remarkable.
Because red coral seaweed is quite rigid, it can easily be ground into a fine powder to be later incorporated into skincare products.
There are various benefits to red coral seaweed:
It exfoliates

. Now, out with the old, in with the new, I say. As your skin constantly works on replenishing itself, you might want to help it out by safely removing any dead and loose cells. As I always say when I use a skincare product even when I'm particularly lazy – you're doing it for the good of your buddy, your pal, your companion through it all – your skin. So, help your buddy out to replenish itself.

It regulates cell growth.

Now that you've helped your skin get rid of its unnecessary cells, they need a boost. This comes in the form of the high concentration of calcium found in the red coral seaweed. It helps your skin look healthier and slows down signs of premature aging. And that is what I really go for in all this skincare I devotedly use – I really want my skin to look healthy. There is simply nothing better than healthy skin.

It protects your skin from environmental damage.

This is also pivotal. When I look at a brand, everything sounds nice and dandy, but when it comes to protecting your skin from environmental damage, they fall short. In this day and age, when we are exposed to unprecedented amounts of pollution, this is something I really take into account. I don't particularly know how everything I'm exposed to will affect my skin. That is why I need something to help me battle these truly harsh times for our skin.

The calcium in red coral seaweed does just that – it maintains the skin's natural protective barrier

.

It maintains your skin's moisture.

This is particularly important in the winter months, when you lose more moisture through evaporation and you're not getting the required quantity of water. In the summer, at least you know you're thirsty, so you drink a lot of water, but not so much in the winter. I know that, as soon as winter comes around (hell, even a bit colder fall), my skin dries up exceptionally fast. But with Lavelier, I found that year-round protection is a sure thing. My skin's smooth and moisturized, even during those cold windy days (you know what days I'm talking about).
Red coral seaweed also has iron, zinc and magnesium, which all serve different purposes for your skin. While iron boosts healthy blood circulation to your skin, ensuring its glow, zinc improves your skin's inflammatory response. That means that zinc actively reduces skin conditions such as acne. Magnesium, in turn, lowers cortisol levels, helping with acne and dryness, and stabilizes hormonal fluctuations.
It also has specific amino acids that protect your skin from harmful UV rays. I know that many people don't think this is a big problem in the winter, but that could not be further from the truth. I would like to have known that before an unfortunate ski trip without any sunscreen. Well, bygones and all that.
Those amino acids also have quite strong antioxidant properties. And you simply can't go wrong with antioxidants.
Once I gathered all my details, I was really surprised with the overall benefits of Lavelier's basis. And then it was simply down to choosing the best option out of those they had for me.
Lavelier's Collections
https://www.instagram.com/p/B48GB5kpxNW/?utm_source=ig_web_copy_link
Now, when I came across Lavelier, I wanted to try it all, but there simply was not enough days in a month and months in a year.
And, of course, there is such a thing as too much self-care.
So, I've tested a few to see which one suits me best, as you can never be too cautious with skin.
My main problem when I started on this quest was the fact that, due to my exposure to the sun rays (hey, I'm outdoorsy, sue me), I had quite a few dark blemishes on my face. That all changed when I started using the Skin Clair Repair every night and the Coral Luminous Masque once a month. Truly groundbreaking. Within just a few weeks, the blemishes faded significantly, only to disappear completely within a few months!
But then I did not stop there. I now regularly use the Divine Day Defense with the SPF 30, and mostly the Marine Collection for everyday care.
Some might say that's too much, but the way my skin simply glows begs to differ!
Now, there are a few collections by Lavelier, depending on your needs:
Coralline Collection. Usually meant to boost natural production of collagen and elastin. It leaves you with firmer and smoother skin.
Coral Luminous Collection. The Holy Grail for discoloration and pigmentation. It evens out your skin tone quite efficiently.
HydroTherm Collection. This collection is meant to reduce large pores and the appearance of wrinkles. It also brightens the skin.
Marine Collection. The sole purpose of this collection is to get you hooked on its glorious feel. This is magnificent and it is meant to be used daily, to provide your skin with the best nourishment it can.
Mineral Allure Collection. This one boosts circulation to your skin and brightens it. As a result, your skin will show off its natural (but often, due to different reasons, muted) glow.
Seagrass Collection. The collection boosts collagen production in general and serves to moisturize your skin, making it smoother and softer.
Seascape Collection. This collection is meant to pamper your body and promote rejuvenation of the skin.
Whichever collection suits your needs, I heartily recommend it all. This is now my brand for life.  
Availability/Stores
In my love-love relationship with Lavelier, I once came upon a snag, which was entirely my fault. Namely, I completely forgot my skincare necessities when I went on vacation.
I went to Florida for two weeks, and I was certain that I'd packed everything essential for the trip.
But no. Of course not.
(And then I have the nerve to claim I'm not forgetful!)
But with all the sun and the salty water I was about to encounter, I really felt that I needed to continue with my skincare routine.
And it wasn't until the first night, when I wanted to go through my routine that I realized I had forgotten my life source. I, of course, being quite melodramatic and obsessive when it comes to my routine, went online to see if there were any salvation to my predicament, only to find that their store was not even half an hour away from where I was vacationing!
In general, I've come to realize, their network of stores is quite widespread in the US, and there are even a few international stores. That does come in handy when you're out of luck (or you're simply forgetful, like me) and find yourself without your go-to skincare products.
They have stores in Florida (thank God, really), California, Nevada (for all you vacationing folks), North Carolina, South Carolina, and many more locations in the US. When it comes to foreign stores, you can find some in Canada, Mexico, Taiwan and Uruguay.
Last, But Not Least – the Appearance
I know many of us say we don't care about the appearance of the packaging when we choose.
Yeah, we say that.
But don't you just love it when the awesome product and the awesome packaging coincide?
One of the best things I've noticed about Lavelier is that they pay attention to the appearance of their products, as well.
From the sleek black packaging in the Coralline collection, to the black-white modern packaging of the Coral Luminous collection, it is evident that Lavelier has paid plenty of attention to the outward design. You can choose the grey and the gold, as well as various shades of blue.
The Coralline collection, the HydroTherm collection, the Mineral Allure and the Seagrass collection all have a mini suitcase, so you can match your choice with your accessories. Frankly, I would have bought one even if I did not use their products.
But that's just how I roll.