There's only so much we can do at home. Between preparing dishes, household chores, work, and school, we still get our shoulders knotted as stress sinks in. Sure, streaming movies are fun, but there are more activities to help us destress. And let's face it, our usual entertainment choices are getting stale. While we're stuck at home burning through our watchlists or running out of hobbies to try, we look back on what made our childhood exciting—playing stress relief games!
There's just something about board games, card games, or even online games that relieve our stress. But today, we're not limiting ourselves to digital games—we're here to give you lists of good old fashioned family games to brain-teasing charades. Scroll on down to learn how to revive the fun game nights you had as a child. Not only do you get to play stress relief games, but you also bring the family or the gang together for hours at home!
Aren't Games for Kids?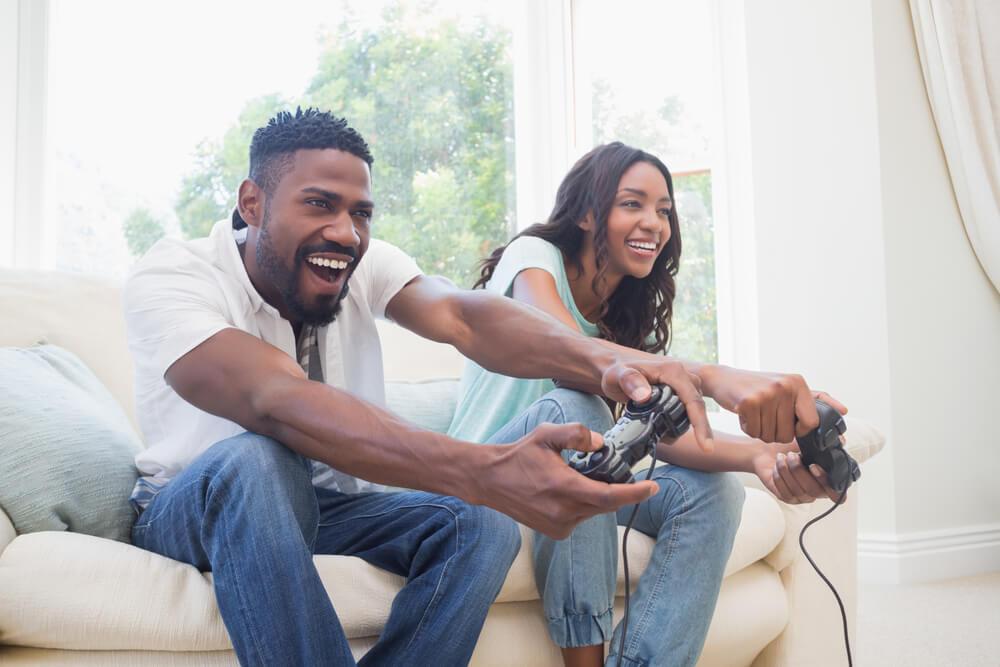 Before you argue that games are juvenile, hear us out. Have you ever heard of the real-life inspired movie, Tag?
It's a story of a group of best friends who have been playing cross-country tag for several years. While some friendships fade, a collective game can bring us closer, no matter how far apart we are from each other. 
Given the extraordinary times we have been dealt with, it might be a while until we can hold a big game night. Right now, a lot of our sources of entertainment are on social media like Instagram. Much like our old freedom walls at school, card games and chess games have migrated to the virtual world. Internet gaming has been booming for a while, and they've been received by parents differently. However, we should know that video games aren't all bad. Their accessibility online actually bolsters their capability to create a community despite the distance. Interestingly, a study even cited that video games played cooperatively resulted in lower stress levels compared to being played competitively.
Amazing how the internet can bring us this close, right?
Benefits of Stress Relief Games
For the Family

According to a study, families co-playing games, even video games, rendered high salience in family closeness. Meanwhile, if you think your kid is gaming online too much, a round of board games with the family can shed minutes off their screen time. Playing board games also exposes children to the essential behaviors they will need in the future.
Firstly, children who play board games with their family are exposed to different responses in victories or losses. Depending on the disposition of the parents, children will learn how to accept defeat and victory graciously. In this sense, they learn about sportsmanship firsthand.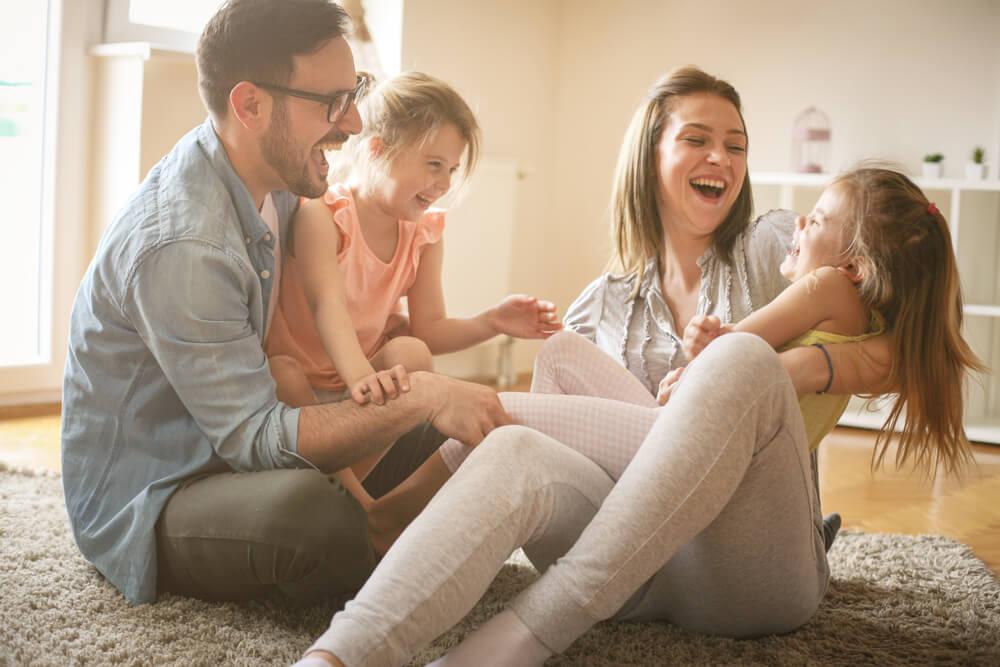 For the Child

Another lesson they gradually pick up is dealing with failure. Playing amongst family members, for now, means low stakes. Kids exposed to losses will learn how to deal with their emotions and pick up strategies for winning. This repetitive learning experience will help them in the future when the moment counts.
Emotional quotient or EQ is a different kind of intelligence indicating a person's control over their feelings. Parents have to find ways to improve a child's EQ and not focus on textbook knowledge so much. Experts also observe that games improve brain activity. Each game has its own set of rules and requires different strategies to win. A creative way to hit two birds with one stone in developing a child's creativity and critical thinking is through playing games.
The benefits don't stop there!
Interestingly, board games also boost a child's sense of autonomy. Being young, children don't have much say in their parent-dominated household. But put them on the opposite side of a Monopoly or chessboard, and they'll feel liberated. They can make their own calls and decisions based on their liking. As children pick up as they go, a game is an excellent place to learn how to make decisions and their consequences. Of course, parental guidance is always welcome. It won't be a fruitful learning experience without a lesson. 
Playing games with children also enables them to create their own goals. In playing spirit, they might keep to themselves to beat their older siblings or dominate the game entirely. In this light, co-playing with your child helps them to exercise patience as well. Waiting for the perfect timing or hand may just be that step toward victory every player craves. Playing games allows patience, sportsmanship, and strategic thinking to develop in the young minds of our little players sooner than we think.
Now, isn't that fantastic?
Lastly, good old games have been proven by experts to lower stress levels. Games give us a quick break from our high-strung lives. From the hours of bonding and playing, competitively or not, you're sure to hear laughter ringing out. Happy players release endorphins while playing, and therefore, soothe away stress and worries. Stress relief games are best-played with good company, so find people you enjoy hanging out with, virtually or not.
Stress Relief Games for Game Night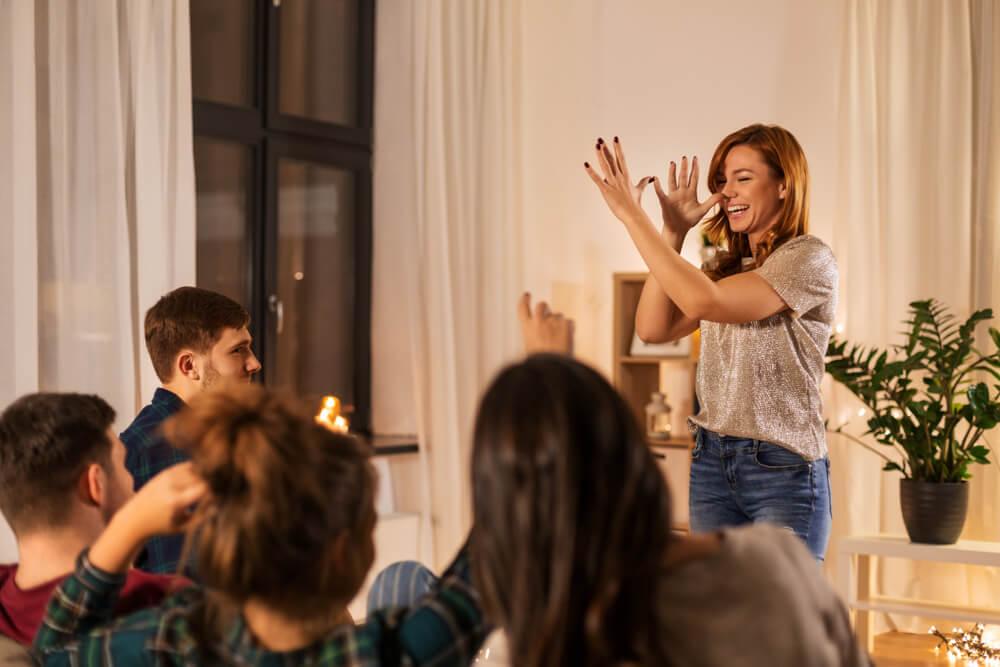 Take your pick from an array of group games, family-friendly games, brain-teasing alternatives, and games you can play with a soulful group. 
Good Old Classics

First up, share some of the most entertaining moments with your loved ones with a blast from some classics. They're called classics for a good reason. These games are perfect for playing across different generations.
Charades

Everybody is familiar with this timeless game. A game open for people of all ages, charades is a straightforward guessing game. It cultivates creativity in translating words into silent actions. It can be a great warm-up game for people who don't want jabber just yet. 
Monopoly

Another unfailing go-to game is Monopoly, bringing rounds of calculated thinking and luck to the table. Gaming companies have developed several themes for this lasting game. In the end, Monopoly's round-a-bout of buying and selling properties can develop the inner businessperson in you or your kids.
Scrabble
Shake those letters and crack open the dictionary for a good game of Scrabble! Parents would be surprised how creative children can get with their words; regardless, this game can dramatically develop their vocabulary. 
The Generals

The Generals is so much more than just hiding a flag. It's one way to take it, but it's also a game of strategy between two players. Players navigate their 21-piece army to protect their home flag while infiltrating the other party's line of defense. This game is definitely for you if your household is a major fan of army tactics, war plans, and flags.
Laidback Stress Relief Games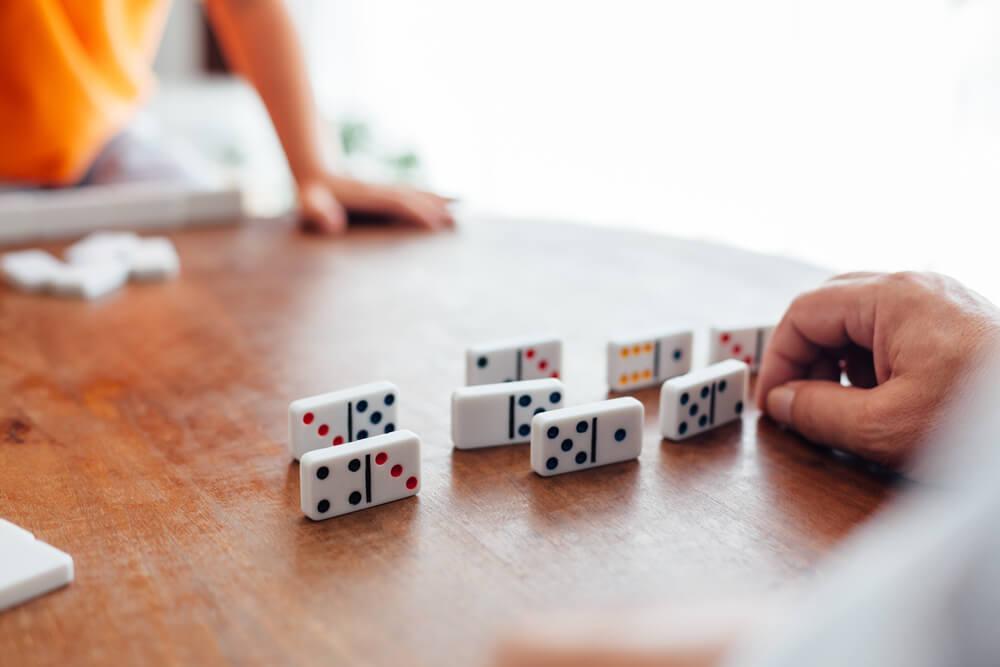 Now, if you are seeking a more peaceful night, here are a few of our favorite games to play for chilling in the living room. While some people like to go out on beach picnics to relax, quiet recreation can also take place at the comfort of your home.
Dominoes

Dominoes is a famous pub game in England, and from there, multiple versions of the game have developed. The most basic rule of dominoes is to reach 150 points, (yes, for those of you who don't know, it has a scoring streak!). Two to four people can play the game.
If the rules get too jumbled up, you could always line them up in a pattern and knock them down!
Loaded Questions

Perfect for a relaxing night of pleasantries and laughter, Loaded Questions is a board game and guessing game of who said what.
How's it played, you ask?
Four to six players will set up their pieces. Rolling the dice, the first player moves their article to a square on the board, indicating a category. They pick a card from that category and read the question aloud. Meanwhile, the other players write their answers down on a sheet, and somebody other than the first player reads their answers aloud. The roller of the dice tries to guess who answered what. Loaded Questions is an excellent getting to know game, and it's a great conversation starter for the gang's game night.
Cards Against Humanity

One of the more pop-culture card games is Cards Against Humanity. It's a battle between the wittiest and most creative brains in your group of four or more. The rules are very straightforward, pick a black card, and fill in the blanks with your funniest answer from the set of your white cards—the most comic wins. Despite what the box says, this card game is entertaining also for non-horrible people.
Getting More Physical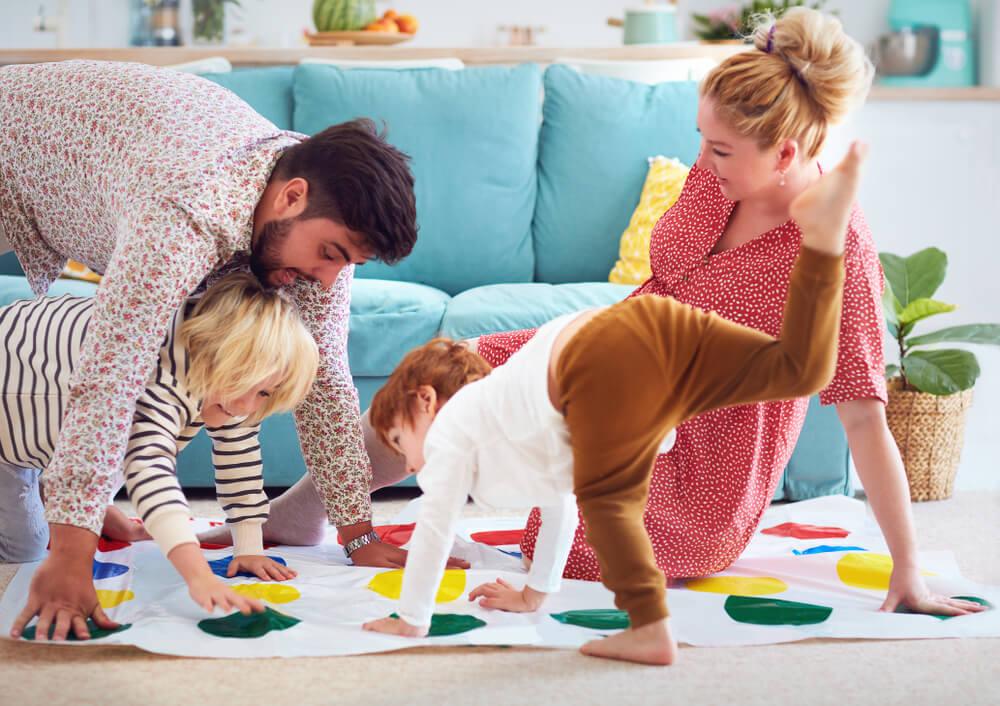 According to the Anxiety and Depression Association of America (ADAA), physical activity helps manage stress. People squeeze in a 20-minute workout in their day when they feel stressed. Stress management, through physical activity, introduces endorphins or happy hormones to your body. Here are more stress relief games you can play to let out some steam!
Twister

For the flexible and not-so-flexible, Twister is a challenging and exciting game that will help you break a sweat. Twister is a family-friendly game, so kids are sure to enjoy the colorful mat and the weird poses they'll be doing. This game is suitable for two to four players with a referee's presence to spin the wheel.
Each player goes about using their limbs to occupy each colored square the referee dictates. They are challenged not to let any other body part touch the floor, and the last pretzel sort-of-standing wins!
Band Hero

Meanwhile, if your household or gang is more musically-inclined, you can gather them for a game of Band Hero. As a spin-off for Guitar Hero, the whole family can join in on one rocking night as they choose their character from the following choices:
Drummer

Singer

Guitarist

Bassist
The best part about Band Hero is that each player's difficulty levels may differ from each other if appropriately set. So, novice players can jam with dad, the expert lead guitarist.
Scavenger Hunt

You can also enjoy a classic game of scavenger hunt at home. This family activity will keep the kids preoccupied. A list of tasks or chores to do masked as a game always gets children's devoted attention. As the adventure ensues, be careful not to break anything in the house!
Leveled Up for the Competitive
Oh, you think we're done listing games you can play? Not yet!
This section is for gamers who take game night seriously. Ultra competitive players will always find a reason to dominate a game. Here's a list of activities that's right up their alley.
Uno

That one Uno card has the power to break friendships, and that is why Uno belongs under this category. It's the card game you can play within small or big groups, but don't let any game get in the way of your friendship. Before you throw down that black card, ask yourself, "Is it worth it?"
Cranium

Claiming to be the "whole-brain" game to activate all areas of your brain, Cranium combines all your favorite games. Pictionary, trivia, word puzzles, and charades can be played all in one round.
Pretty exciting, huh?
Monikers

Monikers is a cool guessing game based on the public domain game, Celebrities. Best played with groupies of spirited players, each round of Monikers gets more complicated. For instance, the first round, clue givers can say any identifiers they want. In the following round, they can only say a word. In the last round, they have to use gestures only.
Play Games over a Video Call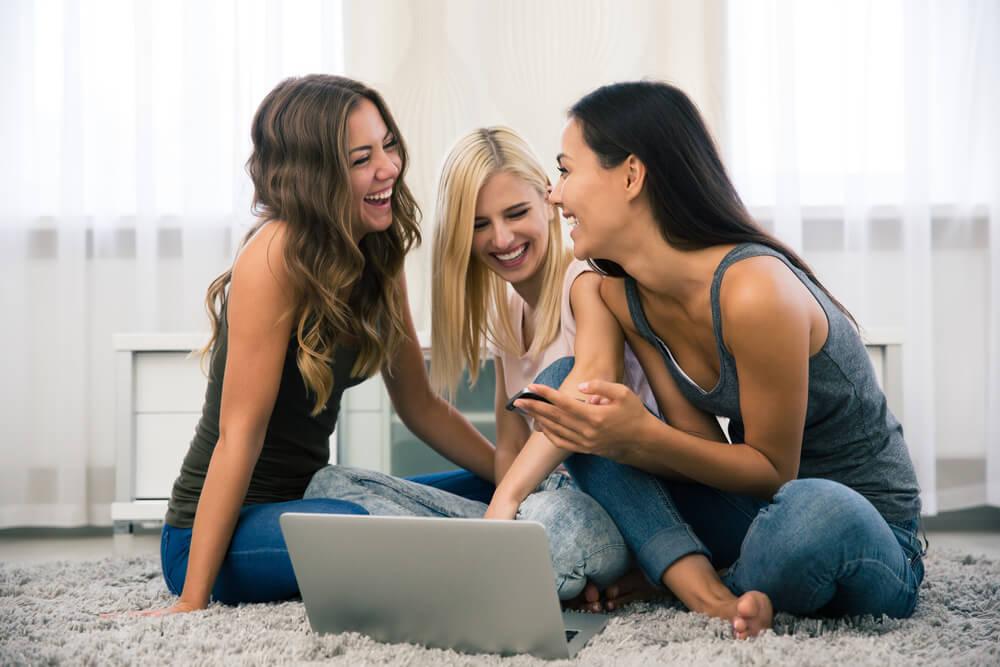 If you're alone at home but craving some connection, it's easy to reach out and have fun with these hassle-free online games.
Codenames

Patterned from the famous board game, Codenames is a tactical game that requires groups to work cooperatively. An operative gives their team clues to guess all the words under their team color to beat the other team. While trying to guess the words, they should also avoid guessing the other team's words. Pretty tricky, right?
Pictionary

An all-time favorite game goes online! With so many platforms making this activity available, families and children of all ages will enjoy bonding over rounds of Pictionary.
Spyfall

A version of Guess the Spy, Spyfall is a game for the intuitive and the cunning. Groups of three or more people gather to receive a role and special missions to do. The objective of the right side is to guess the identity of the spy. This game of deduction is a sure way to bring out laughs, pointing fingers, and hiding our personal agendas. When playing Spyfall, the more, the merrier!
What Stress Relief Game Would You Like to Try?
People navigate through stress using different coping mechanisms. After a full day, we might want to choose whether to spend it with other people or alone with our thoughts. One thing's for sure, though, if you're going to make it a legendary night with friends or family, there are several stress relief games to come through for you!