Mother's Day in New York. What better person to show Mom around the Big Apple than the Apple of her Eye? You! But how do show your mom around the city that never sleeps? You can't exactly take her on a pub crawl or a visit to the meatpacking district. This is your Mom here. You can't let her think her child grew up uncultured.
No, when it comes to Moms, you need to think a little classy, but that's not to say you can't have fun with her. After all, she raised you, didn't she? She should be ok going a little off the beaten path. Here are some of our suggestions for showing Mom that M is for the million things there are to do on Mother's Day in NYC.
The Best Places for Mother's Day Brunch
You know what they say – the key to a mom's heart is through the stomach. You can't do a day in New York without stopping for a respite. Plus, when Mom shares snaps of some of these brunch dishes,  she'll be the envy of all her Instagram friends. So, what's it gonna be? Frozen hot chocolate uptown at Serendipity's or pastrami sandwiches downtown at Katz's Deli? Here are some brunch options to impress the woman who cooked for you all your life.
You know you can't do New York without sampling the pizza – especially if the pizza is egg-topped fontina spring onion. In addition to some gourmet pies (yes please), the Mother's Day menu at L'Amico includes lobster eggs benedict with ramps hollandaise and asparagus arugula salad. Not only will Mom dig the food, but she'll also dig the atmosphere. L' Amico is the Italian lobby restaurant in the Eventi hotel and jazz bands play there every day from 11 to 3:30.
Talk about the Mediterranean diet. With the prixe fixe at Claudette, the Mediterranean comes today, but the diet starts tomorrow. The Mother's Day two-course brunch offers a choice: hors d'oevres and an entrée, or an entrée and dessert. Read as: Would you rather chicken liver mousse and creamy burrata (hors d'oevres) or flourless chocolate cake and brown butter madeleines (dessert) to accompany your French toast/ lamb burger/ shakshouka entree?  Sounds like a tough choice to make, but we're going with the flourless chocolate cake as the odds-on favorite.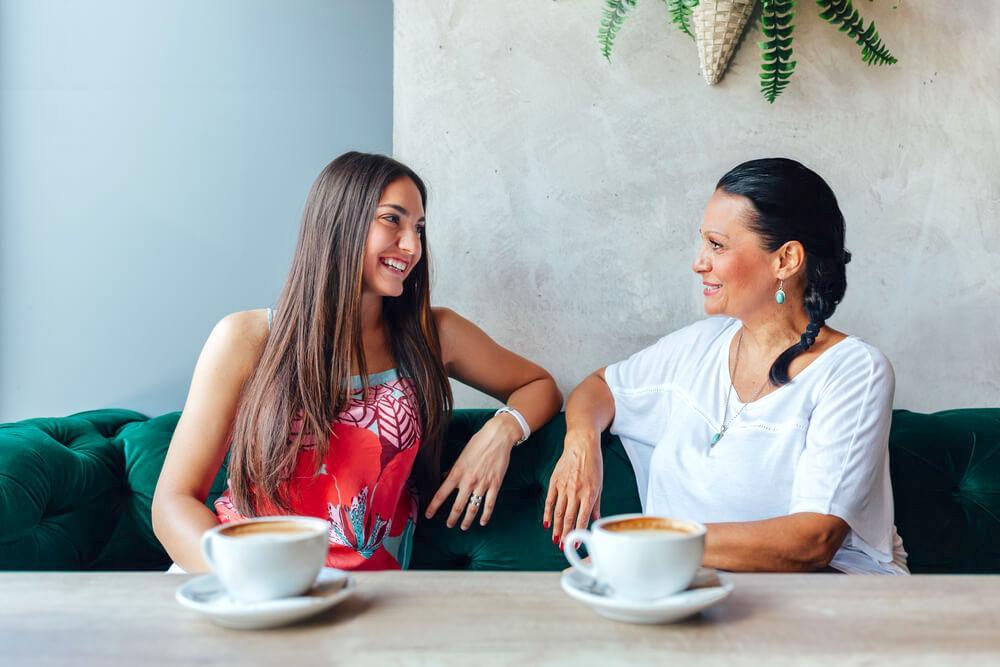 Your mom always warned you about spoiling your appetite. Now you can help her spoil hers at Nobu. If your mom dreams in endless sashimi, Nobu is her dream come true.  Sixty-five dollars will give Mom an all-access pass to the brunch bar, where she can treat herself to an expansive selection of sashimi (salmon yuku miso and fluke tiradito), signature Nobu salads, cold-pressed juices, and gelato sundaes. If Mom hasn't spoiled her appetite yet, there is an additionally featured brunch dish that will. Choose from Japanese inspired dishes like kikuna soba risotto, salmon scrambled egg donburi and chicken karaage waffles.
Mother's Day Brunch Cruise
If you always wanted to buy Mom a yacht when you were growing up, this may be as close as you'll come. New York has its share of funky brunch spots, but no spot is quite as funky as a glassed-in observatory on a 1920's style yacht. Mom will take in breathtaking views while choosing from an array of pastries and frittatas, complimentary mimosa, champagne or Bloody Mary in hand. Daisy Buchanan would turn green with envy.
The Best Things To Do on Mother's Day
After you bond over brunch, you're probably going to bond over the fact that your waistbands are feeling a bit tighter than they were a few hours ago. You're also bound to agree that it might be a good idea to try and burn off some of those calories. Luckily, you're in the heart of Manhattan, and there is no shortage of things to do and ways to expend energy. Here are just a few choices that are certain to impress Mom more than a box of chocolates.
Talk about scaling tall buildings in a single bound! You can find yourself on the rooftop of Yotel on Mother's Day eating grub and downing cocktails while enjoying the movie screening of the first season of Wonder Woman. And why take mom out of the kitchen when she can have a great time in one? Hosted by the appropriately named, Anti-Social Club, this screening is Mother's Day, Hell's Kitchen style.
Your mom was always great at finding things in your bedroom, especially things you didn't want her to find. She'd probably do great on a scavenger hunt.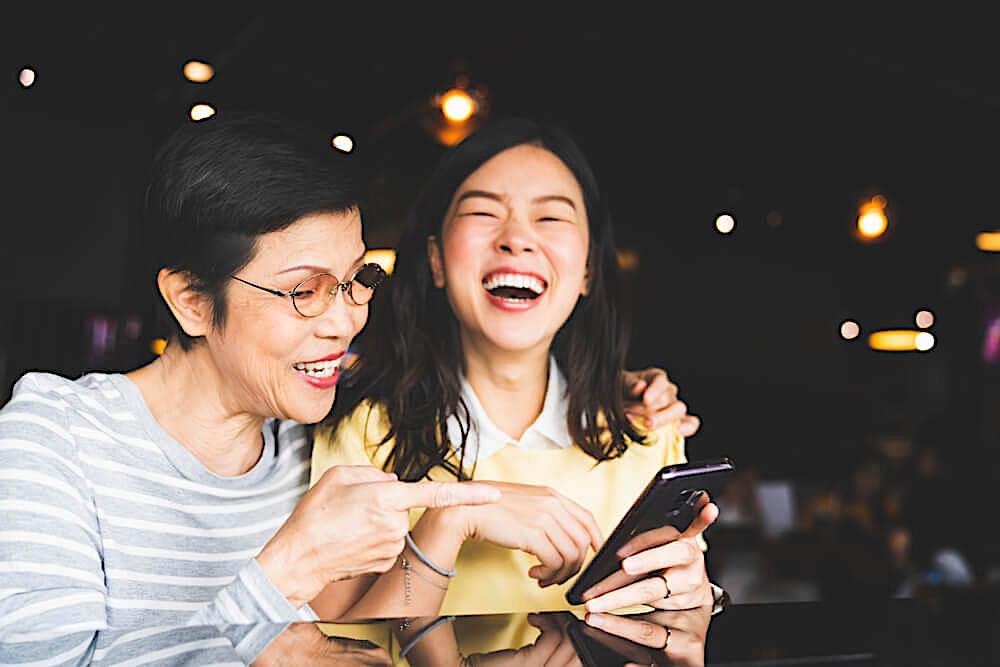 All you need is your smartphone and Metro card to follow the clues in this mad Manhattan maze. Meet at Slattery's bar for the inside scoop.

3) Wolf and Badger/ The Confetti Project/ Sallie Joy Pop-Up
What do you think of when your searching for a Mothers' Day gift? Some hip clothes? A bouquet of flowers? Maybe a party in her honor?  At this two day pop up, you can give her all three. Start out by shopping the wares of indie purveyors Wolf and Badger.  Once you've gotten mom decked out in high style, take her over to browse the floral arrangements of Sallie Joy. Finish up with a burst of confetti from the Jelena Alekshich Confetti Project for one mother of a celebration.
4) Broadway Shows
Imagine the bragging rights your mother is going to get after her daughter takes her to a real-life Broadway show in Manhattan!  She'll soon be wearing gloves and using a set of hand-held binoculars to watch Netflix. When Mom comes to New York, a ticket to a Broadway show is the key to her heart. Here are some of the ones Mom needs to see on Mother's Day:
It's a safe bet that the original Alexander Hamilton had virtually no sense of rhythm whatsoever. He certainly didn't rap the Bill of Rights, nor did he bust out moves at the Constitutional Convention. When composer/lyricist and star of the show Lin Manuel Miranda portrays him in Hamilton, it may be fair to say he brings down the (White) house. Take mom to see it. She'll love every not so patriotic minute.
Hopefully, this is the closest you'll ever get to attending a rock concert with your mom. Just don't get too embarrassed when she starts belting out "You Make Me Feel Like A Natural Woman" during the intermission. Let her have this one, after all, it is her day. Chances are, once you get to the intermission, you'll be belting them out right along with her.
Hell hath no fury quite like a mean girl in high school. No generation is exempt from the mean girl, not yours and definitely not your mothers. If your mom's ever seen "30 Rock," she's probably already on Team Tina Fey Can Do No Wrong." This Broadway show is Fey's musical adaptation of her own cult classic movie of the same name. Shout outs to newcomer Taylor Louderman for portraying the queen of the mean to a T.
5) The Spa for Ma
New York is 24/7, there's Broadway, lights, action, fusion restaurants, dirty water hot dog stands, and people jaywalking as if they are a law unto themselves. Why would you spend a day in New York at a spa?
For that reason precisely. A city with such little sanity should know a thing or two about preserving what's left of it, and with a touch of the signature New York outrageousness, you can be sure the spas are going to be just as charming as any of the other entertainment options.
The Sojo spa club is not a skyscraper, but it may be the closest a spa comes to it.  With eight floors worth of decadent spa space, the Sojo is the largest Korean spa in the country, and the most accommodating. After your mom gets a taste of the treatments on offer, nine pools, seven sauna rooms, and adjoining restaurant, she'll probably forget that she's in New Jersey (Yes, the Sojo is not technically in New York, but it's worth the trip). Highlights include a rooftop infinity pool complete with a breathtaking view of the New York skyline, a volcanic sand treatment, using lava imported directly from Japan, and a charcoal sauna, if mom can stand the heat. BTW: the sauna baths definitely beat the humidity baths of the New York streets in the summer. Take mom there on Mother's Day, she'll be glowing with appreciation.
Wait until mom tells her Facebook friends that she went to Mad Ave for a spa treatment! This is not just your regular spa, the is Vinotherapie, with an accent mark over the e, so you know its French. What is vinotherapie? Vinotherapie uses the antioxidant powers of grapes and vine leaves, and where there are grapes and vine leaves, wine is usually not far behind. Treatments include the Winemakers Massage and the Crushed Cabernet Scrub.
Where in New York can you find complimentary champagne, flower-lined walls, and 6,500 feet of pure unadulterated silence? Certainly not in the average New York apartment. Luckily, there's nothing average about the Guerlain Spa at the Plaza Hotel. Take Mom there for the ultimate in pampering. The treatments are more luxurious than ever. What about an hour Black Orchid Facial which helps the skin repair its own wrinkles? Sign Mom up now. You may want to sign yourself up for the two-hour body lift massage in the essential oil of your choice while you're at it – face mask included.
The Best Florists for Mom's Bouquet
Today, flowers are to Mother's Day what socks are to Christmas. Boring, a bit cliché, and likely to start looking a bit shabby within days. Yet, for the last minute gifters, an online flower shop can be spell salvation.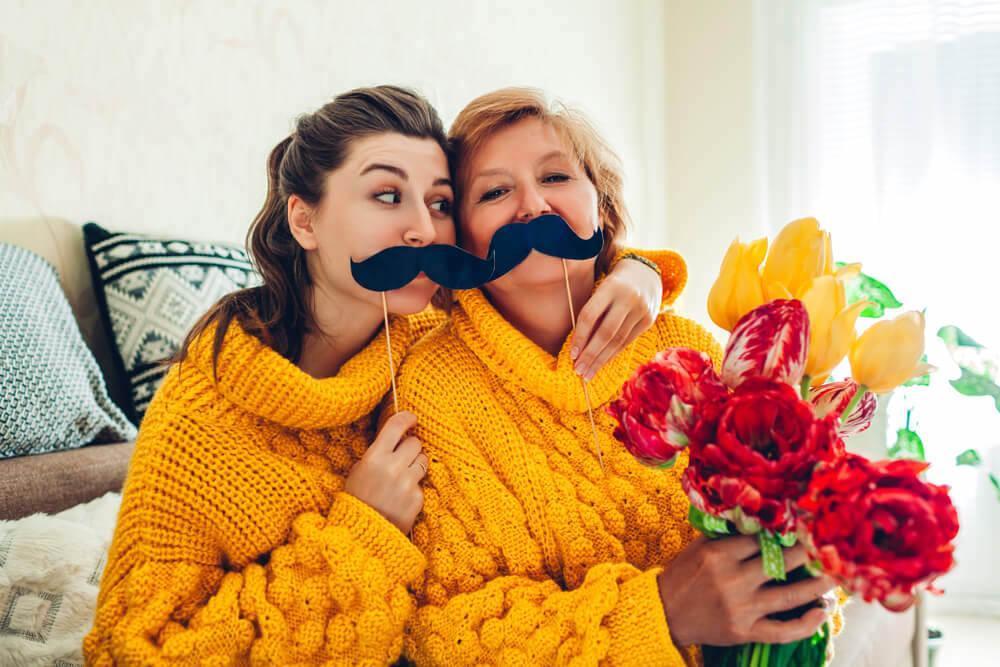 How do you give Mom flowers that won't disappoint? Flower shops in NYC these days are just as innovative as their online same day delivery and they have spectacular floral arrangements that don't take that much arrangement.  Here are some of the best:
These guys are so minimalist that they left out the vowel in their name. Operating on the belief that flowers should be experienced in their purest form: Naked and unarranged, these bouquets don't much enhancement. With names like Orange or Dusty Pink Ranunculus, Salmon or Deep Red Anthuriums and Sweet Pea and Monstera Leaves, it's easy to see why. However, as naked as the flowers are, they still have enough decency to come with a small white vase. Deliveries go out every Friday, so be sure to put a Blossr's delivery on your calendar.
No baby's breath or wilting carnations here, at Floom you can kiss the generic filler flowers good-bye. Because the flower choices vary from day to day and from zip code to zip code, you never know what you'll get from Floom, but you can be sure it's top quality. Floom sources floral arrangements from only the highest of high-end local New York florists, so orange calla lilies in a glass bowl are the usual at Floom. Plus, the handwritten card that come with every order provides a nice touch, even if you didn't write it. Same day delivery? No sweat? As long as you order by 1 pm, mom will get her buds by 5.
The French have done it again. Ode de la Rose Founders Olivier Plusquellec and Louis Brunet have managed to use their French sensibilities to create tres chic floral arrangements that Mom will love. Each bouquet comes lovingly hand-tied from their Chelsea studios to you, in a stylish purple rose topped box (same day delivery in Brooklyn and Manhattan, next day in the northeast). You'll also get a picture of the blooms predelivery, so you can be sure they arrive just as fresh and lovely as the day they were hand cut.