Truffoire. That's the brand I am going to review today. Been thinking for a while about how to start this review, but words simply seem to escape me. No, it's not that I have nothing to say, it's just that there is so much to talk about, I don't know where to start. Well, let's just start at the very beginning shall we.
I came across Truffoire a month ago, and as you've probably guessed, I am completely bowled over by this skin care brand. What really stood out for me was the use of truffles – yeah, those super pricey, extra special ingredients that you long to see in a party – in each and every product that the brand offers. Now, I don't know if they're as special for your skin as for your taste buds, but research indicates that they do have anti-aging wonders to offer.
I was offered a demonstration of the White Truffle Facial Peeling and that's where my love affair with Truffoire began. If you have ever used a deep peel on your face, you'd be all too aware of the kind of risks they pose. Apart from the occasional drying, these deep peels can also lead to serious allergies or skin problems in some cases. However, the facial peel that Truffoire offers seems to be from another planet. It is as effective as any deep peel that you come across, but it is very gentle on your face. During the demonstration, I saw a lot of dead skin being exfoliated, enough to fill up an entire swimming pool. Well, not so much, but still A LOT. I was worried about the kind of damage such exfoliation would cause to my face, but when I looked into the mirror, I literally shrieked with delight. If anything, my face actually looked more hydrated and flawless! Seems like it somehow managed to imbibe the delicate nature of its daddy ingredient!!!!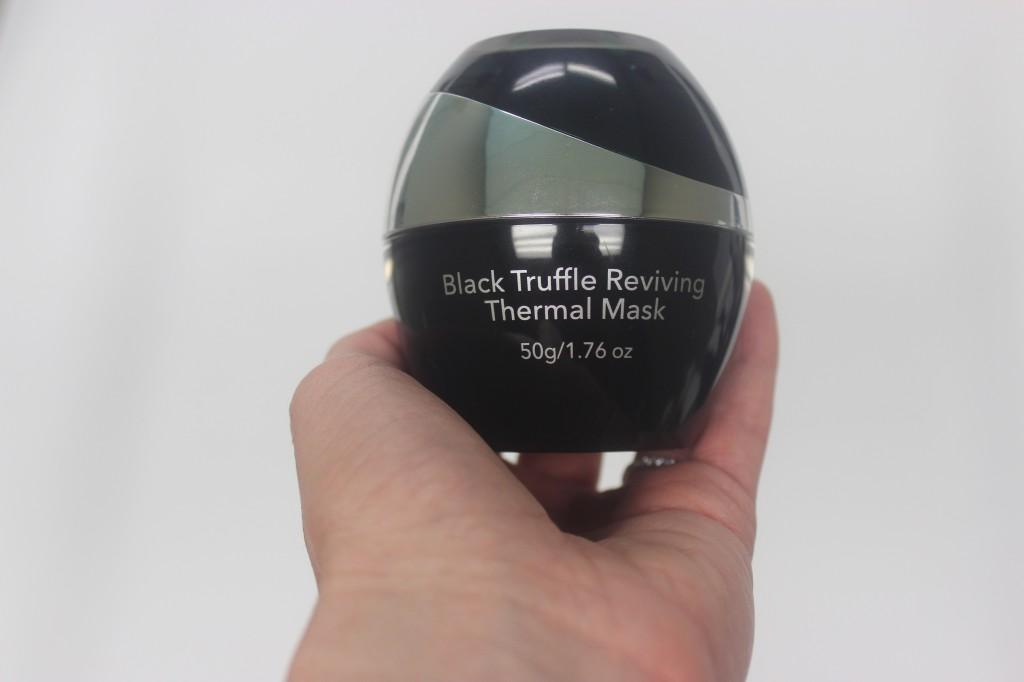 Inspired by my experience with the white truffle collection, I decided to give the black truffles a try as well. After all, I didn't want them to feel neglected or left out! The product that I chose for my trial was the Black Truffle Reviving Thermal Mask. Although I haven't tried many Truffoire products to give you the complete lowdown, I am sure that this mask is going to be my most favorite product from either collection. It's actually a thermic mask, which means that it heats up when it comes in contact with the skin. I am not sure whether this really allows the mask to deliver its rich concoction of ingredients deep into my pores. What I am SURE about is that it gives the most SOOTHING sensation and helps me refresh my senses. And talking about the skin benefits, I haven't come across a facial mask which makes the skin glow the way this beauty does.
I was so impressed by both Truffoire products that I ended up ordering a personalized skin care regimen for myself. They have skin experts who recommend a customized regimen using Truffoire products, based on your skin type and your skin issues. This really lets you get the most out of the brand and makes the products doubly effective. I recommend for all of you to get in touch with their skin experts before buying.
That's all for now. More updates on specific Truffoire products from my skin care regimen in a couple of months, when I get ample time to evaluate their long term benefits.
---
---
---