Ok, dog owners everywhere – for a myriad of reasons, with some being sheer guilt (but we won't get into that here and now,) you have spoken and someone out there listened – and  heard your cries. You just can not do enough for your precious pooch – from where he or she sleeps (if not in  your bed, of course,) to the outfits, accessories and food/water dishes you have for them. Oh, of course, treats must be included, without a doubt, and probably much more. We in an age where people are getting their dogs braces for perfect smiles, and pricey jewelry for those special occasions. Now, dog food is sold in refrigerated cases in the grocery store, and we  have discovered all the right ingredients we want included in the foods we feed them, and have begun to boycott the other, cheaper and less nutritional foods offered. We have become a sold-out society for our pooches, and a lot of dog-stuff merchandisers are ready to deliver.
Dogs Can Now Vogue-it!
With all of the attention given to the full range of love we can shower on Fido, there has been no better time in history than now to publish a "Vogue" magazine for dogs. Now, while only the most astute of canines might be able to turn pages and understand the meaning behind the printed pages, most dogs are going to have to rely on their devoted owners to peruse the pages on their behalf, extracting whatever is most applicable to them, in their own life station and situation. If  you suddenly felt left out upon hearing of this magazine, don't worry, you can become a subscriber, too. This totally new mini-mag is sent out free to members and customers of the website, PetsPyjamas. If nothing else, it claims to be the ultimate in pet shopping and social networking for fashionista pets and their dedicated owners. The mag also offers features on world pet fashion, as well as how to throw the ideal pet soiree.
The Canine Fashion Scene
If canine couture is ever going to survive, someone is going to have to come up with a different word for the stage where the latest poochy fashions are revealed by designers. "Catwalk" just isn't going to score points with any self-respecting pups who are smart enough to have fashion preferences.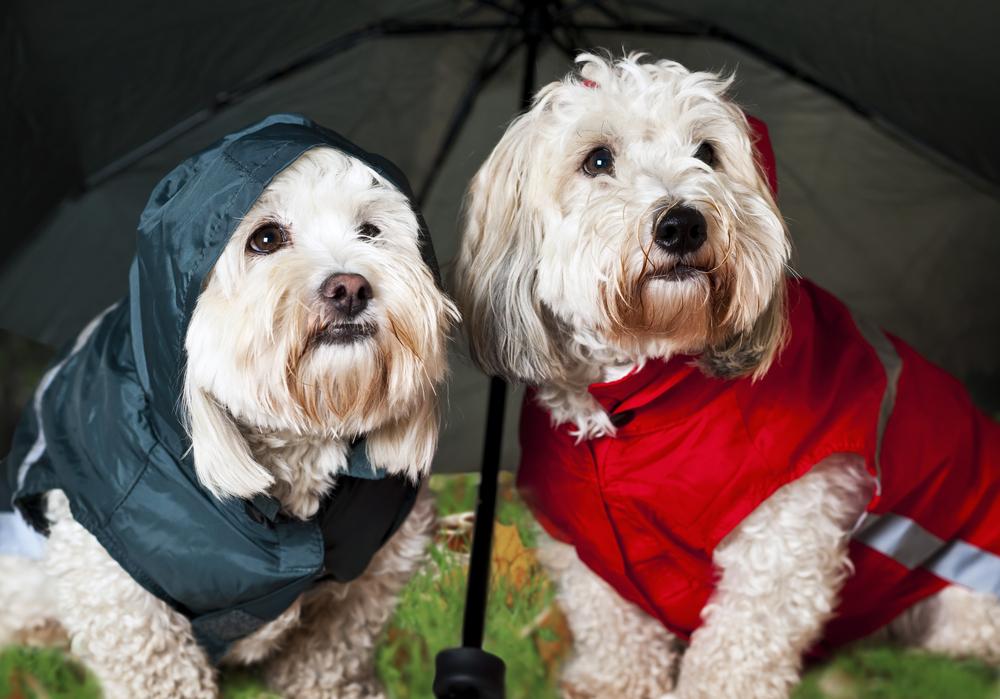 What's Big Right Now
Raincoats are the big thing currently, with a grand assortment from which pet owners can choose. Now, Fido can take his favorite walk on the rainiest of days, and when he comes back home, he will be barely wet. If your pup can become acclimated to the adorable puppy boots on the market, his feet will also remain dry. Not for every dog, but some don't seem to mind. And then, there are the highly stylish and warm (will be great this fall,) navy parkas that come detailed with trimmings of fashionable faux fur that is oh so "now."