Doesn't matter what season or time of year it is, shorts are always big in making a fashion splash. Often, it's the most fashionable people who are seen wearing the most dramatic shorts combinations with much success and flair. Correctly chosen, the shorts you wear can help you to create a very modern fashion statement, too.
Bermuda Shorts
Worn by 19th century British military colonists when they arrived on the Bermuda islands, the locals fell in love with them. The elements that characterize these shorts are a length just above the knee, a billowy loose fit and made from thick but lightweight fabrics that are highly breathable. The islanders liked these shorts so much that they made them part of the local office suit. Since that time, they have never gone out of style for both men and women. They look great with fluffy and ruffled romantic chiffon blouses just as they pair nicely with tailored jackets. During warmer months, they can be combined with sleek stilettos and socks, and in colder temps, slip on some ankle length boots for added flair.
Shorts With a High Waist
These shorts were designed with women in mind! The high waist creates a truly feminine and elegant look than their low-waisted counterparts. In being high-waisted, they elongate your legs and have a slimming effect on your waist. They can be very dressy, and worn with traditional jackets and feminine blouses.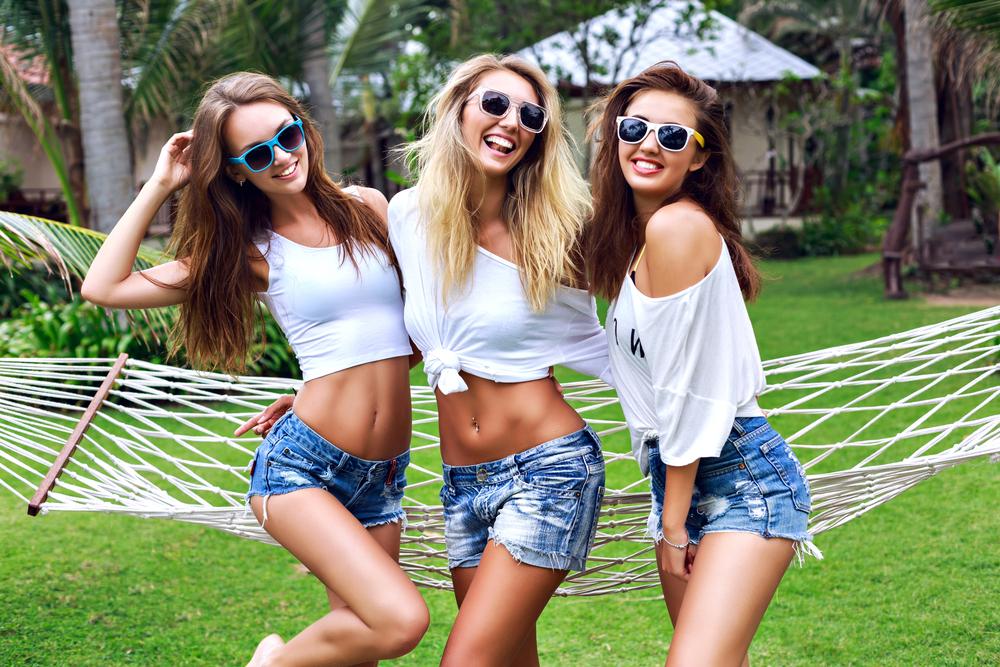 Mini Shorts
If you have the right body to pull them off, these shorts look fantastically sexy and stylish and will certainly draw attention wherever you go. Unfortunately, they are not for every body type, and should never be worn by women over 40 or women who are at all overweight. Women whose legs are short or squatty should avoid wearing this type of shorts, too. If you can wear them, they look best with high heels and platform sandals.
Shorts Suits
Depending on the exact style, many of these trendy shorts/jacket combinations can be worn to work and to more formal functions. Some are less revealing and more conservative for the needs found in the workplace, so look around. Business shorts have to be an appropriate length, and can be quite elegant, worn with or without the jacket. Warm shades of brown and gray are great, for starters.
Cuffed Shorts
Cuffs are coming into popularity for shorts, and look especially flattering on tall women with long legs. For shorter women, they can make for a squatty appearance, so take a good friend along when you try these on at the store.
Shorts With Pockets
Pockets are big for shorts now, and the more clever and unusual their placement, the better. They are best when functional, and there's something about being able to slide your hands into your shorts' pockets as you purposefully glide down the hall or sidewalk. False pockets, when included, are typically added to the front panels of shorts.