Snacking through the day can actually be really good for you – it can regulate your mood, increase cognitive function, and give your body a regular supply of energy. However, this all depends on the foods that you choose to snack on…
When it comes to convenience, it's difficult to beat those processed, pre-packaged snacks, but those foods aren't doing your body any favors. Yes, healthy snacks will often require a bit of extra effort, but there's always the option of batch cooking and freezing a few different snacks, making them perfect for a quick grab-n-go bite whenever you're feeling peckish.
Yogurt Tubes or Cups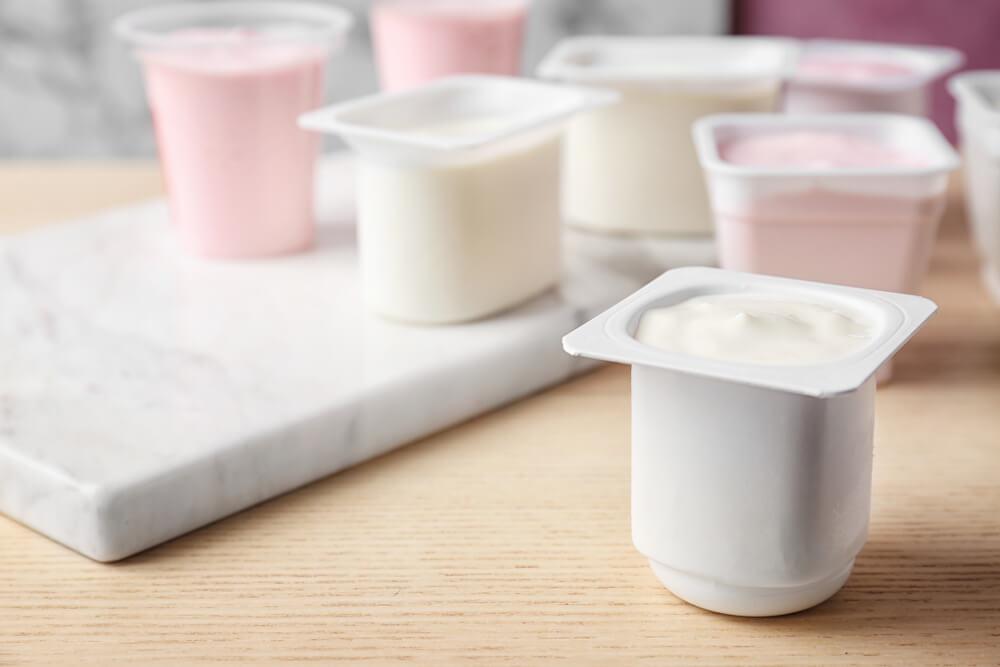 If you're a fan of packaged yogurt tubes or cups, it's surprisingly easy to make your own! This way, you'll be in full control over exactly what's in them, meaning no flavorings, synthetic colorings, or thickeners. You will also be able to pick your own flavors, giving you the opportunity to get creative!
All you need to do is blend together the following ingredients:
Plain yogurt

Milk

Honey

Fresh or frozen fruit
You then pour your mixture into reusable plastic pouches or cups and freeze them until they harden.
When it comes to eating these, you have two options…
For an ultra-refreshing snack, eat them straight from the freezer – they will taste just like frozen yogurt! Alternatively, leave them out for a while to defrost, after which they will taste more similar to (or better than!) store-bought yogurt tubes and cups. This makes them perfect for an easy, on-the-go lunchtime snack – take a couple out in the morning and they will be perfectly defrosted by lunchtime!
Corn Fritters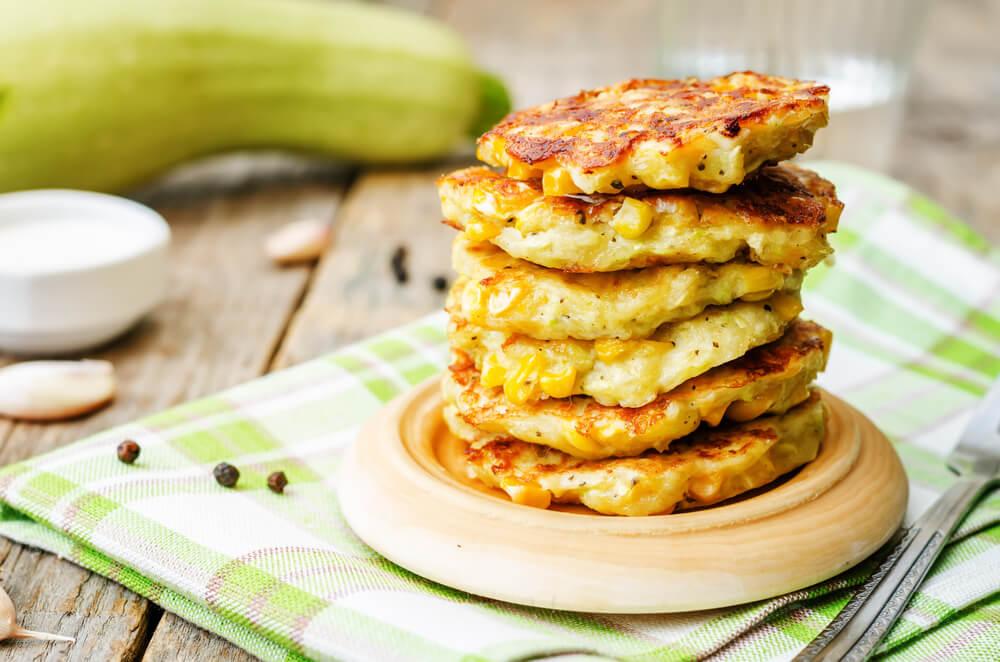 Corn fritters are so easy to make, and they also happen to be quite a filling snack, meaning that you could have a few for a healthy light lunch too. You can either fry them or bake them, with both methods resulting in a crisp but moist snack that happens to be packed with a variety of vegetables.
The batter usually consists of milk, eggs, and flour, which is then mixed with a mixture of corn and other vegetables and herbs. Whether you want to spice things up or keep them mild, other ingredients that work well in corn fritters include:
Spring onions or chives

Jalapeno peppers

Red onion or shallots

Zucchini

Cheese

Fresh or dried herbs, such as parsley and oregano
Corn fritters work well with so many other foods, which is why this makes for such a versatile snack. Dip them into sauce and eat them on their own, top them with guacamole and salsa, or use them as a plate for poached or scrambled eggs.
When it comes to freezing, you can either freeze the batter so that you can whip up some fresh fritters whenever you have a craving, or you can fry up all of the fritters first and freeze them once cooled, so that all you need to do is reheat when you're hungry. This can be done in the oven or a frying pan, straight from frozen.
Banana Bread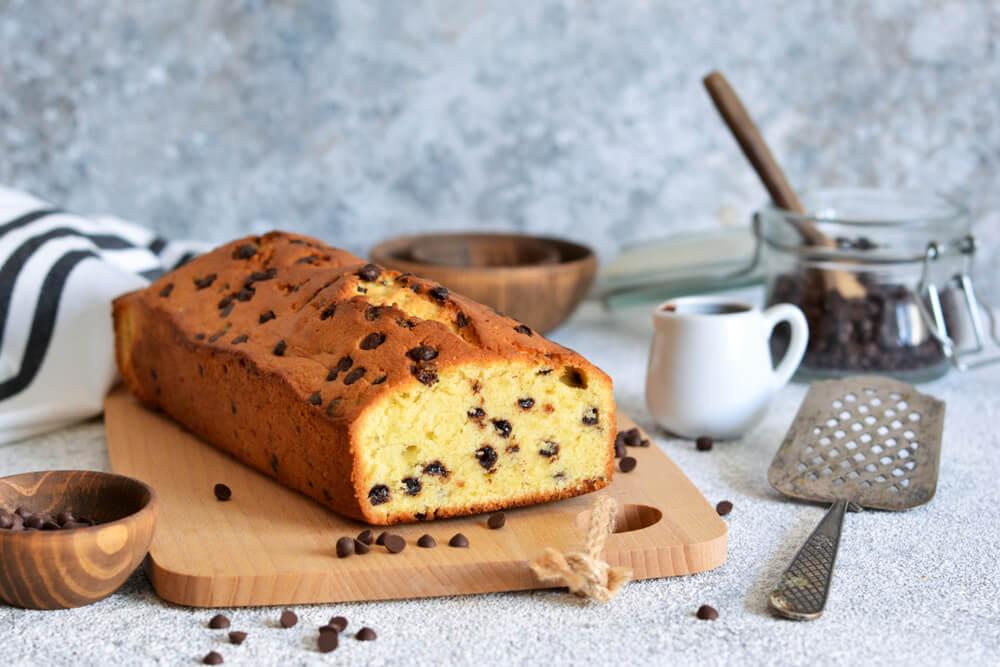 Banana bread is a classic. It's also the perfect snack for when you want something sweet but nutritious, since it is full of healthy fats that help to maintain stable blood sugar levels and keep your cholesterol levels down.
The best time to make banana bread is when you've noticed a bunch of overripe bananas sitting in your fruit bowl, because those will work perfectly for just about every banana bread recipe out there.
Speaking of banana bread recipes…
I've you've already done a Google search, chances are you're a little overwhelmed with all of the many options out there. Look for one that has plenty of good reviews, but don't be afraid to experiment a bit and add in a few of your own ingredients, so long as you keep the ratios balanced for your cake to actually bake well.
Some of the other ingredients that you could use to really give your banana bread an extra-special edge are:
Dark chocolate

Blueberries

Carrots

Cinnamon

Almonds

Peanut butter

Pumpkin

Coconut
When it comes to freezing banana bread, you can either freeze the whole loaf, a half loaf, or slice it up. Slices tend to be most convenient for snacking, but each one will need to be double-wrapped individually in order to prevent them from drying out.
Slices defrost quickly just left on the countertop, or you could always heat in a toaster or microwave for an instant snack.
Mini Quiches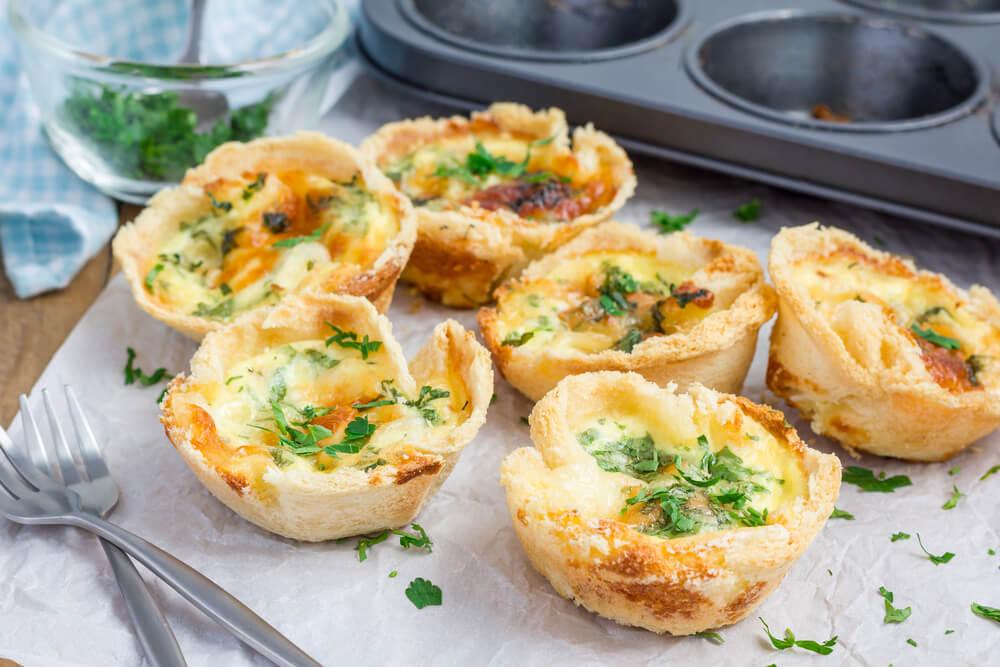 People often think of quiches as being difficult to make, but this is usually only because there's pastry involved. However, store-bought pie or shortcrust pastry works just as well as homemade, and you could also whip up a few different fillings so that you've got a variety in the freezer.
Yes, there are a few steps involve when it comes to making mini quiches, but these are simple. Begin by placing pastry circles into a muffin tin and baking for five minutes. Then, add in some fillings, pour in a mixture of egg and cream, top with cheese, and bake.
When it comes to the fillings, you can really get creative here:
Garlic mushrooms

Olives, peppers, and feta

Roasted broccoli and bacon

Caramelized onions or shallots
If you're still very opposed to the idea of cooking with pastry, you could always opt for crustless mini quiches instead. Simply add your fillings and the egg mixture into a muffin tray and bake.
Mini quiches will freeze for several months, but they start to lose their flavor after about three months. Fortunately, these make for such a tasty and convenient snack that they likely won't remain in your freezer for too long!
Re-heating is easy – you can either leave them on your counter and eat them at room temperature, or you can heat them up to enjoy warm.
Granola Bars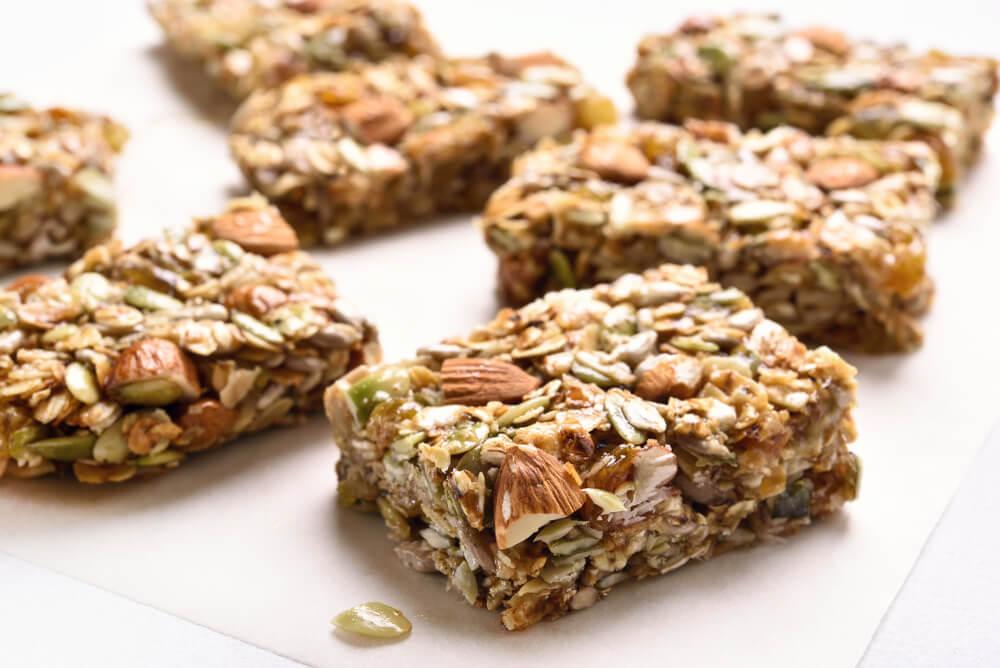 For a snack that is guaranteed to give you energy, granola bars cannot be beaten. However, while granola bars tend to be considered a healthy snack, many of the pre-packaged versions out there are anything but. They are packed with sugar, artificial ingredients, and unnecessary calories, which is definitely not what you want if you regularly snack on them.
Fortunately, making your own is easy, and it also gives you access to so many exciting flavor combinations. You don't have to go completely sugar-free either – sweeten your homemade granola bars with honey or brown sugar, just practice control when it comes to amounts.
Some of the other ingredients that you could add into your homemade granola bars are:
Vanilla

Blueberries

Cranberries

Nuts and seeds

Nut butters
Granola bars freeze really well, for up to two months, and defrost easily too. Simply take one out of the freezer and leave it on your countertop for half an hour before eating.
Muffins – Savory or Sweet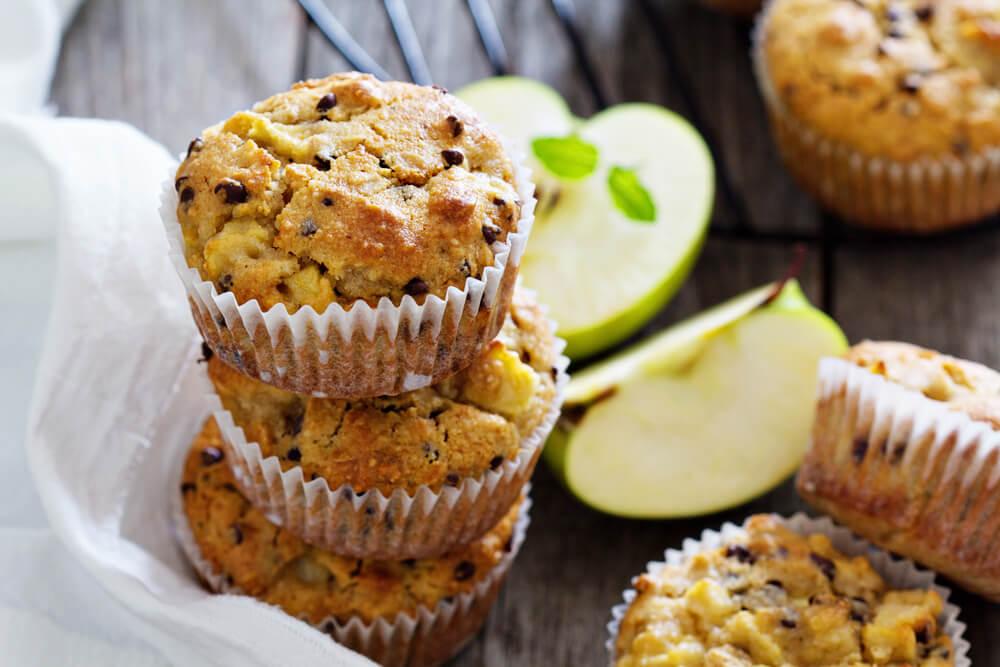 Do you prefer snacks that are savory or sweet?
Muffins can easily give you a choice of both, making them the perfect snack for every craving! Whether you go for full-sized or mini, it's so easy to make up a large batch of batter, fill your muffins trays with this, and then sprinkle on a variety of different toppings. Then, push these into your batter with a knife, so that they end up well mixed through each muffin.
A few popular sweet muffin options are:
Blueberry and apple

Dried fruit and nuts

Dark chocolate chip
If you would prefer to go with something savory, a few to try would be:
Spinach and cheese

Ham and corn

Tomato and pesto
Wait for your muffins to completely cool before placing them into a zip-lock bag and freezing. You can then take out as many muffins as you want the next time you need a snack – they will thaw pretty quickly just left out on your countertop. You could also place them into your oven for a while if you are looking for something warm.
Sandwich Fillings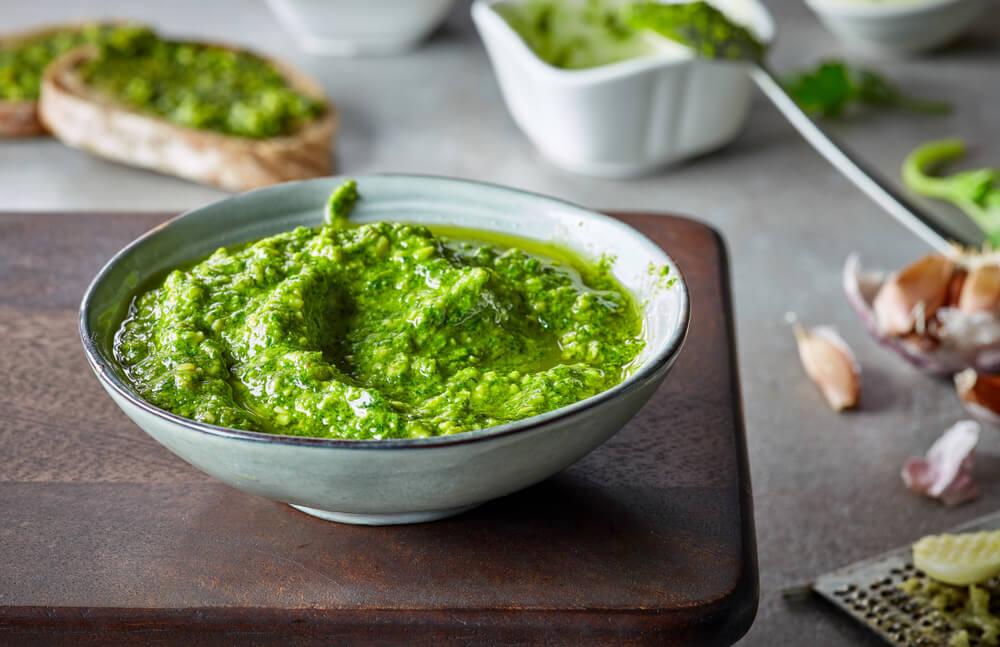 Sandwiches are so quick and easy to make, and the way in which they can really fill you up make the extra effort worth choosing a sandwich over a pre-packaged snack.
However, what do you do when you don't have any appealing sandwich fillings to hand?
This is when frozen sandwich fillings can really come in handy…
If you prep a selection of fillings beforehand and then freeze them all, you will have such a good choice of sandwiches whenever you want a snack or a quick lunch – it will be like having your very own deli!
Of course, not all sandwich fillings freeze well, but some that do are:
Hummus

Avocado

Sliced roast beef or lamb

Pesto

Grated hard cheeses
Many even batch prepare the actual sandwiches and then freeze those in zip-lock bags, thawing them in the fridge a day before they are going to be eaten. However, this gives you fewer options when it comes to fillings, as many can make the sandwich go soggy.
Chocolate Chip Cookies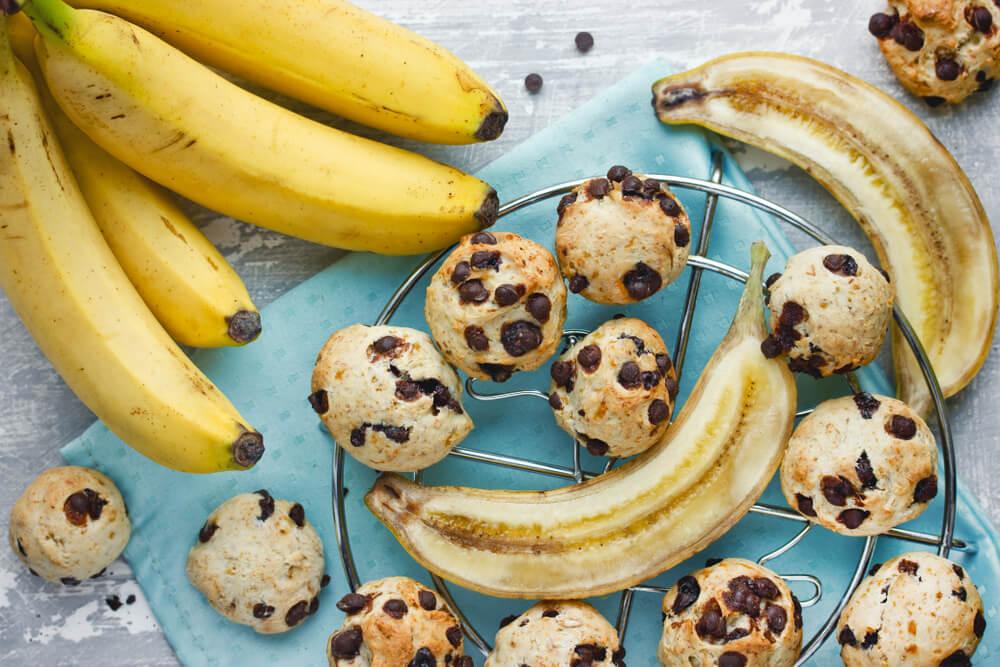 Love a handful of good, old-fashioned chocolate chip cookies as a snack?
They may be popular, but the packaged versions are definitely not healthy.
You're probably thinking…
Is there really such a thing as a healthy chocolate chip cookie?
Yes, there really is! It all comes down to the ingredients that you use. For example, instead of white flour, go for whole wheat. You can swap out refined white sugar for unrefined brown or coconut sugar, and use coconut oil too. Using dark chocolate instead of milk chocolate gives you access to so many antioxidants, while the addition of nuts, seeds, and fruits help to improve the nutritional profile of your cookies.
While baked cookies will keep in the freezer for about a month, nothing quite beats the smell of freshly-baked cookies. If this is one of your vices, try freezing the cookie dough instead. Shape these into discs first, so that you can simply place them straight into the oven while frozen – you'll just need to bake them for a couple of minutes longer than you usually would.
If you are not a fan of chocolate chip, try some of these other healthy cookie combinations instead:
Oatmeal and cinnamon

Pumpkin and cherry

Lemon and blueberry

Peanut butter and banana

Dark chocolate and hazelnut
Quesadillas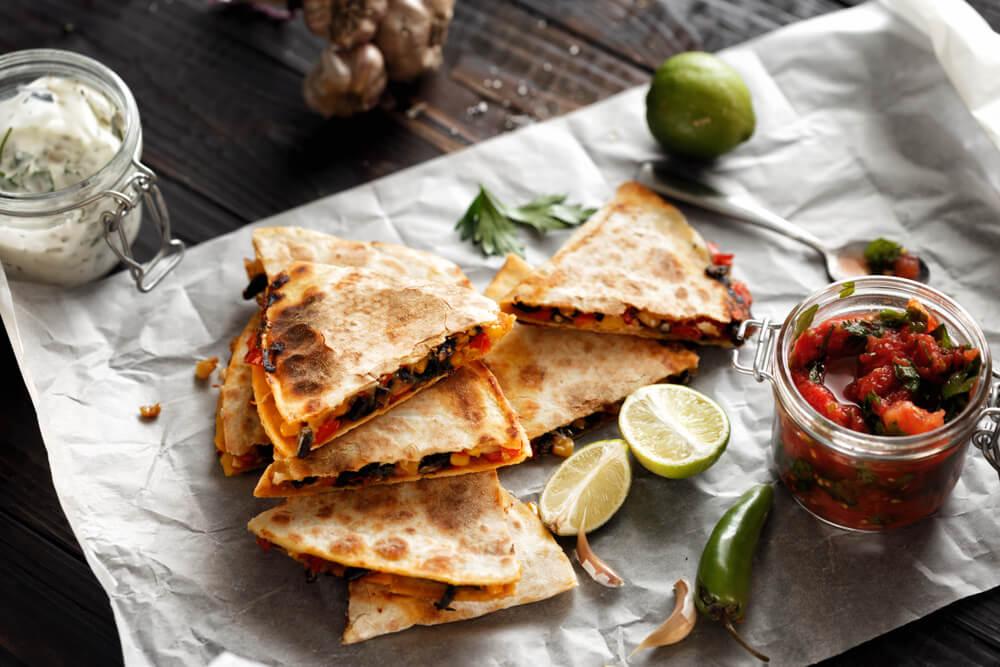 Quesadillas are another filling snack that can also be eaten as a light meal, making it worth having a batch in your freezer. They freeze surprisingly well, are easy to reheat, and can be customized with a variety of different fillings.
Breakfast quesadillas, filled with white beans, fresh spinach, and grated cheese, as well as some ham or diced bacon for meat-eaters, are a great option for those who tend to skip out on the most important meal of the day. However, other fillings that you could use include:
Sweet potato and chorizo

Garlic chicken

Leek and bacon

Chilli and corn

Mushroom and spinach
Cook as usual, and then lay them on a pan to keep them flat. Place into the freezer for about an hour or two – until they have become quite firm. Then, wrap each one individually and place them back into the freezer, making sure that they are properly sealed in order to prevent them from drying out. While they will last in the freezer for four months or more, you are best off using them within two months if you want them to retain their full flavor.
Reheating can be done in the oven or the microwave – while the microwave is faster, the oven will give you a crisper and tastier result.
Many of the common health issues that people are facing today are down to the unhealthy snacks that they are consuming. Yes, making your own snacks can definitely be quite time-consuming, but, in addition to having the knowledge that what you are eating is good for you, homemade snacks will also usually taste so much better than their pre-packaged alternatives, making them well worth the extra effort!